Dave Bartholomay was reelected with 96% of the vote.
In 2017, residents of Circle Pines will elect a mayor to serve a two-year term. Dave Bartholomay is running unopposed. To watch a candidate spotlight interview with Dave Bartholomay click here.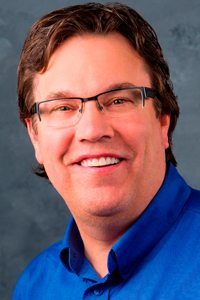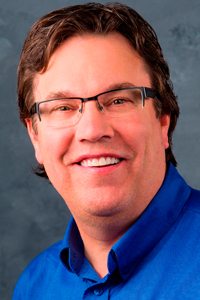 About: Dave Bartholomay was first elected Mayor in 2005. He's active in his church (Our Saviors Lutheran), is involved with the Centennial school system, and attends over 120 public meetings and local events every year. Mayor Dave was honored to be named the 'Outstanding Elected Official in Minnesota for 2012' by the Association of MN Emergency Managers. He was named to Minnesota Tax Reform Advisory Group for Local Government Aid (LGA), and was also named to Minnesota Council on Local Results and Innovation. He is a Board Member for the Alexandra House, a nonprofit that works to end domestic and sexual violence.
Mayor Dave does all of this because he believes in order to truly serve and lead you need to get out and know the needs and desires of the community. He also believes en elected official best represents their citizens by actively participating and supporting organizations that are focused on building a better future. Mayor Dave has the energy and the passion to proudly continue serving his community, and if voters re-elect him he'll keep working hard and listening for ideas on how to improve our city.
Important Issues: Mayor Dave Bartholomay is proud that Circle Pines was named the 3rd Best Suburb in America in the fall of 2011. Circle Pines residents love their great Centennial schools and the parks, trails and open spaces that weave through our neighborhoods. As Mayor, Dave remains focused on improving the quality of life all across the community and on continuing to implement the twenty-year strategic plan for maintaining our streets and infrastructure.
Mayor Dave's goals and passions are to deliver smart fiscal management while continuously improving the community and to strengthen the partnership with the Centennial Schools to improve the lives of our young people.
Goals if Elected: Mayor Dave's goals are to continuing working on the 15 year street plan (we are in year 11 now!); to continue making sound investments in other infrastructure such as parks and trails; to keep working with the Centennial School District to identify ways we can help our youth succeed; and to provide optimistic leadership to the community of Circle Pines; and to work with residents to keep Circle Pines a welcoming community that appreciates diversity,
Endorsements: The position of Mayor of Circle Pines is a non-partisan race, meaning there are no endorsements sought by the candidates. It's one of the most refreshing things about local government.