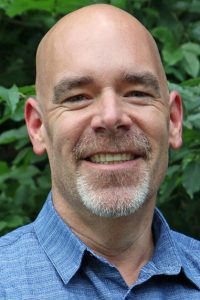 About the Candidate:  I was born and raised in the north end of St. Paul and have spent the past 20 years as a Lino Lakes resident and devoted community member. My wife, Kim (who is also my high school sweetheart!) and I have 3 amazing children and wonderful extended families, most of which are close by.
Professionally, I am a Project Manager at a software company. I have been in the software industry for over 20 years in a variety of roles. I thrive on continuous learning, innovation and supporting those around me.
When my children were younger, I was fortunate to be part of shaping youth experiences by coaching youth basketball, football and lacrosse. I love the outdoors and am a passionate NFL fan.
During my first term on the Lino Lakes council, we have made significant strides towards fiscal stability while continuing to strive toward enhancing the quality of living we enjoy in our city.
My approach to decision-making generally follows the theory of "the greatest good for the greatest number of people". I subscribe to the utilitarian notion that the morally right action is the action that produces the most good.
Important Issues:
BUSINESS DEVELOPMENT: A thriving, and desirable business community helps stimulate our economy, provides residents with conveniences and job opportunities and most importantly, adds revenue to our tax base. Increased tax revenue will help us maintain existing programs and infrastructure and allow us to also invest in our future.
FINANCES: Our city is still dependent on borrowing money to pay for many expenses. Since being elected in 2020, we have made significant strides to reduce our dependency on bonding. By implementing programs such as the Storm Water Utility and Capital Equipment Replacement funds, groundwork for a sustainable financial future has been laid.
COMMUNITY PARTNERSHIPS: Harmonious relationships with our neighboring communities and schools contributes to the quality of life in our city. Through collaboration, we can provide better facilities, programs and services while reducing the cost for all residents. It's time to start fostering those relationships again.
Goals if Elected:  Growth of our business community: As the costs of running our city continue to rise, our primary source of revenue continues to be property taxes from our residents. While this may allow us to maintain status quo, it is not a sustainable model for prosperity. Partnering with neighboring communities and local organizations will help us create a flourishing business community that will add revenue to provide numerous benefits to our residents including:
Improved maintenance and development of our roads, parks, trails etc.
Continued staffing and training for our best in class public safety department.
Addition of new amenities such as a community recreation center.
Continued reduction of city debt
Continued progress toward inclusivity: It has been a tough, eye opening, past couple of years in our county. I want people to know that Lino Lakes is a community that is welcoming to everyone.
Endorsements: None listed.
Connect with Me:
Facebook: Tony Cavegn for Lino Lakes
Email: tonycavegnforlinolakes@gmail.com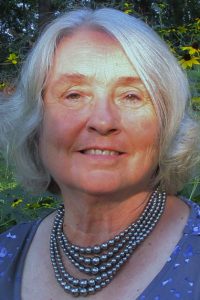 About the Candidate: My husband and I bought our home in 1987. The area has changed a lot since we moved in but still attracts the same type of friendly people. I was in restaurant management when we first moved to Lino Lakes. Now I am retired from Foodservice sales. Being a volunteer at Wargo Nature Center was my first try at community involvement, one thing I did was help with Earth Day. During my time on the Lino Lakes Environmental board some major items were brought to the city. Some highlights would be the Target and surrounding area complex and the 2020 comp plan. My most recent activities have been part of the Stream Health Evaluation Program sponsored by friends of the Mississippi. We monitor streams that flow into Peltier Lake which eventually flows into the Mississippi. I am also part of a group that in the winter goes and checks on the heron rookery on Peltier Lake.  I am also involved with the Dead broke saddle club which promotes and supports youth equestrian activities. Last year after I retired, I worked as an election judge.
Important Issues:  It is important to bring new business into our community, but it is equally important to keep the businesses we have thriving. My sales and management background taught me that growth is necessary to survive as everyone knows a salesperson is only as good as their next new sale while not losing a customer. Business is important but citizens are what make the businesses successful without them we would not have a thriving community. Listening to what the citizens want and how to incorporate there needs while we are developing our city in coordination with met council requirements is very important.
Goals if Elected: Bring a new perspective to the city council. My life experiences I suspect are very different than the majority on the city council which could give me alternative ideas for submitted projects.
Get more involved with the local clubs and/or boards such as the rotary, chamber of commerce and economic business development board and the other Lino Lakes boards. Sitting in the meetings can give insight into the community rather than just reading their recommendations.
Get answers to the questions that residents asked me when canvasing in 2019.
My running for city council is similar to why I volunteered to be an election judge. I appreciate the citizens who took on the job for years if not decades before me,maybe they would like a break.
Endorsements: None listed.
Connect with Me:
Email: tkomain@outlook.com
Phone: 612-581-3256
Website: Tere4linocouncil.com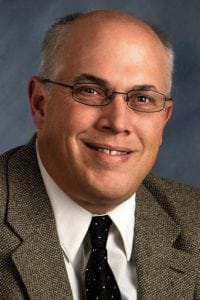 About the Candidate:
Name: Dale Stoesz
Occupation: 28 years at the same employer, currently working in a systems architecture role by helping my employer with technology decisions.
Recent civic and volunteer involvement roles:
Lino Lakes City Council two four-year terms since January 2012
2021 Blue Heron Days Parade chair
Lino Lakes Planning and Zoning committee (two years)
Recreation Center Steering team (old YMCA)
Mayor Protem
North Metro TV Commission
Volunteer disability ministry at my church
Involved with the on-going startup of the Centennial Young Life in our community.
Volunteered with hosting Japanese students with Saint Paul Intercultural Institute
Hobbies during a pandemic: organizing my garage, organizing my garage again, welding, fixing things, reading city budget books, listening to Rice Creek Watershed playback, watching Bob Fletcher Police live on patrol, enjoying the great trails in Lino Lakes.
Current book: I am in-between books
Important Issues:

1. Recreation center (formerly the YMCA) re-opening
We have heard from our residents that they have missed the old YMCA after it was shut down. I will work hard to re-open this building so that it can continue to serve the citizens of our city.
2. Roads
The roads that the city has improved were important to our community, but more improvements are needed as money is allocated. I will work towards making our roads a priority while doing it as efficiently as possible to keep taxes under control. The Birch Street improvements were a partnership between the city and Anoka County.
3. Recover from pandemic restrictions
I have helped our local restaurants by giving reprieve on some license costs during the pandemic. I helped ensure that the city never restricted our businesses or residents more than what was mandated by the state of Minnesota.
Goals if Elected: My goal is to help our community by representing everyone in Lino Lakes to continue to make the city a great place to live for myself as well as future generations. My goal is to see the doors open on the new recreation center (old YMCA building) as soon as possible. I value the aquatics center and the gym the most and can't wait to see it open again. The recreation center needs to again be a great place for our older crowd to see friends and have a cup of coffee.
I want to also ensure that our community has future events like parades, corn roasts, and Night to Unite. This takes working with partners in the community and business community such as when I organized the Blue Heron days parade.
Endorsements: None listed.
Connect with Me:
Address: 309 Linda Court, Lino Lakes MN 55014
Website: www.stoesz.com
Facebook: Lino Lakes City Happenings Dale Stoesz
Call\text: 612-581-2047
Many other social media sites
Candidate Interview: