The candidates running for Anoka Conservation District Soil and Water Supervisor in District 5 are:

SHARON LeMAY:
About: Sharon LeMay is running for Anoka County Soil and Water District Supervisor, District 5. She has lived in East Bethel since 1998. During that time, she has developed a great appreciation for the wetlands and natural areas in her district which serve as a water recharge area for the metro area. She has been interested in green living since participating in the first Earth Day and has engaged in continuing education on various "green" subjects like sustainability and climate change ever since.
Sharon is a co-founder of the 6th CD Green Party, and currently serves as Co-Chair/Secretary. She works for the State of Minnesota and is an active member of her union, the Minnesota Association of Professional Employees (MAPE) where she is a union steward and serves on the statewide Constitution and Rules Committee. She holds a BA from Metro State University majoring in Philosophy. 
Sharon's free time is spent volunteering for various organizations fighting to end our dependence on fossil fuels along with other social/environmental justice issues. Closer to home, she is working on creating a permaculture garden in her backyard.  
Important Issues: 
Water Scarcity—Within the next 20 years, our groundwater may no longer provide us with an adequate supply. Ever increasing development, along with water usage in the rest of the Metropolitan area, is drawing down our reserves faster than they can be replenished. Finding ways to conserve water presents us with a critical challenge going forward.
Sanctity of Wetlands—as Anoka County continues to grow, demands are placed to fill in existing wetlands. Studies have shown replacement wetlands are often not as efficient as natural wetlands. We need to work towards no-net loss of remaining natural wetlands and restoration of existing impaired wetlands. We may have to accept limits to growth.
Soil sterility—Modern farming and gardening practices have resulted in our soil losing its fertility. Regenerative techniques such as no-till, green manure, permaculture, intercropping, and organic amendments can help rebuild what we have lost. We need to practice Agroecology.
Goals if Elected: Sharon's priorities are preservation, protection, and regeneration. She believes in adopting sustainable practices that protect the quality of our soil and water and preserve environmentally sensitive areas that would suffer irreparable harm from human activities. She wants to foster a culture change away from lawns and towards yards filled with native plants, grasses, and organic food gardens which will regenerate the soil. In farming, Sharon wants to help farmers transition towards soil friendly practices such as no-till, cover crops, green manure, diversity in crops, and permaculture—collectively known as agroecology. Lastly, education, education, education. Positive change will not happen unless people are convinced it is the right thing to do. She will work towards developing strong teaching materials so people can learn of the problems we face and the array of solutions available to solve them. For more information on her views, please visit her website at: https://lemay4soilandwater.wordpress.com
Endorsements:
Green Party of Minnesota

Minnesota

Association of Professional Employees (MAPE)
VICI L. NASS: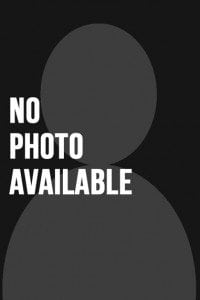 About: Did not respond.
Important Issues: Did not respond.
Goals if Elected: Did not respond.