In the spring of 2023, Blaine is having a special election for a council member in Ward 2. This is consider a two-year term, and will fill a vacancy on the council until the end of 2024. The candidates are: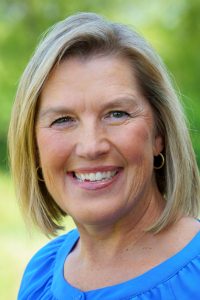 About the Candidate: My name is Heidi Green and I'm asking for your vote in the Special Election for Blaine City Council.
I believe Blaine is one of the Twin Cities' premier places to visit, live, raise a family, and do business in. Our community's future is bright.
My husband Doug, our daughter Ella, and I have been proud Blaine residents for nearly 20 years, and we also have a thriving dental practice in Blaine. I grew up in a small farming community just across the border in Wisconsin. After high school I went to St. Olaf College in Northfield, Minnesota where I earned a degree in Economics and Finance.
I have a simple approach that I live by that makes sense and that goes above party lines or political ideology – I believe in listening, gathering FACTS, discussing, and even debating if necessary…and then the BEST IDEA WINS. Regardless of which side of the aisle the idea comes from.
I was raised to help my neighbors by giving as much of myself as I can in everything I do. Hard work, being straight-forward, and telling the truth will make me a great councilperson serving everyone who lives in Blaine.
Important Issues:
Improvements to the Highway 65 corridor through Blaine. 
Highway 65 is obviously a vital link between the Twin Cities and the north metro suburbs. Our elected officials need to make sure it serves the residents and businesses of Blaine – including drastic improvements to frontage roads and overpasses, safer vehicle access and much better pedestrian facilities for walking and biking.
Mayor Sanders and the current council have made excellent progress – we need to maintain the momentum. Blaine does not have 10 years to wait – the time is NOW! Approximately $30 million has been secured – continued lobbying of state and federal officials is needed – there is an approved plan in place – let's bring our tax dollars back into our city.
SMART growth and strategic commercial and residential development and re-development.
Water/Sewer infrastructure
Public safety
Street, trails, and park maintenance
Goals if Elected:
Bring our tax dollars back to Blaine to support the TH65 project and our other infrastructure needs. We must get our residents where they want to go, safely and efficiently.
Grow the Blaine brand as a premier sports destination in the metro area and upper Midwest. We need to leverage our airport, the National Sports Center, Victory Links, and The Twin Cities TPC to attract more resident desired amenities.
Prioritize smart growth and strategic development and re-development. Encourage creative housing solutions and commercial development that meets the needs of Blaine's diverse and growing population.
Value the environment while understanding the need for a strong local economy.
Remain open to alternative transportation and energy resources.
Endorsements: None listed.
Connect with Me: 
Facebook: Heidi Green for Blaine City Council
Email: Heidi@HeidiGreenforBlaine.com
Website: www.HeidiGreenforBlaine.com
Candidate Interview: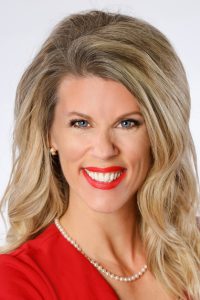 About the Candidate: Leslie with her husband, Josh, have been residents of the Lakes neighborhood in Blaine for fifteen years. They have five children of which two were adopted through the Anoka County foster care program. Leslie has always been a strong advocate for children, seniors, and families of all kinds.
Leslie is a graduate of St. Cloud State and has been a small business owner since 2003. As an entrepreneur, she began a staffing agency business and created jobs for 300+ contractors. Since selling that company, Leslie has been the owner of Leslie Larson Photography and is an award winning wedding and family photographer.
Since becoming involved in community service, she has educated herself in the needs of the Blaine area citizens. Her active involvement in election campaigns of local and state representatives provided her with extensive knowledge in the workings of government. She has met with several current and past council members and state representatives for education on issues affecting Blaine, solutions to problems and avenues for improvement and growth. She has spoken with hundreds of Blaine residents at their door to find out what their wants and needs are within the scope of what the city can provide.
Important Issues: An important issue facing the city of Blaine is how the city will continue to grow. Many areas currently undeveloped have R1/agricultural zoning. Leslie supports maintaining current zoning as much as possible. Possible rezoning allowing large increases in high density housing developments could overcrowd our schools and increase already high traffic levels.
Leslie supports expansion of the 105th Avenue corridor to include upscale restaurants, unique shopping experiences, and safe places to gather which will bring visitors from other suburbs to enjoy the Blaine experience. Completion of funding for Hwy 65 improvement is critically important.
A safe community is assured when law enforcement has total support from the top down. Coming from a law enforcement extended family, Leslie knows keeping our law enforcement fully funded, properly trained, and supported by the mayor and city council is critical to maintaining a healthy and safe environment for our community.
Goals if Elected: Leslie's goals for the city of Blaine are slow and steady growth providing an environment for new businesses to open and current businesses to thrive. This will broaden our tax base and provide employment opportunities for our current and incoming citizens.
If elected, her goals would include continued support of our law enforcement which will ensure a safe and healthy environment for our children, seniors, families of all kinds, and individuals.
Leslie will support Blaine City Council efforts in obtaining complete funding to enable projected improvements for Highway 65.
Endorsements:
Senate District 32 BPOU
Gorham Builders, LLC
Aid Electric Corporation
Tom Knisely, Centennial School Board
Craig Johnson, Centennial School Board
Gloria Murphy, Centennial School Board
Metro Gun Club
Dr. Scott Jensen
Minnesotans for Health and Parental Rights
Hedberg Homes
Lockwood Construction
Steve Lockwood, Keller Williams Realty
Jennifer's Candy Bar Creations
Connect with Me:
Email: Leslie4Blaine@gmail.com 
Phone: 612-481-1942 
Website: www.leslie4blaine.com 
Facebook: Leslie4Blaine 
Candidate Interview: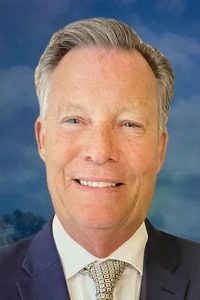 About the Candidate: My name is Steve Weed and I have lived in Anoka County for 19 years and in Blaine for ten. I am married to my wife Tracy Peck and together we have five children and seven grandchildren. Family has always been the central focus of our lives and as avid bikers and golfers, we enjoy spending our time at The Lakes, Victory Links and the TPC Blaine. Community involvement is important to me and now that I am semi -retired, I have the time and commitment to serve on the city council. I have served three years on the Amen Circle Townhouse Association and have a forty year career in the Music Industry. As Director of Purchasing for Lieberman's, I was responsible for over fifty million in purchases annually and as Vice President of Sales for Madacy Entertainment, I was responsible for twenty-five million in sales, as well as managing that inventory for Best Buy in 1000 stores. 
Important Issues:The police deserve the support of the city council and I believe that our police, fire and first responders are essential to keeping our neighborhoods, schools and businesses safe. A well trained, well paid properly staffed police force that serves with integrity, respect and professionalism is a benefit to our city. Keeping our parks, hiking/biking trails and Blaine beach clean and properly maintained.  These entities play an essential role in the quality of life for our residents. Responsible city growth that ensures that Blaine grows in a way so as to not overwhelm our resources and services.  Programs for our seniors to keep them engaged and prevent isolation. 
Goals if Elected: Blaine currently has the lowest tax rate of any full service city in Anoka County and was able to maintain a flat tax rate last year. My goal is to continue with this same type of intelligent management of your tax dollars. Keep property values high to maintain a good tax base. Assuring our cities infrastructure is maintained.  Supporting the reconstruction project of Highway 65, while making the transition as smooth as possible for its residents and businesses. Continued support for the revitalization of Northtown Mall assuring that it is a vital asset to Blaine's economy and residents.  Making sure that Ward 2 residents have a strong voice in City Hall by encouraging an open communication with its elected officials.
Endorsements: None listed.
Connect with Me:
Email: SteveforBlaine@gmail.com or Jswweed56@yahoo.com
Phone: 612-393-7433
Candidate Interview: Did not participate.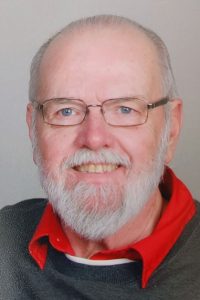 About the Candidate: I have been married to my wife, Donna for 50+ years. We have 2 children and 4 grandchildren. Both of our children are Centennial school graduates and 2 of our grandchildren currently attend Centennial schools. We were Circle Pines residents for 12 years and Blaine residents for the past 37 years. I am a graduate of Dunwoody College specializing in Architectural Engineering and Construction Management. I have many years of business/construction management in industrial/commercial real estate. I am a local business owner and have several years of specialty contracting across the US.
My community experience includes:
Circle Pines/Centennial Fire District- 12 years
Served as representative in formation of the Centennial Fire District
SBM Fire District- 3 years
Currently a Blaine representative on the Board of Directors
Blaine Beyond The Yellow Ribbon- 9 years
Blaine Traffic Commission- 6+ years
Blaine/Anoka County Election Judge- 20+ years
Lions Clubs International- 33 years
Blaine Central Lions-13 years  Charter member and Past President
District 5M7 Special Olympics/Polar Plunge Co-chair- 12 years
District 5M7 Governor-  2014-2015
District 5M7 Lions Clubs International Foundation Chair-  2 years
St. Paul Police K9 Foundation- 18 years
St. Paul Police Historical Society- 3 years
MSRA (Minnesota Street Rod Association) 39 years
Important Issues: I approach the following current/future issues with sensible solutions rather than political:
Highway 65, Northtown and 105th/Nassau Street redevelopments.
Reduce the reliance of city budgets on property taxes.
Enhancing cultural, recreational and educational amenities for businesses and residents alike.
Make Blaine a Destination City that attracts and retains residences, businesses and their employees.
Promote and enhance sports facilities and programs.
Promote a city of communities, parks and businesses.
Goals if Elected: None listed.
Endorsements:
Tom Ryan, Former Blaine Mayor
Connect with Me: None listed.
Candidate Interview: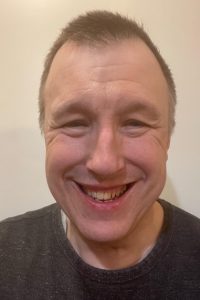 About the Candidate: Did not respond.
Important Issues: Did not respond.
Goals if Elected: Did not respond.
Endorsements: Did not respond.
Connect with Me: Did not respond.
Candidate Interview: Did not participate.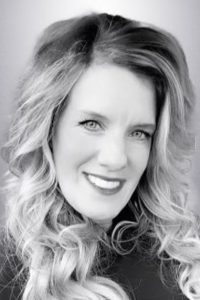 About the Candidate: Did not respond.
Important Issues: Did not respond.
Goals if Elected: Did not respond.
Endorsements: Did not respond.
Connect with Me: Did not respond.
Candidate Interview: Did not participate.     
FAQ:
Why are some candidates listed while others are not?
All local candidates  in the above races received an invitation to submit a biography and a picture and participate in an interview.  Some chose to accept the invitation while others did not.  All candidates that submitted their biographies are included in our online voter guide. 
Candidates who responded are listed in alphabetical order.
How can I watch a candidate debate or forum?
North Metro TV will be recording candidate debates and forums this fall. Check the North Metro TV schedule for playback times.
How do I know who will be on my ballot or where to vote?
Check out the Secretary of State's polling place finder