The candidates running for Anoka Conservation District Soil and Water Supervisor in District 3 are:
GLENDA MEIXELL: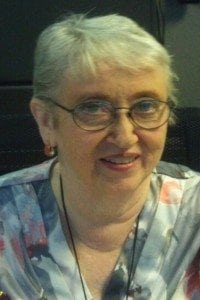 About: Glenda Meixell is running for Soil & Water Conservation Supervisor, District 3.  She has been a resident of Coon Rapids since 1989.  She is single and is retired from the Minnesota Department of Education where she worked as an Office Administrative Specialist Intermediate.  She currently serves as a member of the Coon Rapids Charter Commission, the State Recording Secretary of the Minnesota State Society Daughters of the American Revolution and a member of the Anoka Chapter.  She is on the board of her homeowners association and is active on the Blaine Festival Committee and in several other community activities.
Glenda's interest in Soil and Water Conservation goes back to her childhood when she was a 4-H member in both Sherburne and Isanti Counties.  Conservation was one of her projects and she won a trip to State Conservation Camp at Itasca State Park.  Along with other 4-H members, she participated in tree planting projects.  Although she has not always lived in a rural area where soil conservation seems like an ongoing issue, she has always had a concern for the preservation of open lands along with a concern for clean water.
Important Issues: Glenda is impressed by the current work of the Soil & Water Conservation programs already being done in Anoka County.  She would like to preserve and protect those programs and work with the Soil & Water Conservation staff to make any improvements they might recommend.
Goals if Elected: If elected Glenda would like to work on programs for pollinators in response to President Obama's call to action to save America's pollinator species and promote the use of plants that benefit pollinators such as bees, butterflies and hummingbirds.
NICK PROULX: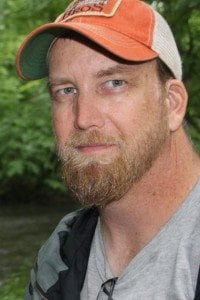 About: Nick Proulx is running for Soil and Water Conservation District 3 Supervisor.  Nick has over 20 years of experience in natural resource management.  His lifelong interest in natural resources began at a young age exploring the wetlands and streams in Lino Lakes where he grew up.  He would always be on the look-out for a new creature to capture and study.
This interest led him to pursue an Environmental Biology degree at St. Mary's University as well as a Masters degree in Resource Analysis. After college, Nick worked many different jobs many of which were related to natural resources or science in general.  Nick finally landed a long term position as an Invasive Species Biologist at the Department of Natural Resources (DNR).  After six years of working on aquatic invasive plant management, Nick accepted a position working on the assessment and restoration of streams and rivers which he is still doing today. Currently Nick, his wife and their three children live in Spring Lake Park.  In his spare time Nick enjoys fishing, woodworking, gardening and trying to get the kids outside.
Important Issues: Traditionally water and land management has been undertaken with one goal in mind, for example; increasing drainage.  What we've learned is the value of understanding the system as a whole and how a given project may have unintended consequences or benefits beyond the single goal.  One of the primary issues Nick is interested in is bringing a wider scope and scale to projects undertaken in Anoka County so that there are multiple benefits and to guard against projects that work at cross purposes.  Including other objectives and interests during project development can increase the effective and efficient use of funds long term.  A piece of this is navigating the various programs and grants and bringing them together to meet as many goals a possible.  Another critical piece is placing the right practice in the right place.  This overarching principle is an important issue that will guide Nick if elected.
Goals if Elected: Conservation happens at the local level.  Being part of the solution is why Nick is running for District 3 Soil and Water Conservation Supervisor.  Drawing from his experience, Nick hopes to bring valuable perspectives that will not only help SWCD staff, but Anoka County as a whole. His goals are to encourage and support staff to look for creative ways to address the many issues facing our resources while taking a truly watershed approach.  Reaching out and creating new partnerships with stakeholders and experts to expand not only the scope and scale of projects, but to bring in assistance for things such as increased monitoring to determine the efficacy of the practices being used so all can get better at what we do.  Ultimately, the goal is to improve our natural resources, while wisely using the financial resources of the County and State.