There are two candidates running for the Anoka County Board of Commissioners in District 1. District 1 covers St. Francis, Oak Grove, Nowthen, Ramsey and part of Anoka:

MATT LOOK: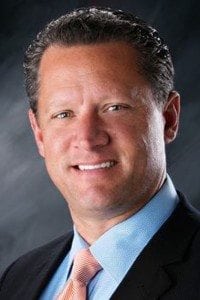 About: 40 year Anoka/Ramsey resident Matt Look is seeking re-election for Anoka County Commissioner District 1 (Ramsey, Nowthen, St. Francis, Oak Grove, Anoka precincts 2 and 3).  Look serves on 14 Boards and Committees.  Since his election, the Board cut the levy and controlled spending responsibly and respectfully for the taxpayers.  As a result, the 2016 taxes levied are close to 2010 levels.  Anoka County focused on paying cash instead of adding debt and proactively budgeted in advance for known expenses. They have made significant investments in deferred maintenance for facilities and state-of-the-art information technology while paying off debt at record levels.  In 6 years, they paid off $50 million in debt and are charted to pay off 77.7% of debt in ten years.  These best management practices have elevated the County's financial rating from "Good" to "Strong".  The campaign promise of focusing on Needs vs. Wants has been kept.  Married 22 years, Look is a small business owner, a Bethel University graduate, an avid outdoor sportsman, and enjoys watching his sons play sports while volunteering with Anoka Ramsey Athletic Association.  He served on Ramsey City Council from 2006-2010.
Contact Matt at 612.558.9111, votemattlook@gmail.com, www.votemattlook.com, or Facebook "Look for County Commissioner".
Important Issues: Keeping taxes responsible to attract businesses and maximize value for the taxpayer.  Today, Anoka County is the lowest taxed County in the Metro while we still invest heavily into transportation like the Ramsey Northstar Train Station, County Roads 22, 116, and 5, Oak Grove and St. Francis intersections, and the Highway 10/Armstrong interchange which is the first major Highway 10 investment in 50 years!  We have also invested heavily in safety upgrades including the sheriffs' gun range, a new forensic lab, updating the 911 service, and County Courts.  We upgraded the jails, nerve center, and jail locks.  An RFID chip was added to every library book to improve efficiencies.  This is no easy task.  The Board is responsible for a $282,000,000 budget.  We have thoughtfully determined what to spend it on with sound judgement and responsibility and have been able to keep taxes low and results high for Anoka County.
Goals if Elected: Decision making based on Needs vs. Wants to keep the tax levy low for the taxpayers and business owners.  Continued work on Highway 10 by grade separating Fairoak and Thurston Avenue intersections, add a third lane from Foley Blvd. to Round Lake Blvd., build underpasses at Ramsey Blvd. and Sunfish Lake Blvd., then move to Highway 47 between Highway 10 and Bunker Lake Blvd.  Also, a pedestrian underpass tunnel by McDonalds in St. Francis.  I will continue to be involved in the community through Youth First and Anoka Ramsey Athletic Association to provide a positive role model for kids.  And, continue to push for communication transparency with increased access to information on our website and our new interactive online budget finder allowing taxpayers to see exactly where tax dollars are spent.  Finally, the Board will continue to lead Met Council reform to prevent them from negatively impacting Anoka County.
Endorsements:
Ron Schara, Dist. 1 resident, writer, and TV personality
Mark Fisher, Professional Angler, Nowthen resident
Kurt Daudt, Speaker of the House
Mark Korin, Mayor of Oak Grove
Steve Kane, Mayor of St. Francis
Phil Rice, Mayor of Anoka
Jeff Pilon, Mayor of Nowthen
Scott Lawrence, Oak Grove Councilmember
Sean Sullivan, Oak Grove Councilmember
Chris Riley, Ramsey Councilmember
Jeff Weaver, Anoka Councilmember
MARSHA VAN DENBURGH: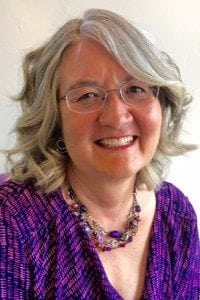 About:Marsha Van Denburgh is running for Anoka County Commissioner, District 1. Van Denburgh, a 34-year resident of Anoka County, is a small business owner,  and has spent over 17 years as a foster parent to more than 75 children in need. While raising her family, Marsha has been active in the community, volunteering with Anoka County 4-H, the National Alliance for Mental Illness (NAMI), Can Do Canines, Special Olympics and Meals on Wheels for Anoka. As a foster care advocate, she has testified before numerous House and Senate committees.
Van Denburgh is the current chair of the St Francis/ISD 15 school board, first elected to the board in 2009, and again in 2013.  As a district negotiator for teacher contracts and other employee groups, she worked closely with Education Mn. In addition to serving on Cabinet plus 3 at the district (superintendent and directors plus 3 ranking board members), Van Denburgh also sits on the Insurance and Safety Committees. She attends New Life Church in Oak Grove, and is the mother of nine children, six adopted through foster care.
Important Issues:
New transportation policy direction. Several examples: Work with the city of Ramsey and business community rather than scuttling efforts to obtain funding for safety improvements on Ramsey Blvd/ Highway 10. Listen rather than disregard community input on transportation issues, such as the roundabouts in St. Francis. Abandon Anoka County's unacceptable bonding approach for the whole Highway 10 project and adopt the incremental approach.
Focus on meaningful health and human services changes: Lower case loads; Offer and pay market rates allowing the county to recruit and retain qualified employees rather then hiring entry level personnel who get trained and leave for better paying positions; Be on the cutting edge of efficient approaches and be forward thinking rather than reactive.
Pay competitive wages and provide employee support to improve the morale and reduce costly turnover. Studies show turnover costs are 150% of annual salary to hire and train new employees.
Goals if Elected:
Increase transparency. Bring back regular open meetings with citizen input encouraged; Stop hiding fund balances in 50 different accounts—change this practice so the public can easily access and view; Fully discuss and make decisions during board meetings rather than behind closed doors; Conduct open and honest communications
Fiscal responsibility. Quit spending down the reserves and bankrupting our future. Make smart choices that move Anoka County forward.
Restore Anoka County's reputation. Collaborate with other counties; Repair relationships; Work with all government and non-government entities (veterans, school districts, unions, etc) to reestablish integrity; Conduct tough, smart negotiations.
Bring real infrastructure solutions to the county. Don't just whine and point fingers when the state doesn't give you everything. It's not about complaining or always saying no—It's about finding solutions and producing results.
Challenge the status quo. Committed to integrating and harnessing fresh ideas through openness and discussion.
Endorsements: None listed.