There are two candidates running for the Anoka County Board of Commissioners in District 6. District 6 covers Lino Lakes, Centerville, Circle Pines, Lexington, Linwood Township, Columbus, and part of Blaine. You can learn more about the candidates below, or watch a candidate spotlight featuring Rhonda Sivarajah.

RHONDA SIVARAJAH: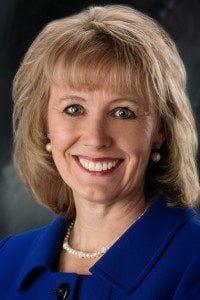 About:Rhonda Sivarajah was born and raised in rural Cambridge, Minnesota. She earned a B.A. from St. Cloud State University.  Rhonda resides in Lino Lakes with her husband Ran, a retired police officer currently working for the U.S. Marshal's Service. They have two children in college–Sonjay and Asha.
Sivarajah serves on:
Greater MSP Board of Directors
Member of Quad Area and Metro North Chambers of Commerce
Beyond the Yellow Ribbon Committee in Lino Lakes
She has served as Chair of the Anoka County Board of Commissioners since 2011. Under Sivarajah's leadership the county has:
Reduced the county levy over the past several years bringing the 2016 levy to near 2010 levels.
Paid down $50 million worth of debt. 77% of the existing debt will be paid off within 10 years.
Improved the overall quality of our county road system. Over the past several years we have invested at record levels in our roads and bridges.
Restructured our mental health system in order to provide services to more people effectively and efficiently.
Expanded services available to our senior population in order to meet the growing needs.
Website: www.ElectRhonda.com
Facebook: http://www.facebook.com/RhondaSivarajahForAnokaCountyCommissioner
Twitter:  @SivarajahMN
Important Issues:
Fiscal Responsibility:  Rhonda's priority is to continue to work to ensure that each taxpayer dollar is utilized in an efficient, effective, responsible manner — focusing on core government services. In order to continue to reduce the debt, she believes we need to focus on needs versus wants.
Innovation and Collaboration:  Rhonda is committed to keeping government spending under control through accountability, innovative reforms and collaboration.
The county has implemented successful business practices and greater use of technology but strives for continuous improvement and flexibility in order to meet the changing needs of the county's demographics.
Transportation:  One of Rhonda's priorities will be to continue to focus on capacity and safety improvements in our transportation infrastructure while ensuring our existing roads and bridges are maintained. Efficient, effective transportation systems are vital in attracting businesses to the county
Goals if Elected: Rhonda believes we need to continue to provide mandated services efficiently so residents can keep more of their hard-earned money.  She will maintain a focus on debt reduction.
Rhonda has worked hard to address the issues of deferred maintenance that existed. She will ensure stewardship of the taxpayers' assets—the buildings the county owns—by investing in preventive maintenance thus avoiding costly repairs.  Rhonda will also continue to prioritize our roads and bridges. She is committed to creating an environment with low taxes, quality services and an effective transportation system to aid in attracting businesses to our county.
Rhonda is proud of the board's accomplishments these past few years in the way of innovation, collaboration, transportation infrastructure, tax reduction, fiscal responsibility and debt reduction, but there is more to do, so she is asking for your vote to keep Anoka County on the path to prosperity.
Endorsements:
MetroNorth Chamber Leadership Fund
VOICESPAC
St. Paul Area Association of Realtors (SPAAR)
KEVIN RYAN: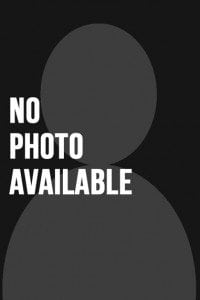 About: Did not respond.
Important Issues: Did not respond.
Goals if Elected: Did not respond.
Endorsements: Did not respond.