In 2020, voters will elect a soil and water supervisor from District 1. The candidates are:

About the Candidate: Did not respond
Important Issues: Did not respond
Goals if Elected: Did not respond
Endorsements: Did not respond
Connect with Me: Did not respond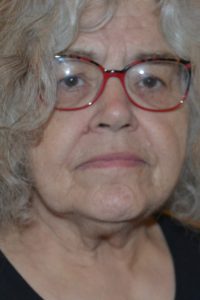 About the Candidate: Seven years ago I moved to Anoka, since that time I have worked to irradiate the invasive weeds in my yard and increase native plants to attract insects and birds and joined organizations to promote the health of the environment. I am an Anoka Master Gardner and on the Andover Pollinator Awareness Project committee. Both organizations work to educate the public about changes they can make to improve the environment. Six of my years in Anoka I have been a member of the Anoka Housing  Rehabilitation Authority, our mission is to improve the housing stock in Anoka. Also, I am part of the Anoka Area Climate Action committee working to mitigate and educate people about climate change.
I have a master's degree in public health nursing and a bachelor's degree in elementary education. Before I retired, I was a school nurse at elementary schools in the Robbinsdale School District. In the past I was on the Princeton Planning Commission and helped plan for the new library in Columbia Heights.
In my free time I am an artist working with clay and wool also I am learning to play the ukulele.
Important Issues: The health of the earth with decreasing habitat for wild plants and animals, rising earth temperatures, plusfinite resources for an enlarging urban population alongside competition  from invasive species are key issues facing us. We have a limited amount of water and natural resources and if animals and plants become extinct, we are unable to bring them back. How do we balance the needs of our population and natural resources, so they will be available for future generations here and around the world.  Additionally, we are interdependent with other life on the planet and the natural world has an intrinsic value by itself alone. The health of our planet is dependent on all of us and how do we engage people to protect and improve Anoka County's natural world.
Goals if Elected: My goal if elected as a Supervisor for the Anoka Water and Soil Conservation District is to conserve and enhance natural resources in Anoka County by engaging Anoka residents in the process and working with others to obtain this goal. This includes working to increase and improve habitat for plants and animals, irradiating invasive species, and promoting activities which decrease the carbon in the environment and increase people's interaction with the natural world. I feel it is important to get young and old citizens engaged with the habitats around us be that hiking, gardening or volunteering as a citizen scientist. Additionally, I would like to explore solutions, which are positive for humans and the environment.
Endorsements: None listed.
Connect with Me:
Email: colleenwerdien@juno.com