In 2021, voters in Anoka-Hennepin District 4 will elect a new school board member. District 4 includes parts of Ham Lake, Andover, Ramsey, Oak Grove and Nowthen. There is not an incumbent in this contest.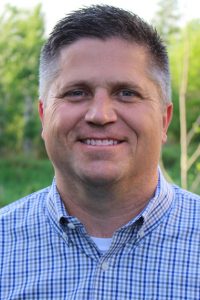 About the Candidate: Matt Audette has 24 years of leadership experience in many roles, and currently works as a Director of Supply Chain.  An Andover native and graduate of St. Francis High School, Audette attended the University of Notre Dame on an Army ROTC scholarship, graduating with a BBA in Finance and Business Economics.  Upon graduation, Audette was commissioned an officer in the United States Army.  He earned an MBA from the University of Minnesota's Carlson School of Management.
Audette and his wife of 22 years, Joy, have been residents of Andover for 14 years.  Their two sons attended Rum River Elementary and Oak View Middle School, and they are currently enrolled at Andover High School.  As a family, they enjoy spending time outdoors.
Audette has been a leader in the community in numerous capacities.  He served as community board chair at the Emma B. Howe YMCA in Coon Rapids and was an active board member for several years.  He was the Cubmaster for Pack 414 in Andover and has coached youth football.  He has taught religious education at St. Patrick's Catholic Church in Oak Grove, where he has attended most of his life.
Important Issues: 
Putting Our Kids First. The needs of our children must come before those seeking influence, authority, or impact on schools. Teaching social issues is politically biased and divisive.  It distracts from core learning.  Parents want to be the primary educators of their kids on these issues.
Prioritizing Excellence. We must prioritize excellence, which inspires people from all racial backgrounds to achieve their full potential.  Our district isn't being transparent with the community about Critical Race Theory.  They know it's unpopular and have tried to distract or confuse the public about its presence in the district.
COVID Pandemic Response. I saw the harm done to our children during the pandemic because of poor decisions made by the district and by state and local government.  Our kids could have been in school full time.  We know this because private schools across Minnesota and the U.S. did it with success.
Goals if Elected: I will support action by the Board to ban Critical Race Theory (CRT) from our schools. I oppose CRT because it teaches children that they are defined by their race instead of as individuals. Championing a distorted notion of 'equity' that pushes for equality of outcomes instead of equality of opportunity harms our children's schooling.  My goal is diversity without division.
Returning school to normal. I support a return to full time, in-person learning 5 days a week, free of mandates for masks, vaccinations, and quarantines.  Measures taken during the pandemic ignored the negative impacts to the social, emotional, and mental health of our kids, and the devastating learning results.
Enriching and highlighting the importance of extracurricular activities. Families invest heavily in activities for their children. I will ensure these vital activities have priority as an essential part of the growth and development of our kids.
Endorsements: None listed.
Connect with Me:
Website: www.MattAudetteForDistrict11.com
Facebook: Matt Audette for Anoka Hennepin School Board
Phone: 612-224-5934
Email: Matt@MattAudetteForDistrict11.com
Candidate Interview: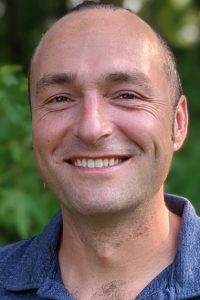 About the Candidate: I believe that strong healthy schools lead to great communities.  I am running to represent a voice of reason, compassion, and offer my sincere willingness to bring people together where possible.  Our kids do better when we come together instead of tearing each other apart.  I will make decisions that have a positive impact for the most amount of people and I will listen to people and try to do what is right.  Today's challenges are extremely complicated, and solutions will not be perfect for everyone, but I will strive to lead the district in a way that we all can be proud of.
I am a parent of two kids who attend elementary school in the district, volunteer as my daughter's Girl Scout Troop leader and volunteer as a soccer coach.  I currently am the Regional Operational Manager at the Metropolitan Mosquito Control District where I oversee a multi-million dollar public budget and make tough decisions daily about how best to use limited resources to serve the greatest number of people.  I am a former Eagle Scout and have lived in Andover the last 13 years.
Important Issues: In the wake of an unprecedented year, our community must unify to meet students' needs. Our kids do better when leaders demonstrate compassion for differing points of view and work positively to find solutions. We've lost some of the civility and kindness that we preach and I'm running as a reasonable person committed to listening to all sides and understanding all the issues affecting our schools.
Issues like responsible fiscal management to ensure our teachers are equipped to meet kids' needs after this past year. Issues regarding the development of a robust mental health curriculum across k-12.  I want a continuous eye on class size, and I want a continuation of our work on equity to reduce the achievement gap.  While I also want in-person learning five days a week, I want a school board that serves because they care about all the issues affecting our kids.
Goals if Elected: My top four priorities include:
academic support for meeting students where they're at after this past challenging year
supporting kids' mental health across our primary and secondary schools
ensuring stable funding for the district and fiscal responsibility
reducing class size where possible.
Endorsements: Anoka Hennepin Education Minnesota
Connect with Me:
Website: Davedirkswager.weebly.com
Facebook: Dave Dirkswager for Anoka-Hennepin School Board
Candidate Interview: