In 2016, residents of ward one in Blaine will elect a council member to serve a four year term. You can learn more about the candidates below, or watch their debate.
DICK SWANSON: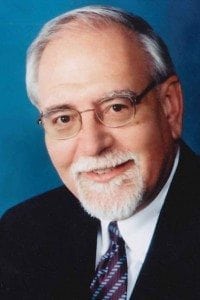 About: Dick has a B.A. from Mankato State University and Master Degree in Public Administration from Kent State University.   He is a long term resident of the 1st Ward. And served as a council member for six terms.  He was employed by the State of Minnesota for 35 years and retired as Director of Finance, MN Department of Transportation.
Dick and his wife are members of Our Saviors Lutheran Church.  He served on Christ Lutheran long range planning committee.  He has served as a board member of the Westwood Townhouse Association where he also served as President.  He is currently Treasurer of the Twin Cities Gateway Tourism board.  He has also served as chairman and is currently vice chair of North Metro Cable Commission.  Dick is also a member of the Blaine Senior Advisory Committee Dick is a member and past chair of Metro Cities General Government Transportation Committee.
As an elected official Dick serves on the Metropolitan Council's Transportation Advisory Board, which with the Met Council, determines the construction projects to be funded in the seven county metropolitan areas.
Important Issues: Dick knows that one of the most important issues is maintaining a functioning solvent city.  It is easy to give in and lower taxes thus harming our core infrastructure and services or to improve services while not raising revenue driving the city into bankruptcy.  Dick and the council have avoided both of these paths.  The council's behavior has been judged by harsh external critics and rewarded the best bond rating of any city in Anoka County.
Dick believes Transportation and roads is key to any city's success.  As past President and Vice President of the 35W Coalition Dick is working with MnDOT, Met Council and other cities on a study to improve transit and roadway effectiveness on 35W.  The work of this group is about to pay off with additional lanes.  Dick believes that the continued growth of Blaine is critical.
Goals if Elected: Dick knows that a city must be affordable.  This requires a balance of taxes and services.  Dick believes we have kept a reasonable level of service, maintaining the lowest tax rate of any full service city in Anoka County and one of the lowest in the seven county area.  This balance must be maintained.
Dick believes quality redevelopment of the Kmart site on University Avenue and the old Rainbow site must be a top priority for the 1st ward.
Dick believes the city needs a complete review of its internal transportation plan.  This includes the active input of Residents.
Endorsements:
MetroNorth Chamber Leadership Fund
JOHN WILCOX: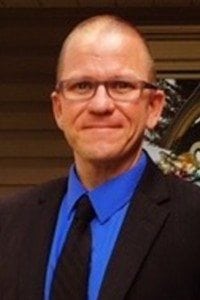 About: John Wilcox is running for the City of Blaine City Council Ward 1. John lives in the Blaine home he built in 1999 along with his wife of 19 years and two children. He has been an employee of the City of Minneapolis for the past 20 years working as a Water Treatment Operator. John is an active board member in the SLP Swim and Dive Booster Club serving as the treasurer. He is also involved in various Ministries at St. Timothy's Catholic Church in Blaine. Since one of his children has special needs he tries to be an advocate for other parents who are like him by promoting awareness.
Important Issues: The issues that are important to John is Keeping taxes as low as possible while providing the quality City services that you should expect. Establish strong relationships with our partners such as Anoka County but don't lose sight that we serve the residents of Blaine first.   It is the constituents City and we serve to be their Voice.
Goals if Elected: Goals that John has for the City of Blaine are keeping Blaine an attractive place to call home using Fiscal responsibility by its leaders.  Also keep our streets safe for all by making sure our Safety departments have all the resources the need to do so. He would also continue to be a voice for the residents and their concerns.
Endorsements: None listed.