In 2016, residents of ward three in Blaine will elect a council member to serve a four year term. You can learn more about the candidates below, or watch their debate.
ANDY GARVAIS: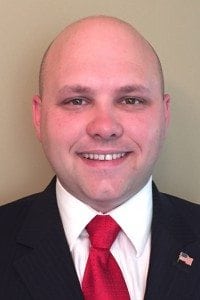 About: Andy Garvais is running for Blaine City Council's Ward 3 vacancy left open by incumbent Russ Herbst's decision not to run.  He has lived in Northern Blaine for about two years with his wife Krystal, their son Vincent, and their two dogs Penny and Gracie.  Andy and Krystal looked at many different areas when looking for a community to raise their family in.  They fell in love with Blaine and now Andy is looking to give back to the community.
Andy works for the Minnesota Department of Veterans Affairs as the State Benefits Division Supervisor where they administer state funded veteran programs.  He has earned a Master's in Public Administration from Hamline University and a Sociology of Law, Criminology, and Deviance from the University of Minnesota.
Andy has served in the U.S. Army Reserves for the past 14 years and has deployed in 2004-2005 and 2010.  His deployments have brought him to Afghanistan, Iraq, and Kuwait.  Andy currently serves on a four person MN Emergency Preparedness Liaison Officer Team which represents the Department of Defense in response to man-made or natural disasters in Minnesota and a surrounding six state region that may require a federal military response and/or support.
Important Issues: Traffic safety is one of Andy's most important issues.  As we grow as a community we are adding thousands of new households with children.  These children and families should be able to play and use their front yards, neighborhood sidewalks, and city parks and recreational opportunities without fear of being injured.
Andy Garvais is also passionate about lean government.  As a public administrator Andy has experience balancing growth of need while balancing the growth of staff.   We need to do the same in Blaine.  As we grow, we need to be very careful that our city staff are growing in the right places and we do not become excessive and bureaucratic.
Goals if Elected: If elected Andy Garvais plans on dedicating his time on the Blaine City Council to the issues and items that our citizens are interested in and not long-term elected officials who have made the city council a hobby.
Andy will passionately support smart growth by attracting new businesses to Blaine.  He will focus on a healthy mixture of businesses that include entertainment, restaurants, retail shopping, and commercial.
Andy supports establishing term limits for city council members and both long-term and ad-hoc citizen panels and commissions to give the citizens more of a voice.  He supports the recent proposal by Councilman Jason King to create a citizen's task force on traffic to fully understand the extend of our traffic issues in all of our communities. 
MAISA OLSON: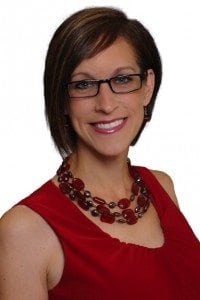 About: Maisa Olson is running for City Council to represent Ward 3. She has been a resident of Blaine for over 13 years where she lives with her husband of almost 17 years and has 3 children. Maisa owns and operates a successful real estate appraisal company and is a full time real estate agent. Being an expert in home values and ownership, working with the homeowners of Blaine and the surrounding communities, and understanding their needs and concerns, is a value she brings to the homeowners and residents of Blaine. Her job as a real estate agent is to bring two parties together so that each gets a win and she does it daily in her business. Currently Maisa serves on the Board of Appeal and Equalization, and is a commissioner on the city of Blaine's Planning Committee. Her involvement with Blaine has included such things as community outreaches and events, volunteering within the public school system and within her church.
Important Issues: Maisa has said her concern is to be a voice for the residents of Blaine and what they desire for their community. "It is about the cares and concerns of those I represent, not just my thoughts and opinions". Important issues she would like to see addressed are: growing infrastructure to support the growth Blaine has seen over the past two plus decades, brining in businesses to support economic growth, and working with community service providers to keep our residents safe. This also includes dealing with traffic flows and speeds and working with developers when new communities are created. Maisa feels this is vital to keeping our community a safe place for our residents.
Goals if Elected: When elected, Maisa intends to be a voice for the residents of Blaine in regards to the important issues they feel are facing the city. Some of those being, addressing the question facing Blaine regarding a community center, working to keep lean budgets while creating economic growth as she has in her businesses, and aid in helping grow the community in regards to recreation, entertainment and businesses so Blaine will continue to be a city all are proud to call home.