In 2016, residents of the Centennial School District will elect three school board members to serve four year terms.  The candidates are:
CHRIS BETTINGER: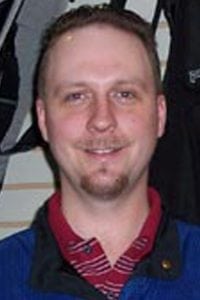 About: Chris graduated from Braham Area High School in 1995 with an A.A. Degree from Anoka Ramsey Community College.  He went on to study business at St. Cloud State University and Golf Facilities Management at Anoka Technical College.  Chris has worked 25 years in the golf business including the past 11 years as Manager of Chomonix Golf Course in Lino Lakes.
Since moving to the district over 9 years ago, Chris has enjoyed getting involved in the community in several ways.  He has been a member of the Circle/Lex Lions Club for eight years, participating in many projects that give back to our local community including being the chair of the Bell Ringing Project at Festival Foods for the Salvation Army.  He has been a board member and volunteered for many Centennial Sports Organizations over the past 9 years, supporting his 7th and 9th grade son's teams in various capacities, including leading concessions for youth football and wrestling. He is an active member of the Centerville Park and Recreation Committee, Fete de Lacs Planning Committee, Centennial Hall of Fame Committee, Community Emergency Response Team (CERT) and other community projects.
Important Issues: One of the biggest challenges facing our schools is property tax inequity which causes some serious funding issues.  We need the funding from the state to be more equitable to make up for this problem and help alleviate the burden on our local property owners.  We need new industry, more business in the district to assist with property tax equity.  We also need to be sure that the school and school board are transparent and fiscally responsible.
Goals if Elected: I have a passion for our community and our schools as well as our children's future.  I live, work and raise my sons in the district, so I have a vested interest in making sure that our schools are the best they can be.  I plan to use my passion for Centennial to enhance the Centennial School District and contribute in as many ways as possible.  I think we are doing a great job at Centennial now but there are always ways to enhance our district. "We are Centennial" 
ROLAND (RON) PARRUCCI:
About: Roland is originally from Chisholm, MN and a graduate of Chisholm Senior High School.  He attended Hibbing Community College, the University of Minnesota Duluth, the University of Maryland and Moorhead State University.  He holds a Bachelors degree in Business Administration and Finance with a minor in Accounting.   He also spent four years in the United States Air Force and was honorably discharged.
 Prior to retirement, he was the Business Manager of the North St. Paul-Maplewood-Oakdale School District and held numerous Operational positions prior to becoming the Business Manager.  After retirement he started a consulting business of his own and worked with School Management Services as a Business Manager and Advisor.  Since that time he has also worked as a substitute teacher for Centennial School District 12 and the Forrest Lake Public Schools.
Important Issues: As a member of Blaine Youth Hockey Board, he worked with the Superintendent and School Board of Centennial District 12 for the construction of the Centennial Ice Arena and where Blaine Youth Hockey contributed $300,000 toward its construction and in return received ice time at that arena.
Funding of public education has been a major problem for all districts for many years.  Schools must be diligent in spending their resources where they get the most value for their dollar. They may, at times, need to eliminate programs that fail expectations, but must always ensure that needs are met for all students.
Roland's thirty plus years of experience in all aspects of public education ranging from finance, operations, food services, transportation, maintenance, contract negotiations, long range planning and day to day understanding of the challenges facing Public Education, would surely make him an asset to the Centennial School Board.
Goals if Elected: If he is elected, his strengths will enable him to assist the Board in determining effective policies, programs and direction.  His strengths will be extremely valuable to the Superintendent, to other Board Members and to the Administration in achieving the best outcomes for Centennial Schools.
CHRISTINA WILSON: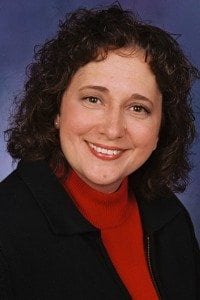 About: Christina Wilson, a five term incumbent of the Centennial School Board, currently serves as the chairperson of the Board.  Residing in Circle Pines, she is a 33 year resident of the Centennial School District.  Christina is married to Dave and they have two daughters, both graduates of Centennial High School.  Christina is a Registered Nurse, certified in the specialty of medical –surgical nursing, and holds a Master of Science in Nursing with a concentration in Leadership and Management. She is the Director of the Practical Nursing program at Anoka Technical College where she has taught for 25 years.  Christina's recent engagement with the school district includes service on the Community Services Advisory Council and the Superintendent's Council as well as several negotiating teams. Like any citizen, Christina wants the district to perform with student achievement as a foremost goal but to do so in a lean and efficient manner.  She hopes to appeal to voters as an informed, involved individual with business, academic, and life experience who exhibits a sustained commitment to the district along with a personal interest in the championing of public education.
Important Issues: Financial challenges will always be at the top of the agenda for Centennial Schools.  Districts are regularly required to do more with less while the targets for achievement and improvements continually move.  Operating as a fiscally responsible entity means reviewing all functions and facilities within a district for the best intentional outcomes.  The district is undertaking a new revision of the district's strategic plan and, in that process, is generating connections between the interests of taxpayers and those of the district, encouraging concentrated input into the plan. That collaboration between citizens and the district is critical to a long term vision and its success. Not only does engagement in a planning process ensure multiple voices in decision-making but it increases everyone's accountability to both the process and the outcome and, most importantly, to the future.
Goals if Elected: Student achievement within a context of fiscal responsibility is the principal goal for any school board. In other words, we have an obligation to deliver equitable, up-to-date learning opportunities for all students that are research-based, innovative as necessary, and meet or surpass state and national standards.  How will we know that we are making progress toward that goal?  A priority for school boards is to set criteria that benchmark success. That requires collaboration with the educations experts (teachers and administrators) and the parents and citizens of the district.  Again, the strategic planning process is part of the overall goal-setting for the district.  I plan to be actively engaged in this process as we envision the future for the district, thinking big but understanding our financial constraints and the desires of the taxpayers for the wise and prudent use of resources.
RAY CULP: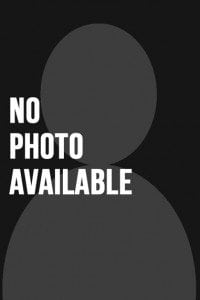 About: Did not respond.
Important Issues: Did not respond.
Goals if Elected: Did not respond.