In 2016, residents of Centerville will elect two council members to serve four year terms. You can learn more about the candidates below, or watch their debate.
RUSS KOSKI: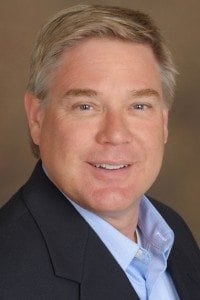 About: Russ Koski is a 22-year resident of Centerville and candidate for Centerville city council. Originally from the Duluth area, he attended college at the University of MN, Duluth and has been working with a Twin Cities-based company for the past 20 years. Russ has been an active Planning and Zoning Commission member for the past 5 years, and he attended League of Minnesota Cities continuing education workshops to better serve our community. During his time living in Centerville, he attended numerous city council meetings, public hearings and, more recently, is attending public hearings in our surrounding communities to share concerns about development that will directly affect Centerville.
Russ has always taken an active role in his community, whether as a volunteer for the Fete des Lacs parade for the past 9 years or as a regular blood donor to the Red Cross. Not all citizens and representatives will agree on all issues. However, Russ believes strongly in the public input process, and will encourage citizens to be involved. He will not only acknowledge the objections, but also look for alternatives that will benefit the whole community.
Important Issues:
Keep public safety in the forefront of the city council, planning and preparing for our future needs.
Review future use and development of available city properties to prevent losing the character of our community.
Maintaining city services while keeping property taxes for residents and businesses as low as possible.
Attract additional businesses to the city to strengthen the tax base and provide needed goods and services.
Consider the possible impact of residential development in Lino Lakes and the I35E corridor on the city.
Maintaining Centerville's natural resources such as the parks, trails and lakes as they are important quality of life amenities.
Goals if Elected:
Maintain cost effective and reliable public safety for the city.  With recent changes like the joint powers agreement and increased residential development in Lino Lakes, we need to examine the direction of public safety.
Assure that city-owned property for sale is used responsibly to attract businesses that will best benefit the community.
Work to make Centerville an attractive community to build a home or locate a business
Manage growth responsibly by considering the needs for the city and citizens over the next 5 to 10 years.
Help develop and encourage a strong business environment to attract new commerce and support existing business.
Work with staff and council to maintain the city's fiscal responsibility and help lessen the tax burden on our citizens.
Work with our surrounding community members on regional issues that will affect our community, even if not within our city limits.
MATTHEW MONTAIN:
About: Matthew Montain is running for Centerville City Council.  You probably notice him running every day on the road and trails around town.  He is a lifelong resident, attended the Centennial School District, and currently works with his family as a Land Application Consultant and Day-to-Day operations manager at their Land Application Business.  Matthew currently volunteers with the Centennial Fire District as an on call firefighter.  Matthew was the 2014 EMT Instructor of the year and Public Educator of the year.  In 2015 he was firefighter of the year.  He is also one of the departments Fire and EMT instructors and has been since 2013.  He has been serving on the City's Planning and Zoning commission where he still maintains his seat as the second longest member of the commission. He loves, takes pride and wants nothing but the best for city he calls home.
Important Issues: Public safety costs from both police and fire, we have a police force and fire department that we share with other cities making sure our situation is the best it could possibly be for our resident's service provided while maintaining a tax contribution that is manageable.  The future development and remaining undeveloped parcels Centerville has to offer is limited. How it will be developed?  City owned parcels are doing nothing for the residents, the continued marketing of the parcels along with options we may have for them.  Public works and personnel along with what we are paying for and getting back in return.  Our public works are a large budget item, are we getting the value for what we are paying in.  Keeping Centerville on the minds of the County.
Goals if Elected: Matthew Montain's goals if elected is to maintain the high quality and standard of living Centerville has to offer.  Marketing our limited remaining undeveloped parcels to find quality long term businesses and residents that will take pride in our city.  Listen and communicate with the citizens of Centerville as I would like done, and be available for all. As well as ensure that taxes are kept in check and that what we pay for we get, professional, quality workmanship that people will stand behind.
ZACHARIAH NASE: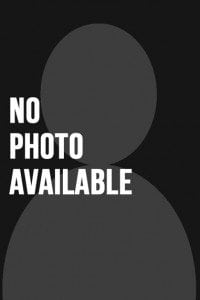 About: Zach Nase is running for city council of Centerville. Zach has been a resident of Centerville for over four years. He graduated from forest lake high school and immediately after graduating he joined local 34 plumbers union.  After passing the city and state plumbing exam Zach joined a small plumbing shop located in Forest Lake. He is currently employed by the company running the largest projects they have had ever since they opened their doors. Every day, Zach is faced with tough decisions that affect not only the progress of the jobs, but also the lives of small business owners who can't afford a big mistake. Good judgement and problem solving skills are what make Zach a good candidate.
After work, Zach likes helping out his brother, Josh, an Iraq war veteran, by volunteering at VFW events and Warrior Point events. He participates in Waters Off, a program that helps out people in need by fixing plumbing issues they can't afford to have fixed. Zach wants to be more involved with the community by helping the city grow responsibly. He believes every citizen should be heard, and every opinion should be taken into consideration for the future of Centerville.
Important Issues: 
Making sure our parks and natural wildlife are protected to maintain the beauty and small town feel.
Making sure money spent on city maintenance and services is done responsibly. Zach would like to look at the money being spent, and see if it could be saved without cutting down on services or the wages of city workers.
Making sure to look at the impact and functionality of the roadways to insure peoples safety when traveling.
Goals if Elected: 
If elected, would like to preserve the small town feel to stay an appealing town for new and potential buyers.
Insuring that the money spent on city services and maintenance is done responsibly to keep taxes low, and to lift the burden on our community.
Help bring in new businesses that will help our community grow, but also preserve Centerville's reputation as a small town.
CHARLES REINHARDT:
TOM WOOD: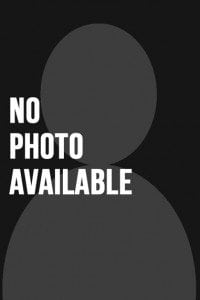 About: Tom Wood is running for Centerville City Council.  Tom was raised in rural Western Wisconsin with his five siblings in New Richmond. Tom graduated from UW-Stout with a major in Business and minors in Safety &  HR. He paid for his college education himself working summer jobs at the local canning plant and work study in the school year.
. He has been married to his wife, Kathy for 24 years.  Tom has two children. Daniel is a sophomore at Concordia University.  Abigail is a junior at Concordia Academy.  Tom is very proud of his children and their family values.   Tom served the citizens of Centerville as a member of the Planning and zoning commission for 11 years. Tom and his family have been in Centerville for 15 years.
Tom has been a volunteer coaching youth bowling on Saturday mornings for 10 years and counting.    Tom volunteers with his family at St. Gen's parish festival.  Tom volunteered for his kids when they were at St. Johns of Little Canada every chance he got. He has also coached little league, HS X-Country and Soccer.  Tom believes that positive feedback, a smile, encouragement and focus leads children in the right direction.
Important Issues: I feel the most important issue is the lack of taxes via commerce. This town basically supplies the city with its finances through household property taxes with little from commercial properties.  The city's business/industrial lots are doing nothing for us sitting there empty. Let's make a deal. The second most important issue is managing the financial budget. We count on the knowledge and disposition of the council and mayor to run our town.  We all know that supporting the infrastructure is the basic principle of the budget. That is determining what is necessary and what is want?   An example is Hidden Spring Park.  St. Paul owned it via eminent domain.  Why did we pay them so much for a piece of land that was a long time ago taken from our citizens without compensation?  it was used for ice fishing  on Centerville Lake access via snowmobile and walking.
Goals if Elected: My goals are simple but not simple to do.  One is to bring that industrial park to life.  We have seen Alex's Landscape in the city's old building which Planning and Zoning approved during my tenure.  That is the step in the right direction.   I believe we can take that further and see actual buildings instead of meadows. Create both tax revenues and jobs.   The second is the budget and spending.  Let's make sure our infrastructure is strong and supported.  However, let us cut out some of the things that do not add value to our property or town.  Maybe we need to budget less for Fete Du Lacs celebration or some of the events (not all) that draw or are participated by few people.  I like extras as much as the next person but not when it comes to the cost of the citizens of our town.