In 2016, residents of Centerville will elect a mayor to serve a two year term.  This year, Jeff Paar is running unopposed. To watch a candidate spotlight with Jeff Paar click here.

JEFF PAAR: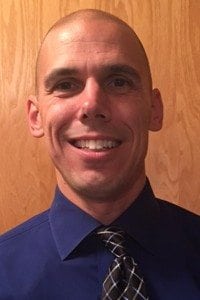 About: I have lived in Centerville for 17 years with my wife Gina.  We have two children; Dylan-15, a sophomore at Centennial High School and Lauren-13, an 8th grader at Centennial Middle School.
I was the Vice President of Centennial Youth Lacrosse Association for three years.  I coach my daughter in lacrosse and hockey. I also coached my son when he was in youth hockey and lacrosse.
Gina and I enjoy spending time with our children in the community.  We also like to walk the city trails and spend time outside with our friends and neighbors.
The residents who elected me to four consecutive council terms know I always keep their best interests in mind when making hard decisions for the city. In my time on the council; we have gained an AA Bond rating, clean audits every year, a new water tower, updated city infrastructure, pavement management plan, new and updated parks, miles of new trails, an action plan for a new downtown/commercial development, and new businesses have come to Centerville. I have worked hard on holding the city portion of taxes flat on average the past 14 years.
Important Issues: Centerville needs to continue to grow our tax base with commercial development.  We hired a realtor to market city owned properties to potential buyers.  Our city Administrator has been very active marketing Centerville to businesses.
Waterworks site needs to be renovated.  We are working with the land owner and a developer to develope the site.
Downtown development is something I believe in. We had a plan 10 years ago, but when the economy crashed we had to put the downtown on hold.  I would like to work with some developers and see if we can get something in place again.
The city needs to continue to follow our pavement management plan.  This is the most cost effective way to keep our streets in proper condition.
I will continue to support our Public Safety organizations. I will however, make sure we are getting the most for our city tax dollars.
Goals if Elected: My goals are similar to the important issues listed above, because I believe they go hand in hand.
We need to work on our Comprehensive plan and we will start that early 2017.
Parks and trails need continued upgrades and repairs, as well as new parks and trails added.
The Fete Des Lacs Celebration continues to grow and took a significant step forward this summer.  I would like to see it continue to grow and showcase the city of Centerville. I would like to see the city host a "Taste of Centerville" where the local restaurants/businesses could showcase their foods, beverages, and wares.
An EDA will be established in 2017 to assist with bringing new businesses to Centerville.
I will continue to be a steward of the citizen's tax dollars and I will make sure we keep a balanced budget.