In 2021, Circle Pines will elected two city council members. The candidates are: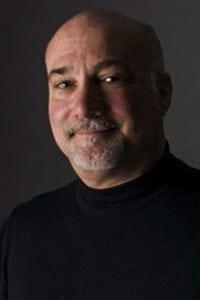 About the Candidate: I am a retired pharmacist, previously employed at the University of Minnesota College of Pharmacy, Abbott-Northwestern Hospital, UnitedHealthcare, and GlaxoSmithKline Research and Development.  I was elected to the Circle Pines City council in 2018; during that time, I served on the Centennial Lakes Police Department Governing Board, Centennial Fire District Steering Committee, and Anoka County Fire Protection Council.  I also was the 2020 Census point for Circle Pines.
I care about people and as such, I want to share a few ways I work hard to make our community a better place.  For the past 10 years I have worked to address the problem of homelessness.  As part of that work, I am a consultant to 180 Degrees, which operates 4 youth and 1 adult homeless shelter in the Twin Cities, Rochester, and St. Cloud. I also travelled to Honduras with Global Brigades to conduct 10 medical brigades during which we provided medical care to rural Hondurans who otherwise don't have access to any.
I have been married to my wife Barb for 35 years.  We have three daughters and one granddaughter.  I would be honored to serve the citizens of Circle Pines in a second term on City Council.
Important Issues: Circle Pines has wonderful parks and trails although some need significant repairs and updating.  This will require City Council to approve sizeable investments in some of our parks and trails while concomitantly passing fiscally responsible budgets that keep our tax rate as flat.
Now that we are completing the final major street repairs to our streets in 2022 and 2024, we need a plan for ongoing investments to maintain our streets in a timely and fiscally responsible manner.
Public safety is a top priority.  Making sure our Centennial Lakes Police Department has what they need to allow our officers to effectively and safely police our community is vitally important.  We also need make sure the new partnership between the Centennial and Spring Lake Park, Blaine, Mounds View Fire Departments is accomplishing what we intended, that being to support our CFD firefighters, to improve service, and reduce administrative costs.
Goals if Elected: City Council must help ensure that Circle Pines remains a welcoming and strong community.  The 2020 Census shows our demographics are changing and we as a city, must help assure all our citizens feel welcome, respected, safe, and at home here.
The former site of the Down Under remains undeveloped.  The property is privately owned and while Council was successful in getting the owner to tear down the blighted building, the property remains an eyesore.  City Council remains firm in our resolve to have that land beautified and developed.
Meeting citizens face to face is critical to understand their needs.  I am effective in doing this but I know I can do a better job of connecting to our citizens.  I have a goal of finding unique ways to make myself more available to citizens that allows them to voice opinions and to learn more about our city.
Endorsements: None listed.
Connect with Me:
Email:  dgoldberg@ci.circle-pines.mn.us
Cell:     763-234-1180
Candidate Interview:


Candidate Interview:

About the Candidate:
Important Issues:
Goals if Elected:
Endorsements:
Connect with Me: