No candidates filed to be on the ballot for Lexington City Council. There are two open seats on the council. The spots will be offered to the top write-in vote getters. If the write-in winners do not accept the council seat a special election will be held in January.
Even though there were no official filings, one candidate has started an official write-in campaign:

DIANE HARRIS: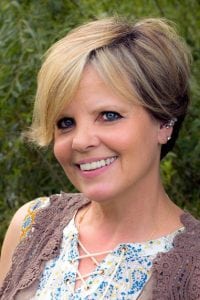 About: Diane Harris was born and raised in the Minneapolis area.  After high school she attended St Cloud State University and North Hennepin Community College.  She started her career at Target HQ in the Finance area in July 87' and resigned in May 10' to start her interior painting business.  She has built her customer base through referrals.  Her favorite quote is "Love what you do and do what you love" ~ Ray Bradbury.  Her and her husband Keith have been together 32 years and married 22 of those years.  They have lived in Lexington 13 years and have 2 large dogs and 2 cats.  She enjoys her time at home watching movies, baking, playing in the yard with their dogs, or doing projects around the house like decorating and gardening.  She also enjoys photography, running, classic cars, car shows and time spent with friends and extended family.
Important Issues: On the top of the list of issues important to Diane is the Anoka County Airport and 35W noise and any future plans either may have of expansion.  Next is property taxes, timely curb to curb snowplowing and safe and reliable utilities for all residents.
Goals if Elected:
learn as much as she can about city government and how it holds itself accountable
improve the quality of life of residents by keeping property tax increases to a minimum
improving the quality/safety of the roads, attracting and keeping new and diverse business
All in an effort so people want to live here, want to support their community and want to raise their families here.
Check out the NMTV News story on this unique situation.
Any other official write-in candidates may email news@northmetrotv.com for information on how to submit their biography.