On Feb. 11, voters in District 6 will elect a new county commissioner. You can watch a 30 minute forum with the candidates here, and read their biographies and ideas below: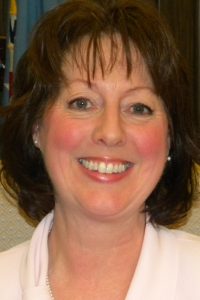 About: My husband Doug and I have been homeowners in Lino Lakes for six years. As a lifelong advocate for Anoka County and former mayor, I'm a proven and fierce advocate for taxpayers. As a mayor for 9 years, I led $55 million of redevelopment activity: the largest redevelopment in the City's history, creating jobs and a more diverse tax base, while maintaining a strong commitment to public safety.
I did this through collaborating in innovative ways, building partnerships, and bringing city, county, and state interests together, working towards a common goal.
I have proven effective at controlling spending without reducing services. I did this by working with staff and listening to residents. As mayor, I restructured City Hall positions to make the city office more efficient. I digitized City Hall to increase productivity and accessibility while protecting programs. The City's overall levy is less in actual dollars now then when I took office.
I accomplished all of this and more because I am transparent, dedicated, passionate, and thorough in my work. I have a proven track record of listening and giving residents a voice. I will work hard to bring your vision for our community to the Anoka County Commission.
Important Issues: As I have been door knocking and listening to residents, the issues I hear about the most are:
Transparency: I have a proven track record of shedding light on mismanagement of government. I believe government should work for the community and I will fight to ensure tax dollars and services are used ethically and wisely.
Infrastructure: Our families demand the completion of local trails. I have an established relationship with Anoka County thanks to my success in local trail restoration.
Public Safety: I will use my strong relationships with law enforcement and fire to ensure they have the support they need to keep us safe and our community strong.
As mayor, I identified needs and initiated a comprehensive plan for 2020 in partnership with County and State officials. The plan also creates a more diverse tax base through redevelopment. I did all of this because I listened to community.
Goals if Elected: I promise to hold community listening sessions, allowing you to have a voice. I will bring my dedication to transparency, ethical leadership, and responsiveness to community into the board room. If elected, I will responsibly manage your hard earned tax dollars while protecting vital services our community relies on.
As an elected mayor, I kept all my campaign promises and left the community in a better financial condition thanks to business development and working with residents to achieve common goals.
I will advocate for District 6 while working to make Anoka County a competitive place to work, learn, and live. We are a hidden gem in the north metro and my work will focus on growth in areas like the Minnesota Technology Corridor. I will continue my work to fight against the Opioid crisis. I vow to work alongside you as your partner in moving our community into the future!
Endorsements: None listed
Connect with Me:
Email: cindyhansen.dist6@gmail.com
Phone: 763-482-2834
Facebook: Cindy Hansen for Anoka County Commissioner
Candidate Profile: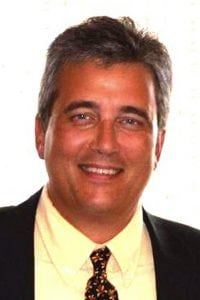 About: After 20 years of representing our area on the Lino Lakes City Council and 10 years as Mayor, I am running for Anoka County Commissioner in the 6th District. We have the best natural assets, neighborhoods, schools and people. I know this because my family moved here 44 years ago when I was a student at Centennial Jr High. I have been blessed to grow up, live and represent such a great area. It is important that the person representing ushas experience,has lived here a long time, knows our area, the people, and what they want.
My wife and I were married 31 years ago and raised three awesome daughters who have now all graduated from college. My business experience includes being president and co-founder of a bio-tech company called MNPHARM. We manufacture recombinant proteins for medical research. We work with many well-known universities, clinics and pharmaceutical companies.
My philosophy has always been the same. Every decision I make is about "Preserving Our Quality of Life". This is done by protecting people's individual liberty and their economic freedom. I believe in the principles of freedom and common sense that founded this country, not the political correctness that is destroying it.
Important Issues: Good oversight and measurement results in good management. This is important to running any operation efficiently. This commonsense approach is often missing from government. In my business for the last 35 years, and as an elected official for the last 20 years, I have developed these skills and will use them to improve how Anoka County operates. I look forward to working with and assisting local governments and elected officials to make sure District 6 is fully represented.
Often, I hear residents say they don't feel an equitable benefit from the County based on the Anoka County taxes they pay. I refer to this as "Tax Equity". I will make sure that Anoka County District 6 is not giving more than it is getting. I will be a strong voice to make sure we receive the right level of attention and funding for projects needed in our area.
Goals if Elected: Experience matters when it comes to knowing how to defend our residents against over taxation. Too many people elected to office "go along to get along" and that costs our taxpayers every time. Public safety, protection from over taxation and supporting proper infrastructure are my most important goals.
For decades, I have watched, listened and learned what people want. I have positively impacted the growth and development of our area and delivered unprecedented fiscal management. In my first year as Mayor, I reduced the Lino Lakes city budget $1.3 Million Dollars without reducing our level of service. We did this by reducing resources to match our activity and by cutting wasteful spending. During my 10 years as Mayor, Lino Lakes city taxes increased less than 1% per year compared to other cities with averages as high as 4% per year. I will work to do the same with Anoka County.
Endorsements:
Jeff Karlson – Lino Lakes City Administrator
Jesse Preiner – Mayor of Columbus
Tom Weidt – Mayor of Hugo
Jeff Paar – Mayor of Centerville
Matt Montain – Council Member Centerville
Vern Reinert – Former Mayor of Lino Lakes
Tom Wilharber – Former Mayor of Centerville
Dave Povolny – Former Mayor of Columbus
Harvey Karth – Former Mayor of Lino Lakes
Bill Krebs – Former Council Member of Columbus
Dan Stoltz – Former Circle Pines Councilmember and Former Lino Lakes Councilmember
Jeff O'Donnell – Former Lino Lakes Councilmember
Matt Look – Anoka County Commissioner
Craig Johnson – Primary candidate for Anoka County Commissioner
Karen Lodico – Primary candidate for Anoka County Commissioner
Roger Chamberlain – MN Senator, Senate Dist 38
Linda Runbeck – MN House of Rep, House Dist 38A
Rob Rafferty – Mayor of Lino Lakes
Dale Stoesz – Council Member Lino Lakes
Mike Ruhland – Council Member Lino Lakes
Mark Korin – Former Mayor of Oak Grove
Paul Tralle – Chair Lino Lakes Planning & Zoning Board
Neil Evenson – Lino Lakes Planning & Zoning Board
Michael Root – Lino Lakes Planning & Zoning Board
Jim Watson – Columbus Planning & Zoning Board
Bob Nelson – Former Lino Lakes Planning & Zoning Board
Nate Vojtech – Candidate for Lino Lakes City Council
Connect with Me:
Email – Jeff@AnokaCountyCommissioner.com
Website – AnokaCountyCommissioner.com
Facebook – LinoLakesMayorforAnokaCountyCommissioner
Snail Mail – Reinert for Commissioner, 6765 E. Shadow Lake Drive, Lino Lakes, MN. 55014
Candidate Profile: