The candidate for mayor participated in a forum. You can watch that forum here, or read the about candidates' backgrounds and goals below.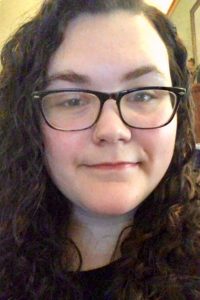 About: Ashley was raised in Lino Lakes and has spent almost every year of her life there except for the three years where she went to the University of Minnesota Duluth for college and graduated with a bachelor's degree in political science.
Important Issues:
Roads- Although the city has made progress on fixing the infra-structure there is still much more to be done.
Parks- Lino Lakes is a growing area that deserves better parks to go along with the wonderful community of people.
Public Safety- Safety should always be a top priority for everyone in the community.
Goals if Elected: Did not respond
Endorsements: Did not respond
Connect with Me:
Phone: 651-587-6250
Website: https://ashleyantus.wixsite.com/website-1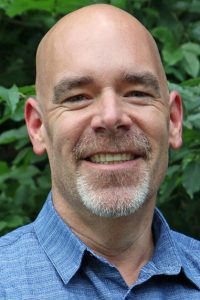 About: I was born and raised in the north end of St. Paul and have spent the past 18 years as a Lino Lakes resident and loyal community member. My wife, Kim (who is also my high school sweetheart!) and I have 3 amazing children and wonderful extended families, most of which are close by.
Professionally, I am a Project Manager at a software company. I have been in the software industry for almost 20 years in a variety of roles. I thrive on continuous learning, innovation and supporting those around me.
When my children were younger, I was fortunate to be part of shaping youth experiences by coaching youth basketball, football and lacrosse. I love the outdoors, am a passionate NFL fan, a Christian and I am on board with the craft beer craze!
I believe that city officials are elected by the residents to serve in the best interest of the residents, not their own personal agendas.
My approach to decision-making generally follows the theory of "the greatest good for the greatest number of people". I subscribe to the utilitarian notion that the morally right action is the action that produces the most good.
Important Issues:

BUSINESS DEVELOPMENT A thriving and desirable business community helps stimulate our economy, adds considerable revenue to our tax base and provides residents with conveniences and job opportunities. I want potential businesses to feel welcome and know that Lino Lakes is open for business!
FINANCES From December 2014 to December 2018, our bonded indebtedness increased from $18.75 million to nearly $24 million. A 28% increase in 4 years. Conversely, revenue has only increased by 1.1%. We will need to make up this deficit. With our current model, this would have to be accomplished through significantly increased taxes.
We need a new long-term model that includes increased tax revenues from new businesses.
PUBLIC SAFETY This department has gone through significant changes in recent years. It is time to review our current model to assess whether or not it is effective and is serving the best interests of our community.

Goals if Elected: One of my initial objectives will be to restore productive, reverent communication with our residents, our charter commission and the leadership of the neighboring cities. There is a wealth of knowledge within these groups that should be leveraged for improving the quality of our community.
I will also address the significant debt our city carries, establishing an effective strategy on how to eliminate it. I will work to ensure Lino Lakes is business-friendly by expanding our horizons and welcoming a broader range of commerce, manufacturing, etc.
Successful leadership embodies respect, integrity and transparency. The residents and city employees of Lino Lakes deserve to experience this type of leadership. Voices should be heard and diverse perspectives should be valued. I am committed to leading, listening and shifting the focus back to the residents and our partnerships within our communities.
Endorsements:
Chris Bettinger: Centennial School Board Director
Kristina Mohlin: Owner, Allure Salon & Spa, Lino Lakes
Michael Manthey: Lino Lakes City Council
Tiffany Turner Cavegn: Owner, The Kids Cooking School, Lino Lakes
Connect with Me:
Email: tonycavegn.for.mayor@gmail.com
Website: http://mayorlinolakes.com/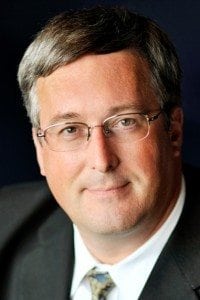 About: Pat Davern grew up in St. Paul in the Como Park area and attended Cretin High School in St. Paul.  He attended the University of Minnesota and studied Journalism/Mass Communications.  Pat joined the University of Minnesota in 1989 as an Electronic Arts Supervisor. From 1992 to 1995, he was self-employed as a Project Manager/Consultant, at which time he became Information Services Director and Production Manager for Graphics Unlimited. In 1998, he became Director of Networking Services at E&MC and then moved to Fingerhut Corporation where he was Project Manager and Catalog Support Manager. He became Director of Consulting Services for WELUNET Consulting. From 2003 to 2008 he joined the University of Minnesota Health Sciences as an Administrator.  Pat currently works as a technology consultant and also works for Metro Transit.
Pat has over 30 years experience in management and information systems. His clients include a broad selection of both public and private businesses, K-12, higher education and education technology groups including the ECSU (Educational Cooperative Service Units) in outstate Minnesota.  Pat has Novell, Microsoft and Cisco Certifications and he has successfully integrated Macintosh, Windows, Unix and Novell platforms.
Important Issues: Did not respond
Goals if Elected: Did not respond
Endorsements: Did not respond
Connect with Me: Did not respond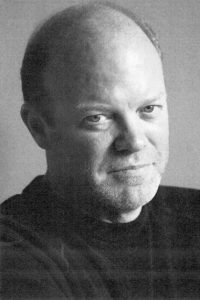 About: Rob attended Moorhead State University on a Track scholarship and through an adjoining program at NDSU began under-graduate studies in Architecture before transferring to The University of Minnesota. He's been apart of Rafferty Rafferty Tollefson Lindeke Architects since 1978 and in the summer of 2018, began working with Architecture Advantage in the roll of Senior Technician. This year, Rob and his wife Amy celebrate their 30th anniversary. They have 2 children, James and Julia and have lived in Lino Lakes Community of Pheasant Hills Preserve since 1997.
Rob's Community involvement includes:
3yrs – Youth Football – Coach/Assistant Coach
6yrs – Pheasant Hills Preserve Home Association – Secretary Treasurer/Member
3yrs – City of Lino Lakes – Charter Commission, Secretary/Member
2yrs – City of Lino Lakes – Election Judge
8yrs – City of Lino Lakes – Planning & Zoning Committee, Chair/Vice Chair/Member
1yr – CYHA Bantam Hockey – Co-Manager
10yrs – City of Lino Lakes – City Council, Acting Mayor/Member
10yrs – City of Lino Lakes – EDAC Committee, President/Vice President/Member
10yrs – VLAWMO – Member Board of Directors, Member/Secretary Treasurer
5yrs – American Legion Post 566 (S.A.L.) – Member/S.A.L. Adjutant & Membership Coordinator
2yrs – Miss Lino Lakes Ambassadors Program, Judge
1yr – Beyond the Yellow Ribbon (BTYR), Treasurer
Important Issues:
Roads – the infra-structure of the city is roughly 100 Lineal miles that needs a variety of care and upkeep annually. We have a road management program of review, that highlights the best and worst roads within Lino Lakes and creates a plan for repair. Currently, we re-invest over $600,000 towards the streets budget, which we increase annually 5%.
Parks – are a product of new neighborhoods and they come with development. As part of the approval process, Lino Lakes "Park development phase" is now at the beginning of development. As the parks age, we need to re-invest in a modern design that complies with ADA standards.
Trails – we will invest and re-invest in the upkeep and creation of new trail to bring our neighborhoods of the north and south sides to the regional park – as well as our east and west communities back into the center of the city.
Goals if Elected: Provide the Lino Lakes Community with highest standards of Public Safety and Customer Services in the most cost efficient and effective manner. I will continue to always protect our cities landscape and growth, so that changes come with quality of development over quantity of development. For life and land isn't about second chances. It's about opening our eyes and treating what we have with respect, for we gain absolutely nothing if we don't put "Assets" back for what can change in the community.
As a City, we have so much to offer our future neighborhoods and commercial development. But again, it's about respecting what we have as a City and making sure as things develop – they do so to properly allow the City to age gracefully and withstand the true test of time.
Endorsements:
Vern Reinert – former Lino Lakes Mayor
Jeff Reinert – current Lino Lakes Mayor
Dale Stoesz – Lino Lakes City Council
Dan Jones – VLAWMO Board of Directors/White Bear Lake City Council
Marty Long – VLAWMO Vice Chair of the Board of Directors/North Oaks City Council
James Lindner – VLAWMO Chair of the Board of Directors/Gem Lake City Council
Dave Roeser – former Lino Lakes City Council
Connect with Me:
Email: raffertyrob.llmayor@gmail.com
Phone: 651 982-2492