In 2022, there is one candidate on the ballot for Anoka County Commissioner District 2.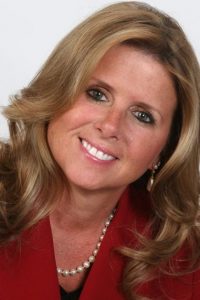 About the Candidate: Julie Braastad is a life-long Anoka County resident who calls Ham Lake her home. She is currently serving her 10th year on the Anoka County Board.  Prior to serving as a county commissioner, she served 6 years on the Ham Lake City Council, and two years as a Planning and Zoning Commissioner. Braastad is the current Vice Chair of the board and as part of her commissioner duties, Braastad Chairs the following committees: Public Safety and the Inter-Governmental & Community Relations. Braastad is the past Sr. Vice President of the Ladies Auxiliary of the VFW Post 10796 in Ham Lake and has a passionate commitment to support veterans and their causes. She was also the co-organizer of the Toys for Troops drive, has worked with Lee Carlson Center for Mental Health, and is a member of the Ham Lake Area, East Bethel & St. Francis Chambers of Commerce. Braastad and her husband Rick have two married adult daughters, and two granddaughters.  Braastad is a certified paralegal and also assisted Rick in his electrical contracting business. They have been attending Constance Free Church in Andover for approximately thirty years. Braastad is extremely involved in the community.
Important Issues:
FISCAL RESPONSIBILITY
Over the last 10 years we have kept taxes low and slashed debt. This has saved Anoka County taxpayers millions. I am committed to holding the line on property taxes which keeps more money in the pockets of our residents.
PUBLIC SAFETY
I believe public safety to be a core function of government and that we need to continue investing in it. Significant investments in equipping the deputies with body cameras, improving the forensic lab, the gun range, courtrooms and the Public Safety Data System have already occurred.
TRANSPORTATION
I have supported substantial investments in our county's roads and bridges and now I am focusing on working with MN Dot to make improvements to Hwy 65. I understand that we need to maintain safety while clearing congestion and keeping traffic moving along this corridor. I have the established relationships to work together to make this happen!
Goals if Elected: I will continue to:
Insist on a government that reflects wise budgeting and fiscal responsibility, not spending money it does not have.
Continue to invest wisely in public safety to allow for law, order and peace.
Believe that life, liberty and the pursuit of happiness are God-given rights for every individual (not privileges dispensed by government) and respect the rights of others.
Encourage individual effort and entrepreneurial success.
Protect the rights of personal property.
Insist on constitutionally limited government in both size and authority.
Insist on limited and fair taxation.
Believe in a government by, for, and of the people.
Believe that government and its leaders should live by the same rules as everyday citizens.
Keep taxes as low as possible by making sure we spend on "needs" and not "wants".
Continue to invest in public safety, roads & bridges, and our Veterans.
Work hard to "Keep Anoka County Great!"
Endorsements:
MetroNorth Chamber of Commerce
Michelle Benson, MN Senator
Cal Bahr, MN Representative
Peggy Scott, MN Representative
Scott Schulte, Chair of the Anoka County Board
Matt Look, Anoka County Board
Robyn West, Anoka County Board
Sheri Bukkila, Mayor Andover City Council
Brian Kirkham, Mayor Ham Lake City Council
Jim Doyle, Ham Lake City Council
Connect with Me:
Telephone: 763-238-2355
Email: JulieBraastad@gmail.com
Facebook: Julie Braastad Anoka County Commissioner