In 2022, voters will elect a County Commissioner for District 3. The candidates are: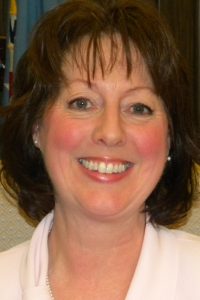 About the Candidate: Anoka County advocate for over 40 years. Nine year resident Lino Lakes.
Married 35 years-Doug, Daughter-Emily
BA Degree/Double Major including Business Administration
Employed by ISD#621-22 years.
Breast Cancer Survivor-18 years
9 Years Successful Collaboration Experience
Spring Lake Park Mayor
Anoka County Joint Law Enforcement Council and Governance Committee
Three city, two county Fire District Council-SBM
Anoka County Fire Protection Council
North Metro Telecommunications Commission and Executive Committee
Sunday school teacher, church/school volunteer
Award recipient for invaluable support to Beyond the Yellow Ribbon&the Military Order of the Purple Heart
I have a reputation/record of listening to people and giving them a VOICE! I have positive relationships with councils/town board within District 3. As Mayor, I listened to constituents; led without dictating, mandating, or bullying. I worked WITH residents and Anoka County. WITH City, County, State and Federal agencies, I brought in over $55 million dollars of re-development to Anoka County.
I always treat people with respect. I would NEVER destroy a successful 30 year fire district. As published in the Quad Community Press, Lino Lakes taxpayers, businesses and non-profits could see increased fire insurance rates for the next five years.
I am not a career politician. I am a public servant.
Important Issues:
Infrastructure:  Hwy 65 is first! Our families demand the completion of local trails, better roads and transportation. Great transportation brings fantastic business and employment which creates a more diverse tax base.
Public Safety:  I will use my positive relationships with law enforcement and fire to ensure they have the support they need to keep us safe and our community strong. It is imperative that we replace our jail to aide law enforcement in their fight against crime.
Voice of Voters: I have experience identifying needs and initiating plans in partnership with County and State officials, residents, and business owners. I did this through collaborating in innovative ways, building partnerships, bringing city, county, and state interests together, to work toward a common goal. I did this because I listened to the community. I will fight to ensure tax dollars and services are used ethically and wisely.
Goals if Elected: The Anoka County Board has dramatically cut our debt. We can keep debt low by innovative new ways of doing things and still retaining services our taxpayers deserve. As Mayor, I kept taxes low with a 5.7% overall decrease during my tenure. Through cooperation with multiple government agencies, I restored roads, parks and trails, increased businesses and employment, and improved services.
I would support keeping taxes low and continuing essential services. In order to obtain balance, I believe businesses must thrive. One of the biggest issues today is attracting and retaining employees. Introducing the workforce center to engage the employers with the jobseekers encourages success for the county as well as business. I have a reputation of successfully collaborating with state, county, and city officials, residents, and businesses in a positive way.
As YOUR Commissioner, I pledge to continue to hear your concerns.
Vote Cindy Hansen to have a VOICE!
Endorsements:
IBEW – International Brotherhood of Electrical Workers
Connect with Me:
Email: cindyhansen.dist3@gmail.com
Cell: 763-482-2834
Facebook: Cindy Hansen for Anoka County Commissioner
Candidate Interview:
Did not participate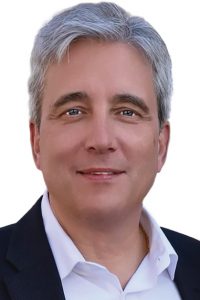 About the Candidate: If you live in the township of Linwood, or the cities of Columbus, Lino Lakes, Circle Pines, Centerville, Lexington, or the east side of Blaine, I am your Anoka County Commissioner running for my third term in office. Prior to serving as aCounty Commissioner, I serviced on the Lino Lakes City Council for 10 years, followed by serving 10 years as Mayor of Lino Lakes, and served on many boards and committees.
I've been married 33 years and raised three amazing daughters. I've lived in Lino Lakes for over 40 years and am a graduate from the Centennial school system. I support public safety, common sense affordable solutions and policies that preserve our quality of life.
I have also been a business owner for over 35 years. My current business is a biotech company called MNPHARM, where we produce recombinant human proteins for medical research. I believe my experience as a business owner combined with the time that I have spent in public office provides me with the right perspective to make good decisions.
Important Issues: Since I've been on the Anoka County Board, we have tackled COVID while supporting businesses, funded the Hwy 10 reconstruction and now working to reconstruct Hwy 65, dedicated and allocated millions of dollars to the expansion of broadband into the rural areas of Anoka County and much more while keeping taxes in check.
Since I have been on the county board, Anoka County has delivered a zero increase in the amount of tax dollars levied. The Certified Levy for 2020, 2021, and 2022 were the same at $141,927,676. Since government usually grows by 4% to 6% a year, and considering today's inflation rate, we are very happy to deliver this result.
We have not had a final vote yet on our budget for 2023, but it looks like we will be delivering a zero increase for 2023 as well.
Goals if Elected: Accomplishments in government are done by working well with others. My first goal is to continue to develop a good working relationship with my fellow board members. Nothing is accomplished by yourself, so forming a good team mentality to tackle the tough issues is necessary to make good decisions and deliver a good result.
Many challenges and big decisions await us after this election. We need to address the need to improve our jail capacity, mental health issuesare on the rise, work force vacancies continue to be an issue andinflation has impacted everyone, including what we pay at the county.
My goal when re-elected, is to use my years of management experience as a business owner, and my experience as an elected official, to work for, and represent residents in the cities and township in my district to the best of my ability.
Endorsements:
Metro North Chamber of Commerce
Scott Schulte – Anoka County Board Chair
Matt Look – Anoka County Commissioner
Roger Chamberlain – MN Senator
Linda Runbeck – Former MN House Rep
Don Raleigh – MN House Rep
Elliot Engen – MN House Rep Candidate
Tom Kreisler – Centennial School Board
Craig Johnson – Centennial School Board Candidate
Gloria Murphy – Centennial School Board Candidate
Karen Lodico – Former Centennial School Board Member
Jesse Preiner – Mayor of Columbus
Dave Povolny – Former Mayor of Columbus
Jim Watson – Columbus P&Z
Bill Krebs – Former Columbus City Council
Tom Weidt – Mayor of Hugo
Rob Rafferty – Mayor of Lino Lakes
Vern Reinert – Former Mayor of Lino Lakes
Jeff Karlson – Former Lino Lakes City Administrator
Dale Stoesz – Lino Lakes City Council Member
Mike Ruhland – Lino Lake City Council Member
Chris Lyden – Lino Lakes City Council Member
Jeff O'Donnell – Former Lino Lakes City Council Member
Dan Stoltz – Former Lino Lakes & Circle Pines City Council Member
Nate Vochetch – Lino Lakes P&Z
Michael Root – Lino Lakes P&Z
Neil Evenson – Lino Lakes P&Z
Bob Nelson – Former Lino Lakes P&Z
Mike Murphy – Mayor of Lexington
Tim Sanders – Mayor of Blaine
Jeff Paar – Former Mayor of Centerville
Tom Wilharber – Former Mayor of Centerville
Russ Koski – Centerville Council Member
Steve King – Centerville Council Member
Matt Montain – Former Centerville Council Member
SPAAR, St Paul Area Association of Realtors
My Mom
Connect with Me:
Web: www.JeffReinert.com
Email: Jeff@JeffReinert.com
Facebook: Jeff Reinert Anoka County Commissioner
Snail Mail: Re-Elect Commissioner Reinert, 6765 E. Shadow Lk Dr, Lino Lakes, MN. 55014
Candidate Interview: