In 2022, voters will elect a County Commissioner for District 6. The candidates are: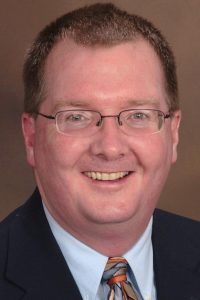 About the Candidate: Hi, I'm Dave Clark, and I'm running for Anoka County Commissioner. My wife and I moved to Blaine in 1991. All four of our children went to public schools and graduated from Blaine High School. I have a BS from Mankato State University and an MBA from the University of St. Thomas.
I had the privilege of serving on the Blaine City Council from 1999-2019. During this time the city grew by approximately 40%. This kind of growth cannot occur or be sustained unless the Council is doing the right things. My tenure was marked by successes in improving highway 65, marquee retail and residential developments, and major transportation system improvements. More examples are available on my website, daveclarkforcommissioner.com.
My career has been in the private sector. I have been with my current employer for over 22 years. I also owned and operated a small business for 6 years. In all, I have over 30 years of private sector experience, mostly in management positions.
My combination of education, private sector management experience, and local government experience are outstanding qualification we need on the Anoka County Board of Commissioners.
Important Issues:
Improve Highway 65.  While on the City Council we made several improvements to highway 65, and I will continue that work to improve transportation in Anoka County as your next County Commissioner. I have done a lot of work on our transportation network over the years. There is more information on this via my website, daveclarkforcommissioner.com.
Business growth and retention. I have been and will continue to be committed to creating a business-friendly climate in Anoka County. This includes continuing the work on broadband accessibility to support business and remote work, attracting, and retaining employers, and fostering a skilled workforce.
Taxes and spending. As an advocate for the taxpayers, I have been a consistent voice for controlling spending and taxes. I am proud of how we successfully navigated the "Great Recession" (2008), and the years of recovery that followed. This will always be a priority for me.
Goals if Elected:
Plan for the future. As Anoka County continues to grow, we need to ensure adequate services, resources, and infrastructure are put in to support this growth, now and well into the future
Public Safety. People need to feel safe in our community, and law enforcement professionals need to know their elected officials have their backs. Resources, training, and upholding of professional standards are critical elements to making this happen. First responders, mental health specialists, and other service providers also need this kind of support.
Uphold Anoka County as a great community. Spring Lake Park and Blaine are amazing communities. Both are known for the friendly people, quality neighborhoods, trails, parks, athletic facilities, and business opportunities. I am committed to being an advocate for both cities.
Endorsements:
Co-Endorsed by North Metro Chamber
Retiring Anoka County Commissioner Robyn West

Connect with Me:
Cell: 612-940-5207
Email: daveclark4cc@gmail.com
Website: daveclarkforcommissioner.com
Facebook: Dave Clark for Anoka County Commissioner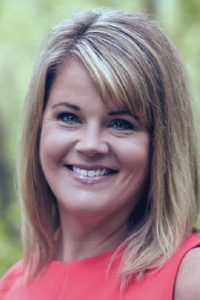 About the Candidate: My husband Nate and I moved to Blaine a little over 18 years ago. We have a daughter in college, and our son is a freshman at SLPHS.
Since moving to Blaine, I've been a dedicated volunteer to Anoka County non-profits and schools. For over 10 years I've led a successful, growing non-profit, Stepping Stone Emergency Housing, increasing their annual budget 10-fold during my time there. I handed in my resignation three months prior to my last day, July 29, leaving the organization, healthy and financially stable, to focus on winning this election. In addition, I am half way through my second term as a Blaine City Council member.
Blaine is the 10th largest city in the state, the largest city in Anoka County, and since 2013, has added $5.75B in value to the overall growth of Anoka County. Spring Lake Park is a small but mighty city that excels in supporting the needs of its residents, businesses, and the local school district.
When elected to the County Board, you will have my full attention. My job will be serving you and all of Anoka County because that's how important this work is to me and should be to you.
Important Issues:
1. Continue momentum in efforts to secure full funding for TH65, as well as mitigate all County roads within Blaine/SLP, making our roads safer.
2. Bring transparency to the County Board through accessibility measures, including:
Allowing the public to attend
Providing an opportunity for public comment
Using technology to live-stream and record all meetings
Removing barriers so that all who wish to participate have the ability to participate
3. Partner with municipalities in their workforce and economic development efforts through the reprioritization of AC/RED. This includes attracting new and retaining current businesses and supporting the CareerForce in developing programs provided to residents who need them. Additionally, continuing to work with Helios to create compensation policies and practices in order to recruit, hire, and retain quality County employees.
Goals if Elected:
1. Secure fund TH65
To date, I've taken an active role in securing funding for 65 and have no plans on stopping. I've testified in numerous legislative committee hearings, spoken on the steps of the Capital, met with the Chair of the House Transportation Committee and the State's Interim Transportation Commissioner. Through these efforts, shovels are planned to be in the ground by the end of 2023.
2. Provide safe communities through prudent investments
It's been my privilege to fully support our Blaine's Police Department and SBM Fire Department. I plan to carry that support to and spread it throughout the County.
3. Make fiscally responsible decisions while maintaining quality services
We can support and welcome businesses, keeping this area growing and prosperous while closely watching tax dollars and respecting tax payers, while maintaining quality services. I've taken great pride in working with my colleagues to negotiate and pass a responsible budget to support growth.
Endorsements: None listed.
Connect with Me:
Web: JeppsonForCommissioner.com
Phone: 763-354-4709
Email: TeamJeppson@gmail.com
Facebook: Jeppson for Anoka County Commissioner
Candidate Interview: