In 2022, these are the candidates are running in a special election to fill a two-year term on Blaine City Council: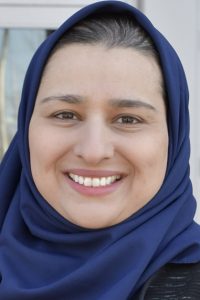 About the Candidate: I am a proud resident of Blaine and a candidate for Blaine City Council, Ward 1. I have spent the past seven years serving on the Blaine Charter Commission. My husband and I settled in Blaine 17 years ago and we have three children, ages 11, 6, and 2.
I am the daughter of immigrants who came to the United States in the late 1960s. My family settled in rural Iowa and I moved to Minnesota to attend St. Catherine University in St. Paul. I earned my Juris Doctor from Mitchell Hamline School of Law.
I am committed to service and community. In addition to being a Blaine Charter Commissioner for 7 years, I served on the Minnesota Judicial Branch Committee for Equality and Justice, St. Paul Human Rights and Equal Economic Opportunity Commission, Minnesota Council of Nonprofits Board of Directors, and the Alumni Board of Mitchell Hamline School of Law.
As a nonprofit leader, I have spent my entire career empowering communities to learn, grow and succeed together. I am committed to building a safe and inclusive Blaine where everyone is treated with the respect and dignity they deserve.
Important Issues: As your next councilwoman, I will focus on:
Smart fiscal management of your tax dollars
A safe community for our kids, including dealing with bullying, mental health, and suicide
Improved roads and infrastructure, including getting the Highway 65 project funded and completed
A new Northtown property that gives residents a voice
Responsible growth and ensuring that the families and businesses in Ward 1 have the support and resources they need to stay, and thrive, in Blaine.
With my 15 years of community service and nonprofit leadership experience, 7 years on the Blaine Charter Commission, law degree, and people-centered approach, I am confident we can create a city where everyone thrives and succeeds. Together, we can strengthen the community that we love and build a Blaine that puts residents first.
Goals if Elected: I love living in Ward 1 because it is the heart and soul of Blaine. We have the National Sports Center, Victory Links Golf Course, Northtown Mall, beautiful parks, great businesses, an upcoming entertainment district, and so much important history. We need to think more strategically about how we can better utilize these amazing places and bring more money into Blaine, without relying heavily on taxpayer money.
My goal is to advocate for Ward 1 residents and give the community an opportunity to share their ideas and input, especially because there is so much potential for redevelopment in Ward 1.
I plan to hold town halls and actively engage with Ward 1 residents. We need to have discussions on proposed projects, funding, community safety, and promote awareness and engagement to help create a stronger community.
Endorsements:
AFSCME Council 5
IBEW 110
Minneapolis Building & Construction Trades Council
Minneapolis Regional Labor Federation, AFL-CIO
MN NOW PAC
North Central States Regional Council of Carpenters
Run For Something
St. Paul Area Association of Realtors
Teamsters Local 120
Women Winning
Connect with Me:
E-Mail: VoteSaroya@gmail.com
Website: www.VoteSaroya.com
Facebook: www.facebook.com/VoteSaroya
Instagram: www.instagram.com/VoteSaroya
Candidate Interview: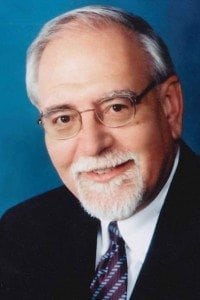 About the Candidate: I have a B.A from Mankato State University and M.P.A. (Master of Public Administration) from Kent State University. Having served as President of my Townhouse Association I began my service to Blaine leading to my 26 years of service as Ward 1 Blaine City Council. As a resident of Blaine for 38 years I currently serve of the Charter Commissioner and the Senior Advisory Committee.
My professional career culminated as Director of Finance for MN/DOT. While serving as Chair and Vice Chair of the Hwy. 35W Coalition, the planning and funding for the new lanes from Lexington Avenue to 280 was completed. These lanes are now open for traffic. My council duties also included: serving as Chair and Vice Chair of North Metro TV commission, serving as chair of the Metro Cities committee on transportation and general government, working with Mayor Ryan to achieve funding for the New Mary Ann Young Center, leading the council to provide Blaine's first dog park (Swanson Dog Park).
Important Issues:
Complete funding for Hwy 65 project
In these inflationary times to balance taxes, service and infrastructure maintenance
Continue quality police service by providing proper staffing, equipment and training.
Goals if Elected:
Meet timeline for Hwy 65 project
Successfully dealing with citizen needs
Keep Blaine as low tax, high service city
Endorsements:
MetroNorth Chamber Leadership Fund
Connect with Me:
Email: DSwanson9136@yahoo.com
Phone: 763-370-2557
Candidate Interview: