In 2022, the following candidates will be on the ballot in the general election for Blaine City Council Ward 1.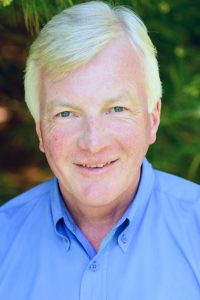 About the Candidate: I have the honor and privilege of currently serving on the City Council representing Ward 1. The Mayor and Council unanimously appointed me in May,from a field of seven applicants, to fill a vacancy. I have been a Blaine resident for 18 years and am a 42 year resident of Anoka County. I own and operate a Blaine business, just hit the 29th year, and proudly share a committed investment into many aspects of community service. A summary follows:
Past President of the SBM Fire Department
Founding member of the Blaine Public Safety Association
Founding member of the Blaine Yellow Ribbon Committee
Founding member of the Panther Foundation
Past Chair of the MetroNorth Chamber of Commerce
Served six years on the Blaine Park Board
Co-founder of the Blaine Business Council
Important Issues:
The #1 Priority for Blaine and the entire area is to rebuild Hwy 65 into a safe roadway. The plans, discussions and design for a safe Hwy 65 await key funding from both the State and Federal government. Passage of the dormant State bonding bill will include investments for the start to a safe Hwy 65 rebuild with the 99th/Hwy 65 frontage road improvements. Hwy 65 will be fixed, it's no longer an 'if' or a 'how' it's a 'when'.
Redevelopment in Ward 1 at 105th and Radisson and the Northtown area are generational opportunities where resident input will be vital for success
Goals if Elected: A summary follows:
Maintain and fund our strong Police and Fire Departments
Rebuild Hwy 65 into a safe roadway
Keep our streets, sidewalks and paths repaired, repaved, plowed and safe
Keep our aging water and sewer lines repaired and operational
Maintain our older neighborhood's parks and keep playgrounds safe
Proactive redevelopment of Northtown Mall with resident input
Ensure Ward 1 residents have a strong voice and experienced advocate at City Hall
Endorsements: None listed.
Connect with Me:
Phone/text: 612/961-1811
E-mail: tomnewlandblaine@gmail.com
Facebook: Tom Newland for Blaine City Council
Candidate Interview: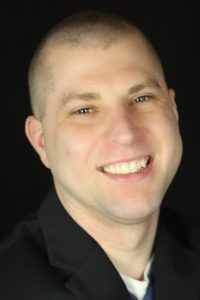 About the Candidate: All my life I have wanted to serve my country, and I was able to do that during my time in the Navy as a Nuclear Submarine Electrician. Now I want to do that by serving the town of Blaine. Whilst in the Navy I was thrown into a fast-paced environment that required me to be on high alert 24/7. This taught me how to remain calm under pressure. While I was serving I was also able to achieve my goal of earning my Masters's degree in Criminal Justice which gave me insight into the underlying issues that are so prevalent in our criminal justice system. As the military liaison between government and private contractors, I was able to save the Navy just above 20 million dollars. When I got home from service I started my career as a Risk & Quality Management Specialist. As a member of your City Council, I want to take all of these skills I have gathered from my life to bring civility and stability back to government and apply my lived experiences to provide a welcoming, safe, and prosperous community for the city of Blaine.
Important Issues: Effective use of tax dollars: Those in office often focus on the "most popular" symptoms rather than addressing the underlying issue. I plan to change that and effectively use our citizen's tax dollars to solve problems rather than "putting a band-aid" on it.
Infrastructure Investment: Our city has been growing significantly and that is a positive thing but, we must invest in our infrastructure including: streets, sidewalks, piping, electrical, and broadband. We must ensure that we have a strong foundation to provide continued positive growth.
Bringing Jobs to Blaine: Not only must we ensure that jobs are brought to Blaine, we need to make sure that these are jobs sustainable over time. We must have a plan for tracking and repairing all corners of this city to make certain no area is left behind.

Goals if Elected: Investing in union workers will not only bring jobs to Blaine but these workers have great pride in their work and that craftsmanship will be reflected throughout the entire city. This investment will also provide for a reduction in crime making our community safer.
I want to build a Veterans Affairs satellite office to provide health care that is needed but also provides mental health care that would help our homeless veteran population. Additionally, I wish to invest in a Veterans Service Office to assist in transitioning our service members from military to civilian life.
Walking throughout Blaine I have noticed a severe lack of pedestrian infrastructure which puts the people at unnecessary risk of directly interacting with motorized traffic. I wish to invest in sidewalks, bike paths, or walking paths to not only make our city safer but more accessible.
Endorsements:
Minneapolis Building and Construction Trades Council
Teamsters Local 120
Roofers & Waterproofers Local 96
IBEW Local 110
Connect with Me:
Email: scottforblaine@gmail.com
Website: https://scottforblaine.com/
Facebook: Scott for Blaine

Candidate Interview: