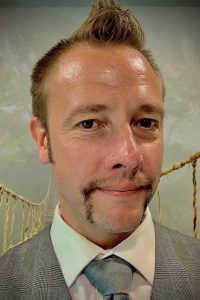 Candidate Interview:

About the Candidate: Did not respond
Important Issues: Did not respond
Goals if Elected: Did not respond
Endorsements: Did not respond
Connect with Me: Did not respond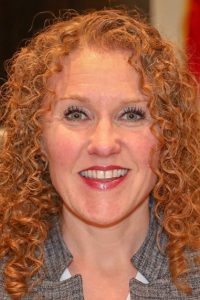 About the Candidate: It has been my honor to serve the great residents of Blaine as your Ward 2 Councilmember for the last 4 years.  My husband, kids and our small herd of rescue animals have been Blaine residents for the last 23 years and lifelong residents of Anoka County.  I, along with my family have owned/operated a business in the North Metro for the last 41 years.  I take great pride in being an active and engaged member of this amazing community.
My current and past community engagement is as follows:
Blaine Economic Development Authority Commissioner
Met Council Transportation Advisory Board (alternate)
MnDOT Public Advisory Council
North TH65 Coalition Member
Blaine Senior Advisory Council
Anoka County Fire Protection Board (alternate)
Fogerty Arena Board of Directors
Blaine/Ham Lake Rotary
SLP Lions Scholarship Foundation President
Former Chair and Boardmember MetroNorth Chamber of Commerce
Young Professionals of Minnesota Founding Director
Important Issues:
Let's all say it together, " Highway 65".  We have made tremendous progress on HWY65.  In the last two years alone we have secured nearly $25M towards funding,  In addition to the relentless pursuit of lobbying the State and Federal government for funding, we have engineering designs and a shovel ready timeline.  But there is still much work to be done to ensure the infrastructure needs of our residents are met.
Development and redevelopment.  Growth is inevitable, but it needs to be managed strategically and the process has to include resident input.
Street, trails and park maintenance.
Public safety and water/sewer infrastructure management.
Keeping people at the core of what we do and keeping the politics that plagues other cities out of our City Hall.
Goals if Elected: I believe so passionately that Blaine is the BEST place to live, work and do business.  We want our residents to be proud to live here and to find value in the services that the City of Blaine provides.
My goals, if given the privilege to continue to serve:
Continue advocating to bring your State and Federal tax dollars back to the City of Blaine and get the funding we need to upgrade our outdated infrastructure.
Ensure Blaine PD and SBM Fire have every tool they need to continue to serve our growing community.
Be accessible and responsive to residents; we want/need residents to be engaged!
Continue to prioritize development through strategic planning and vision. Bring resident desired amenities to Blaine and grow our business community.
Prioritize the City's Pavement Management Program; including trails.
Street/traffic safety.  We have to keep our roads safe and traffic where it belongs.
Endorsements: None listed.
Connect with Me:
Facebook: Jess Robertson for Blaine City Council
Email: votejessrobertson@gmail.com
Website: votejessrobertson.com
Candidate Interview: