In 2022, these are the candidates running for Blaine City Council in Ward 3: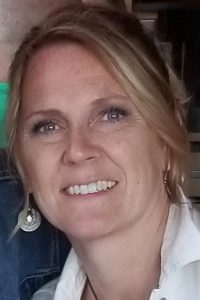 About the Candidate: I was born and raised in southwestern MN, until I went to Chiropractic school in St. Louis, MO.  I spent two years post college practicing with my uncle, in Florida for 2 years and then moved back to my home state.  I am 55 years old and have been practicing for almost 32 years.  I opened my Chiropractic clinic 22 years ago, in the strip mall right next to North Metro TV.  I have been married to my husband (Javano Munnings) for 6 years and have three handsome boys from a previous marriage.  Parker is 19 and just graduated from high school, Evan is 16 and Spencer is 13.  I love to play volleyball, read, spend time with friends and travel.
Important Issues: I think that some of the important issues in the Blaine area, is how fast it is developing.  65 is overwhelmed with traffic and is siphoning off to University and Radisson, making those roads busier than ever.  We need to develop some sort of downtown, where we could incentivize high end restaurants, grocery stores and shops to the area. Also have a conversation about a city community center.  The important issue there is, how do we do that without significantly raising our taxes, but still meeting the needs of the residents.
Goals if Elected:
 To actively dive into learning all nuances to being a great City Council member and to have important conversations about how to slow down the growth and develop a downtown area.
 To develop great relationships with all city residents, so that they feel heard and valued.
Endorsements: None listed
Connect with Me:
Phone: 763-413-1085
Facebook: www.facebook.com/FlemingforBlaine
Email: FlemingForBlaineCC@gmail.com
Candidate Interview: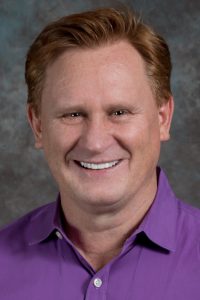 About the Candidate: I'm a 31-year resident of Blaine and I love this city. That's why I'm running for Blaine City Council, Ward 3. I have served 14 years on the Planning Commission and 12 years on the Charter Commission. I was a chaplain for the SBM Fire Department and Blaine Police Department for 5 years. I know the city's strengths and the amazing opportunities that lie ahead.
I am married to my college sweetheart of 37 years. We have two adult married children and two perfect grandchildren.
I serve as the pastor at Hope Church (since 2000) in Blaine. I have owned a for-profit businessin Blaine, and I am the Founder and volunteer CEO of one of the largest food shelves in Minnesota– located in Blaine (Hope for the Community). Hope for the Community has 4 locations and is opening another 5 locations in the next 12 months. At the HFTC location in Blaine, we serve 2800 citizens 32,000lbs of groceries each week. I care about people in need.
I possess an A.A.S degree in Marketing, an A.A. degree in Liberal Arts, a B.S. degree in Management, an M.A. degree in Leadership and a Doctor of Ministry degree (organizational systems focus).

Important Issues:
Highway 65: While many things have changed in our city in the 31 years I have lived here, one thing remains the same-Highway 65.  Many of our intersections and the general two lane construction are not practical or safe anymore. Some estimates predict that it will take $160 million to redevelop 65 in a strategic and safe way.  I believe the city can benefit from my expertise as an entrepreneur and as a resourcing specialist to get Highway 65 fixed!
Innovative Economic Development:We need development that will enhance the totality of our city's culture and the quality of life of the citizens.  We are at the place in our "city's build out" where we can be more selective and creative in our future development.
Connected Community: As we grow larger as a city we need to stay connected and more informed. We can grow larger and still "feel smaller"!
Goals if Elected: Blaine's future hinges on the city getting the resources needed for the redevelopment of Highway 65.  The state has a $9 billion projected surplus and it will be competitive for cities vying for these resources.
I get tired of other cities getting more resources and attention from their county and from their state officials. It's our time Blaine!  I started a business with $0 in the bank.  I was able to lead the development of 3 new churches with $0 in the check book. I was able to start 4 food shelves with $0 in our bank account- I start things by getting resources.
The goal is to utilize my skill set working alongside city leadership to leverage and lobby for Blaine's best interests.
With Highway 65 fixed we can be more innovative and selective in our development and we can keep Blaine connected.
It's our time!
Endorsements: None listed.
Connect with Me:
Website: https://goracke4blaine.com
Facebook: https://www.facebook.com/AlGorackeforBlaine
Email: goracke4blaine@gmail.com
Candidate Interview: