In 2022, voters will elect three school board members in the Centennial School District in the regular election. The candidates are: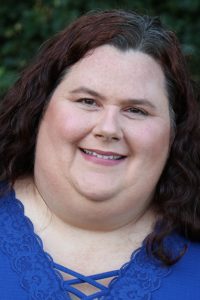 About the Candidate: I am a Centennial parent who lives in Circle Pines with my husband, Mike, and my two children.  My oldest child, Jillian, is 12 and attends Centennial Middle School.  My youngest child, Emma, is 3 and will be attending Golden Lake Elementary School in a couple of years.  We moved to Minnesota four years ago, when my job took us on a journey far from my home state of California.  I love living here and I am always awed by the beauty I can find by just stepping out my front door.
I am also a Systems Software Engineer, which means that I make a lot of decisions about what a user needs in their Software to use a System that performs a job for them.  I've designed Systems Software for Radars, Military vehicles, and Cardiac devices and systems used in heart procedures.  I have always worked amongst a diverse team of engineers and have led them effectively on design teams.
As a lifelong learner, our children's education is of top importance to me. I recognize we are in a critical time to make changes to help our kids succeed in a new and ever changing landscape of obstacles.
Important Issues: Our Centennial schools are in crisis right now in the areas of Safety, Equity, and Honesty in Education.  Safe environments do not exist in a vacuum, they are created from a culture of support and acceptance at all levels.  When everyone knows they belong and that the environment that they learn and work in is supportive of them, the environment becomes a safer one.  When everyone is given the same tools and resources without regard to where they are emotionally, physically, financially, and socially, inequity is inevitable.  Individuals have differing needs for learning and growing and they need to be honored in order to create equity in our schools.  Educating our children honestly, empowers them to think critically and analyze the world around them.  Honesty in education means trusting our educators to provide an age appropriate curriculum that tackles increasingly complex issues as our children are ready for them.
Goals if Elected:I want to support and guide our students, teachers, and staff in building a community culture where every child learning and every adult working in our school district feels safe, included, supported, and impassioned to learn and grow with brave curiosity no matter their cultural or racial background, gender, sexuality, economic class, physical ability, or mental ability.  Along with this vision, I want to lead with transparency and collaboration with the parents of Centennial School District in a way that we have not experienced in years.  The School Board needs to rebuild trust with the community by having hard conversations and making positive changes that meet the needs of our students.  I also want to bring more respect and dignity to our teachers, paras, and school staff.  Teachers and Paras will be consulted and listened to.  Those working in our schools will be given a fob to access their workplace.
Endorsements: None listed.
Connect with Me:
Web: lauragannon4isd12.com
Facebook: Laura Gannon for ISD12 School Board
Email: lauragannon4isd12@gmail.com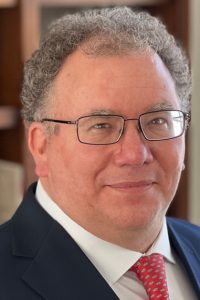 About the Candidate: I have lived in Blaine with my wife Bridget for 20 years.  Our son Carl is a graduate of Centennial Schools, and our son Michael is starting his Senior year.   I currently serve on the Centennial School Board as Treasurer, and I also serve on the school board for Intermediate School District 916.  I am the past President of the Centennial High School Baseball Boosters, past Board Member, Centennial High School Football Boosters, past Travel Director and League Representative, Centennial Baseball League, and am a former Little League All-Star Coach.  I have worked in public relations and communications for over twenty years and prior to that was the Producer of TechnoPolitics, a national PBS television program.  In my younger, much fitter days, I served as a Sergeant in the Army Reserve and National Guard.
Important Issues: The most important issue facing our schools is to make up for the learning loss our children have experienced.  Nationwide, math and reading scores are way down since the pandemic began.  Despite valiant efforts by our teachers, in a very difficult situation, we've seen similar declines in Centennial.  We need to get all our students back on track and caught up to where they should be.  To do this we need to put our focus on academics and not activism.  Let's keep politics out of the classroom and focus on learning.  Let's let teachers teach and not burden them with more mandates.
We also need to work to limit class sizes and provide more mental health supports for students in crisis.
Goals if Elected: My goal as a school board member is to ensure that ALL students are learning, achieving, and growing. Achievement means different things to different students.  So, whether it's an AP student getting accepted to an Ivy League school, a Tech Ed student getting certified in the trades, or a student from the Alternative Learning Center turning things around and graduating on time, we need to make sure that we are giving our kids every opportunity to succeed.
Endorsements:
Anoka County Commissioners Jeff Reinert and Robyn West
Mayors Tim Sanders of Blaine and Mike Murphy of Lexington
Lino Lakes City Council members Chris Lyden, Michael Ruhland and Dale Stoez
Blaine City Council member Chris Massoglia
Centennial School Board Members Suzy Guthmueller and Chris Bettinger
State Representatives Nolan West and Donald Raleigh
Former State Representative Linda Runbeck
State Senator Roger Chamberlain
Connect with Me:
Facebook: Tom Knisely School Board
Email: KniselyForSchoolBoard@gmail.com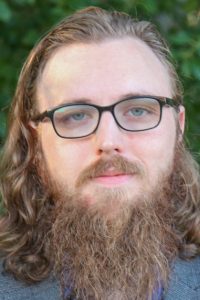 About the Candidate: I am a public school music teacher as well as a husband and a father. I am also the treasurer for a small business, a private lesson teacher, and an active musician throughout the Twin Cities. I have been a public school teacher for five years and have always had an interest in both education and public service. As a music teacher I have not only been responsible for my regular teaching duties, but also for managing a budget, grant writing, curriculum development, community outreach, event planning, and inter school collaboration.
I grew up in Andover and moved to Circle Pines in early 2020 while my partner was seven months pregnant with our first child. There are so many wonderful things I love about this side of Anoka County. The fantastic parks I play with my son in, the natural beauty of the lakes and wetlands, and the fantastic local restaurants are all reasons why I love this community. Even though I am new to this community, I see a lot of good things I can offer to Centennial Schools, and I am excited for the opportunity to earn that chance to do what I can for this community.
Important Issues: My main concerns for Centennial Schools are for the learning environment we are creating as a community. I would like to be part of a School Board that fosters a community in our schools that makes each and every student feel safe, welcome, and validated, makes teachers and support staff feel supported, respected, and valued, and makes parents and community members feel heard and understood. That is why my platform focuses on safety, equity, and honesty. Safety to ensure that all students have a secure and supportive classroom. Equity to ensure that we are doing everything we can to help every student succeed. And honesty to ensure that a culture of transparency and respect is maintained between the students, the teachers, and the community.
Goals if Elected: As a school board member I would like to increase access to mental health and general emotional support for students and staff, as well as include more Social-Emotional Learning strategies in the curriculum to help students gain better social skills and more emotional intelligence. I would like to address the achievement gap in our schools through equity programs. I would also like to add focus to College AND Career Readiness to better prepare students for their life post-graduation. I will of course advocate for better and more fair funding from the state as a member of this community. Lastly, I would also like to foster a culture of honesty and transparency with the schools and the community, so that we can all feel that we are working together towards a common goal of achievement and safety for all of our students.
Endorsements: None listed.
Connect with Me:
Facebook: Andrew Meyer for Centennial School Board
Email: AndrewMeyer4SchoolBoard@Gmail.com
Website: AndrewMeyer4isd12.com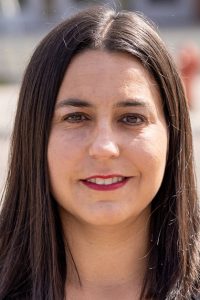 About the Candidate: Hello, my name is Gloria Murphy, and I am running for ISD 12 Centennial School District, serving the communities of Blaine, Centerville, Circle Pines, Lexington, and Lino Lakes.
I learned the importance of hard work growing up in a single-parent household in Mankato, MN. My hard-working resilient Mother taught my sister and me that our future is unlimited if you stay focused in school, set goals, and work day and night to obtain them. My Mother also taught us the importance of family values coming from a family with eleven brothers and sisters.
I graduated from Mankato West High School, attended Southwest State University, and I have an A.S. in Marketing Management and a B.A.S. in Business Management. For the last 14 years, I have worked in the medical technology field, and I am also a licensed Realtor. My husband and I also own a shipping and printing company based out of Forest Lake. I know the importance of serving the community. I am a current City of Lexington Park Board and Planning and Zoning Commissioner. My husband Mike, my daughter Eleanor, and I have lived in Lexington since 2013.
Important Issues:
1.    Parental Rights / Transparency – I want to give parents a voice on what goes on in the schools to ensure their kids' education needs are addressed. Transparency and accountability are critical to building trust with parents and teachers.
2.    Promoting Academic Excellence – Academic Excellence is what we need to strive for; this will increase graduation rates and proficiency ratings.
3.    Safe and Secure Schools – No parent should be worried about their children's safety while at school. Likewise, no child should worry about their safety while at school.
Goals if Elected: My goal is to ensure we continue to invest in programs and practices that are proven to deliver improved academic outcomes. We will be united to teach the academics the children are sent here to learn.
The school board must be fiscally responsible by balancing the budget. I am committed to ensuring that our tax dollars are focused on our students first.
In addition, parents and our community deserves honest transparency about what occurs in our schools.
Endorsements: None listed.
Connect with Me:
Phone: 651-212-5120
Email: info@gloriaforsb.com
Website: www.gloriaforsb.com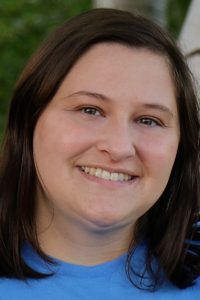 About the Candidate: My name is Jessica Schwinn. I graduated through the Centennial School District in 2009. I've lived in Centerville, Minnesota since 1995. I've been in education in public schools since 2013. I'm a licensed teacher who is currently tutoring students grades K-12. I believe I have a unique perspective on the school district, the state of education, the treatment of teachers, and changing demographics of the community. Through all my years in the community and in the district (as a student and educator), I have built strong and lasting relationships with teachers, support staff, students, families, and community members.
Important Issues: Some of the most important issues in our district involve safety, equity, and honesty in education. Parents and community members deserve to send their children to schools in which students feel safe in every sense of the word. I want all students, no matter their race, gender, sexuality, socioeconomic status, and/or disability, to feel welcome and get a quality education. All students deserve access to diverse books, honest history, and NGSS science standards.
Goals if Elected: I would like to see action taken to make the district a more inclusive and equitable place for staff and students. Staff and students need more resources and education on equity, inclusion, and social emotional learning. Staff and students need more access to mental health resources, including on site social workers and mental health professionals. I would like to see student input more actively included in school board decisions. Communication from all levels of the district should be made more transparent and open to keep a good working relationship with all families and community members. Teachers, paras, custodians, and food service workers deserve to be respected as the professionals they are and their concerns deserve to be acknowledged and resolved.
Endorsements: None listed.
Connect with Me:
Web: www.jessicaschwinn4isd12.com
Email: jessicaschwinn4isd12@gmail.com