In 2022, one candidate is running for Centerville mayor.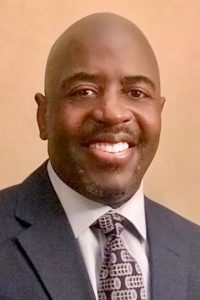 About the Candidate: My Name is D. Love and I'm running for re-election into the office of Mayor for the City of Centerville.
My wife Susan and I are 21-year residents of the city.  We raised our three children, Oliva, Payton and D.J. here.   I've served on the City Council for 14 years, the last 3 as Mayor.  Prior to my service on City Council, I served on the Planning and Zoning Commission.  I've also served our community as a Sunday School teacher and a coach for many years.  I've represented our city throughout the State and Country as I've served on the League of MN Cities Insurance Trust Board as well as the League of MN Cities Executive Board.  This past year I served as League of MN Cities President.
I graduated from Winona State University with a Paralegal Bachelor's Degree.  I've worked for State Farm Insurance for 30 years and I possess a deep faith which guides me in my thoughts and decisions.
Building up our youth is very important to me.  I believe being a good neighbor is critical for each member of our community.  I'm grateful for the opportunity to serve.
Important Issues: One important issue we have focused on is economic development.   Our city is largely funded by residential property taxes.  With the rising cost of goods and services, it's imperative we work to diversify our tax base to provide relief to our citizens.  While doing so, we also have an opportunity to provide amenities which our citizens enjoy living in close proximity to.
The next issue of focus is Public Safety.  This represents the largest portion of our budget.  We have an extremely high quality of service which our citizens deserve and expect.  We have combined with neighboring communities in an effort to control cost and will continue to study our model to determine what's best for our citizens.
The final issue I will address is infrastructure.  We have done a really good job of planning and saving to bring and keep our streets and utilities up to date.
Goals if Elected: My goal remains to represent the citizens of Centerville in the best way possible.  I want to work with my fellow City Council members to grow our city in a way which makes it a destination of choice for new citizens and businesses alike.  I want our community to be known as open, caring and inviting.  We will strive to continue to provide amenities and recreation for our citizens.  Our Public Safety will be the best in the area allowing our citizens to feel safe in their neighborhoods.  Our leaders will remain innovative in our desire to communicate with our citizens.
Centerville has a deep tradition in the state of Minnesota and I'm proud to be a part of it as your Mayor!
Endorsements: None listed.
Connect with Me:
Email: DLove@Centervillemn.com
Phone: 651-402-7753
Twitter: @DLove007