In 2022, voters will elect two city council members in Ham Lake. The candidates are: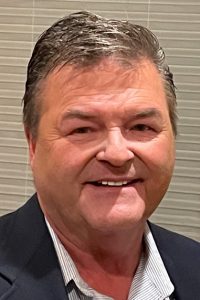 About the Candidate: Jim has lived in the Ham Lake area for 30+ years. He is married with three adult daughters who attended local schools and are now college graduates.  His two crazy dogs (Charlie and Dude) keep him busy on the home front.  Jim spent his career in the paper industry and after owning and managing a successful business for over 25 years, Jim sold still his business but remains employed full-time in the paper industry. He is enjoying the increased freedom and reduced stress that his new job allows him.
Jim was first elected to the Ham Lake city council in 2010. Prior to that, he had served on the Planning and Zoning Commission for three years. He has served on several other committees-i Road, Personnel, Audit, Met Council and the Building committee -many of which he continues to take an active role.
Important Issues: Throughout the years, Jim has not strayed from his original goals of keeping Ham Lake taxes low, keeping government small, protecting landowner rights and fighting against city sewer and water. Since starting his first term on the Ham Lake City Council, city tax rates dropped substantially and continue to decline. Jim is proud of the fact that Ham Lake has the lowest tax capacity rates and the highest median home value in Anoka County
He has been an advocate for the youth in our community as a former football and softball coach and past president of the Soderville Athletic Association. In addition, he has been an active member and former president of the Ham Lake Sportsman's Club.
Goals if Elected: Jim is committed to protecting Ham Lake's beautiful wide-open spaces and helping community members live and thrive in a fiscally responsible way. He would like to thank everyone for his opportunity to serve the community and ask for your continued support.
Endorsements: None listed.
Connect with Me: Did not respond
Candidate Interview: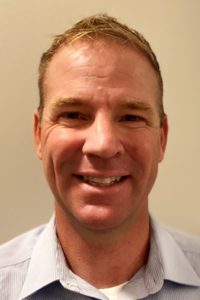 About the Candidate: Rory Green is a father, coach, volunteer, and community enthusiast. With a master's degree in Management, he works for the largest health insurance organization in the US, maximizing operational efficiency and enhancing the member experience. Rory lives in Ham Lake with his wife, three kids, and their Golden Doodle named Irish. He is a mentor for his children's soccer and softball teams, has an active role within his local church, and has a deep appreciation for relationships and bringing people together.
Important Issues: There are three key components which I possess and believe are invaluable for city government.
Altruism: I believe that I can make a positive impact in the lives of our constituents. I would be there to create change when needed, stability when proven and consistency throughout.
Sense of Duty: Doing what is in the best interest of the many rather than the sole interest of a few is what drives me and is where we will begin to see positive change. I believe that we are truly "better together".
Committed: I am committed to listening, hearing, being curious and creating realistic resolution for the betterment of the community. I am committed to the role as the role was designed, that dedication provided by time, effort and energy will build and foster ideas and approaches that are in the best interest of Ham Lake.
Goals if Elected: I would like to preserve the exceptional integrity of our great city. Along with maintaining our one acre lot minimum for residential housing and the continuation of well and septic use for all properties, I plan to work with residents to uphold the right to develop their own property as they see fit. I am passionate about our safety and our quality of life and will work diligently to prove this by improving the safety of Highway 65, enhancing our parks, and creating additional outdoor activities for our community without creating an increase in taxes. In addition to these things, I place a great value on the importance of enhancing our fire station as well as our police presence.
Endorsements: Tim Sanders, Mayor of Blaine
Connect with Me:
Email: rorygreen1980@gmail.com
Phone: 773.892.4741
Web: rorygreenmn.wixsite.com
Candidate Interview: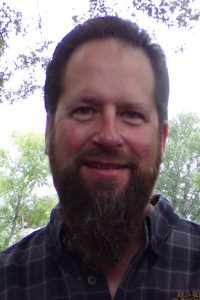 About the Candidate: Hi, I am Al Parranto, I moved to Ham Lake in 2006 from Lino Lakes. I have thoroughly enjoyed living here and raising my family here for the past 18 years. I am a small business owner in the real estate field, appraising properties and flipping homes in need of attention. I live here with my wife after raising our two daughters. When I moved here I became interested in local politics and had a strong desire to keep Ham Lake the safe, quiet, citizen oriented community that drew me here. In 2012 I was seated on the planning and zoning commission to get involved and learn how the local government system works here. I then took an active role in helping our previous mayor (Mike Van Kirk)become elected.  In 2014 I was appointed to a seat on the city council and have worked hard to represent the citizens, focusing on keeping our city taxes the lowest in the state, reducing the burden of government and increasing our personal freedoms. Working with the current council Ham Lakers have elected has been very educational  and enjoyable as all of us work together for the betterment of our community.
Important Issues: Some of the things we have accomplished in my time on the council are;
Reducing the city tax burden every year I have been on the council.
Modernizing our fire department with a new ladder truck and many other new vehicles, new jaws of life, breathing apparatus', communication devices, increasing the ability to provide critical real life training and increasing pay per call & retirement benefits.
Allowing ATV's & golf cars to travel on city roadways. Increasing garage and outbuilding size restrictions. Supporting the growth of charter schools and improving the cities credit rating.
In the summer of 2022 I was asked by the current council to fill an open seat, as they were sure I would continue to selflessly help to continue to keep Ham Lake the wonderful community most of you truly enjoy living in.
Goals if Elected: During my next term, I would like to continue our focus on controlling spending and increasing personal property rights and freedoms for the citizens of Ham Lake. I believe our low tax rates to be appealing to business development in our town. As residential real estate development has advanced well due to low taxes, it is now time to focus on commercial development. Many new commercial building have been built lately, with more coming. A grocery store would be a welcome addition. Commercial development should be approved by the council  that is consistent with the feel of Ham Lake.
I always have been and always will be a proponent of limited government. Less taxes, more freedom. I hope you're with me.
Endorsements: None listed.
Connect with Me: Did not respond
Candidate Interview:
Did not participate.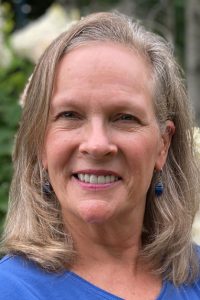 About the Candidate: Corinne Seltz has lived in Ham Lake for 18 years. A graduate of Mounds View High School, Corinne holds a Bachelor of Science and a Masters of Education degree from the University of Minnesota. Corinne and her husband raised their three children in Ham Lake, all graduates of Blaine High School. All hold college degrees. One is a clinical research coordinator; one is completing her Master'sDegree in PublicHealth and one is pursuing a career in sales and marketing.
Corinne has a background in teaching, was a small business owner, and currently manages Leadership and Development for a software company. She has taught business and marketing at Metro State University since 2010.  Corinne is active in the community as PTA volunteer and Board member, sports booster clubs, Habitat for Humanity volunteer and supporting local food shelves.Corinne is a volunteer and Board Member of the Anoka County Master Gardeners. Corinne's leadership experience in business and in the community enable her to be a strong and effective advocate for Ham Lake.
Important Issues: I am passionate about making our city a great place for our families. I am dedicated to Ham Lake, and I'll get things done on the Ham Lake City Council:
Grow our economy – Create an environment where people want to do business. Support entrepreneurs and innovative growth to increase our tax base.
Preserve Ham Lake's way of life – create a vibrant environment where people want to live, work and play.Identify and engage residents to help craft and implement a long-term vision.
Protect public safety, make our roads safer and support our local Police and Fire departments.
I would be honored to have your vote for Ham Lake City Council.If elected, I will consider each issue with an open mind, and listen to, work with and represent all citizens to make Ham Lake the best city it can be.
Goals if Elected: want to make Ham Lake a great city to live, work and play. One area I'd like to focus on is the continued development of our bike trails and walk ways. We have many wonderful parks and trails and continued development of plans to connect neighborhoods, regional and local trails would enhance the livability of our community.I will work to align park and trail development plans with available funding,as well as explore new funding sources.  I would like to see cooperation with Anoka County in the planning and development of regional bike trail facilities through Ham Lake.
Endorsements: None listed.
Connect with Me:
Web: www.seltzcitycouncil.com
Facebook: Corinne Seltz for Ham Lake City Council
Email: info@seltzcitycouncil.com
Phone: 612-615-8118
Candidate Interview: