In 2022, there is one candidate on the ballot for Ham Lake Mayor.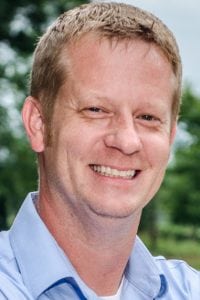 About the Candidate: My name is Brian Kirkham and I'm running for mayor of the City of Ham Lake. My wife and I grew up in Ham Lake and in 2016 we were able to move back to our hometown to raise our family. I truly enjoy spending time with my family and coaching youth sports. For the last 22 years I've been a salesman in the manufacturing world. Since moving back to Ham Lake, I have been elected to the city council and served 3.5 of my 4-year term. In May of 2022 I was appointed interim mayor.
Important Issues: Safety along Trunk Highway 65
The one thing I would love to see happen during my next term would be safety improvements long TH 65. Unfortunately, most of that is out of City hands and at the mercy of MnDOT. What we do have control over on the city level, is working through the process of expanding our service road system. This would potentially reduce the number of uncontrolled intersections along the highway, forcing TH 65 entrance at controlled stop lights. The goal would be to seek out state funding to help make these improvements and not put the burden on to our taxpayers. This would lay the groundwork for when MnDOT is ready to move their funding and plan further north on the TH 65 corridor.
Goals if Elected: The City of Ham Lake is on a great path. We're currently the lowest taxed city in the county and I'll do my best to keep it that way! We're proving that a city can provide residents the basic needs, keep the infrastructure in good shape, and equip city departments for success, all while not charging residents an arm and a leg.
I am a big believer in economic growth, and I've been working very hard behind the scenes to promote business in Ham Lake. I know some residents don't want growth, but the reality is growth is going to happen and city can't do much about it other than steer the kind of growth. I'm going to continue to promote economic development the Ham Lake way.
Endorsements: None listed.
Connect with Me:
Email: contact@electkirkham.com