In 2022, voters will elect a mayor in Lexington. The candidates are: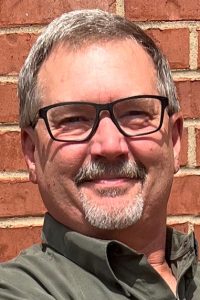 About the Candidate: I have been a resident of Lexington for 34 years.  A member of the Lexington Fire Department for 28 plus years, 12 of those as the Fire Chief and retired in 2021. The Fire department participated in several community events working with other groups and clubs.  We participated in the Easter Egg hunt working with the Circle-Lex Lions club, Santa around town picking up food for the local food shelf and ringing the bell for the Salvation Army.
I enjoy giving back to the community, so I have recently joined the Circle-Lex Lions club. I am a Sr. Principal Quality Technician for a medical device company.  I perform complaint analysis on the non-implantable cardiac surgery devices.  I am married with 3 children.  My hobbies include motorcycle rides, fishing, camping, snowmobiling, ATV side by side adventures and outdoor cooking.
Important Issues:
With the additional high-density growth in the city, I would look at ways to improve fiscal management.
Keeping public services fully funded and controlling cost at the same time.
With the continued growth in population, I would look for ways to develop diverse community involvement
Goals if Elected: I would look to foster a unified city and assist in providing needed infrastructure.  My focus is the citizens of Lexington and not to further my political career!
Endorsements: None listed
Connect with Me:
Email: gman140@msn.com
Facebook: Gary Grote
Candidate Interview: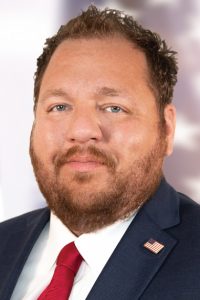 About the Candidate: Mike Murphy is the current Mayor of Lexington, Minnesota, and a former 2022 gubernatorial candidate. Mike First took office in 2016 as a city council member and later became Mayor of the city in 2019. Mike is also a long-time business owner in the printing and shipping industry. Before becoming a business owner, Mike worked in Law Enforcement, but his career was cut short due to a back injury. Mike and his wife Gloria have lived in Lexington going on ten years and have a two-year-old daughter named Eleanor.
Mike is proud of his accomplishments since serving as Mayor of Lexington. Mike has worked hard along with his fellow council members to be responsible stewards to the taxpayers of Lexington. Mike understands the importance of a balanced budget and a transparent government that is accountable to the people. Mike currently serves as the Chair of the Centennial Lakes Police Governorning Board and is proud of Lexington's low crime rates and Lexington's Fire Department. Mike looks forward to continuing to serve as Mayor and humbly asks for your vote on November 8th.
Important Issues: As we transition from the pandemic and our economy stabilizes, we must continue to watch our budget. The last thing Lexington needs are large city-level projects that the taxpayers cannot afford. Myself, the council, and city staff have worked to ensure the City's liquor store is profitable and continues to provide supplementation to the overall levy, providing relief to the taxpayers. Next, we must ensure that our fire department maintains staffing levels and continues to provide top-tier service to its residents. I am grateful for having the opportunity to appoint a new fire chief in 2022 to take our Fire Department to the next level and rebuild what was lost. Finally, public safety will always be a top issue. Having a vast understanding of law enforcement, I will continue working with our police department, ensuring Lexington is a safe and welcoming place to live.
Goals if Elected: I will continue focusing on doing what's best for Lexington in the future. This means finding a resolution to the Lexington/Blaine water system issues. First, I want our residents to have the highest quality of water possible, and they deserve it. Lexington's water is safe and always has been safe, but this doesn't mean we should settle for less. We need treated water in Lexington. Promote Lexington as a destination for business. Currently, there are several open retail locations, and I would like to see those spaces filled with vibrant restaurants and businesses that give back to the community. Finally, continue to find creative ways to lower the tax burden on our residents. I will work with the County, School Board, and our local partners to do just that. As costs continue to rise, Lexington residents should not feel the burden of a bigger government.
Endorsements: None listed.
Connect with Me:
Facebook: Mayor Mike Murphy
Twitter: @mikemurphyformn
Instagram: @mikemurphyformn
Email: Info@mikemurphyformn.com
Website: www.mikemurphyformn.com
Phone: 612-412-4887
Candidate Interview:
Did not participate