In 2022, voters will elect two city council members in Spring Lake Park. The candidates are: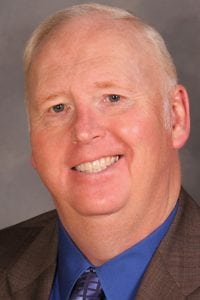 About the Candidate: I am running for re-election tothe City Council of the City of Spring Lake Park.
I was born and raised in McHenry, North Dakota. Iattended North Dakota State College of Science where I received a degree in Electronics Technology.
I have been married to my wife Kelly for 43 years.  Wehave 4 adult children, Bill (Leslie), Amy (Joe), Kerry (Ryan), and Byron. We also have 2 grandchildren.We have lived in Spring Lake Park for over 25 years, and within the bounds of ISD 16 for over 40 years.
My family and I are members of Abiding Savior Lutheran Church in Moundsview.
I'm an IT director of the Network, Automation and Print Services team at Optum.
I have served as a commissioner on the Spring Lake Park Park and Recreation Commission.I was a softball coach for 10+ years in the Spring Lake Park summer softball programand served for 5 years as a coach in the Spring Lake Park Traveling Girls Basketball program.
My wife and I are also involved with the Panther Foundation as members and volunteers.
My hobbies include fishing, hunting, reading, and spending time with my family.
Important Issues: The world has changed significantly in the last 2.5 years.  Our citizens safety and wellbeing are a top priority.  We must continue to support our police and fire departments in these trying times.
As city administration, we must continue spend our dollars wisely, especially those awarded us via the pandemic funding.
Since Spring Lake Park is almost fully developed, we are challenged with bringing in new businesses that in turn will increase our tax revenue, which means less burden on the individual homeowners.  We need to continue to make sound decisions in managing the budget so that our infrastructure is up to date and reliable, and our citizens aren't overly burdened by tax levies.
Goals if Elected: Ensure that our police and fire departments have all the tools, equipment and staff required to continue to provide top notch service to our community.
Continue to foster a strong relationship with ISD 16 by coordinating programs as well as park and field resources.  Continue to build on an already strong Park and Recreation program schedule.  Even though Spring Lake Park is small, it has wonderful parks and strong programs for allcitizens.
Take the necessary steps to both retain existing businesses and encourage new business commerce in the community.  This means making the right choices for what businesses we support.
Continue to make wise budget and taxation decisions.
Endorsements: None listed.
Connect with Me:
Email: bdelfs@slpmn.org
Facebook: Bradley J Delfs
Phone: noted on the City of Spring Lake Park's website
Candidate Interview: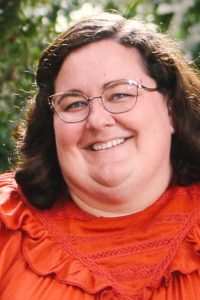 About the Candidate: My name is April Moran, and I am seeking your vote for the Spring Lake Park City Council. I am a Minnesota native; my wife and I have been a Spring Lake Park homeowner for the past 12 years. We have raised our daughter in Spring Lake Park and worked in the community, I love being a part of Spring Lake Park and think there is amazing opportunities for growth.
I am a recent graduate from Augsburg University with my master's in social work, where I learned the importance of building community.  I have a passion for civil engagement, I am new to the process which gives me fresh eyes to old problems.
Important Issues: I would like to focus on providing more support to the Spring Lake Park school district and meeting the needs of our children in the community.  I would also like to bring more inclusive opportunities into the community, supporting small businesses, and more outreach to members of the community.
Goals if Elected: My focus is on the community and what we can do to make it a place where all the residents of Spring Lake Park feel proud and connected.
Supporting Spring Lake Park Schools
Community Amenities, maintaining and improving green spaces.
More outreach programs! Examples winter jacket drive, community food boxes, blood drive, cleanup crews and so on.
Endorsements: None listed.
Connect with Me:
Facebook: April Moran for Spring Lake Park City Council
Email: voteaprilmoran@gmail.com
Candidate Interview: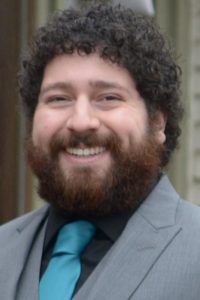 About the Candidate: Born and raised in Minnesota, I've lived in Spring Lake Park for 33yrs. My wife and I purchased my childhood home from my parents where we are currently raising our two boys.
I received my high school diploma from Spring Lake Park High School and received my Bachelor of Science in Biomedical Engineering from the University of Minnesota. I am currently a Post Market Quality Engineer at Boston Scientific.
Important Issues:
Property taxes

Supporting our Police Officers

Overall city spending

Neighborhood Safety
Goals if Elected: Help reign in unnecessary spending.
Endorsements: None listed.
Connect with Me:
Email: oneil.anthony.m@gmail.com
Candidate Interview: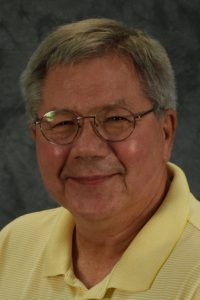 About the Candidate: Life long Resident of Spring Lake Park-Perspective !
Attended in person Council meetings for almost a Decade before elected
US Army Veteran
Dental Lab tech 40 years
Vice Chair of Ft.Spring Lake Park Beyond the Yellow Ribbon
Member of Spring Lake Park Lions Club
Member of Fridley American Legion Post # 303
Anoka County Joint Law Enforcement
Acting Mayor
Negotiations with Patrol/Sergeants
Alternate – Anoka County Fire Protection Council
Alternate – Tower Days Committee, I attend meetings as a concerned resident and volunteer my time from start to finish of Tower Days
North Metro Mayor Assn
Council Liaison to Park and Rec
Important Issues: Improving and Maintaining Infrastructure of our City via Public Works and Park and Rec
Keeping our Residents safe by having an High Quality Police Force
Goals if Elected: Keeping Taxes as low as possible and affordable for our Diverse Community
Working to Develop and Redevelop the cities Housing and Business

Endorsements:
Lisa Dircks SLP Council
Brad Delfs SLP Council
Bob Nelson Mayor of SLP
Tim Sanders Mayor of Blaine
Jerry Koch Mayor of Coon Rapids
County Commissioner Scott Schulte
County Commissioner Matt Look
County Commissioner Julie Braastad
County Commissioner Robyn West
Connect with Me:
Phone: 763-784-1936
Email: wendlingken@gmail.com
Candidate Interview: