In 2022, voters will elect a mayor in Spring Lake Park. The candidates are: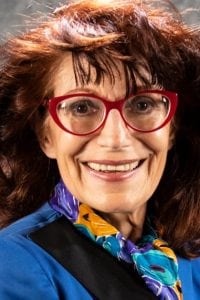 About the Candidate: Resident of SLP for 31 years. My father, 'Frenchy,' built our home in 1954. Early in life both parents installed in me the love of the United States, and the need to be respectful of all its people. Service to governments runs in my family; His Majesty King Carl XVI Gustaf of Sweden conferred his personal Gold Medal in recognition of 30 years outstanding faithful service to my father. I graduated from SLP. Attended Anoka Ramsey (elected Student Senator) U of Minnesota-U of Illinois-Act One School Chicago-Ruth Page Center for the Performing Arts-Chicago Real Estate Institute-Licensed Thoroughbred Trainer-AKC Dog Handler. Worked for 3 Chicago law firms. Organizations: 6 years SLP City Council, Coon Creek Watershed Advisory Commission, SLP School Board Liaison, North Trunk Highway 65 Corridor Coalition, Anoka County Fire Protection Council, Planning Commission Liaison, Joint Airport Zoning Board, Vice-chair Executive Committee North Metro Cable Commission. National Parks Service-Bike with Rangers, Habitat Restoration on Mississippi, Parks Program for Children. Two Bills I wrote in 2019, Broadband Bill (18-5642) Remote Access Legislature for Disabled, and The Lifetime Senior Minnesota Park Pass (SC 4311-1) were introduced at The Minnesota Legislature.
Important Issues: SLP is a fully developed bedroom community. We need to keep commercial and industrial areas intact to generate a higher tax base. SLP is run entirely in house; Police, Public Works, Zoning and Parks and Rec. are run smoothly and cost effectively.  SBM Fire is a 78-year-old fire department run smoothly with the cooperation of its three cities. This is a desirable town to live in for young families looking for the right schools for their children. We are a community of many religions and diverse cultures. My mother, Rose,  a British National, first saw our country from a troopship as it steamed into New York Harbor past The Statue of Liberty. She came here as a War bride during WWII. She became a Naturalized citizen 10 years later and taught me to have an open viewpoint and be excepting of peoples with different backgrounds from my own.
Goals if Elected:
I would like to develop a new Commission to over-see problems within our city.
Stay pro-active with our police.
Make sure City Hall is receptive of all its residents. Make sure everyone is treated fairly, respectfully, and with dignity.
Keep our amenities while keeping taxes in check. Be selective of new business coming into SLP.
Stay proactive with our transportation needs. I worked on The North Highway 65 Corridor Coalition developing a video for presentation at the Minnesota Legislature.
Endorsements: None listed.
Connect with Me:
Facebook: Barbara 4 Mayor
Email: bbisschoff@comcast.net
Phone: 763-784-4077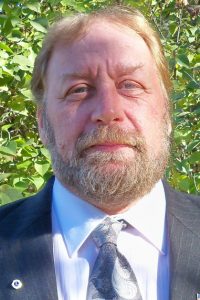 About the Candidate: Hello, my name is Bob Nelson, I was born and raised here in beautiful Spring Lake Park. I've been married to my wife Tammy for 43 years together we have raised two great sons Jesse and Joshua who are both married and have given us six wonderful grandchildren.
I've had the honor to be your mayor and past councilmember. I've either served on or currently serving on these committees and commissions which are Beyond the Yellow Ribbon, Joint Law Enforcement Committee, North Metro Mayors Association, Minnesota Mayors Association, North Metro Cable Commission, Spring Lake Park Planning and Zoning Commission.
Important Issues: I will continue to bring economic development and redevelopment moving our city forward bringing in new businesses and jobs which will help lower taxes. I will continue working side by side with our law enforcement to keep our community safe which is and always has been my top priority.
Goals if Elected: I will use my 22 years of experience to continue to guide our city in a positive direction to keep it running in a fiscally responsible manner.
Endorsements:
Commissioner Robyn West
Retired Chief of Police Doug Ebeltoft
Retired Sergeant Mike Long
Retired Patrol Officer Randy Brown
Connect with Me:
Phone: 763-783-1889
Email: bobnelson7805@gmail.com

About the Candidate: Did not respond
Important Issues: Did not respond
Goals if Elected: Did not respond
Endorsements: Did not respond
Connect with Me: Did not respond