In 2023, there are two candidates on the ballot for Anoka-Hennepin school board district 2.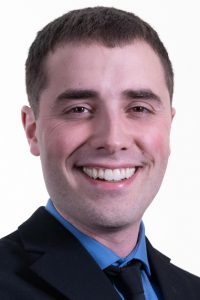 About the candidate: My name is Zach Arco. I am a husband of 7 years with two wonderful children. I graduated from the University of Minnesota – Twin Cities with a bachelor's degree in mechanical engineering and currently work as a manufacturing engineer in the medical device industry. While in college I worked as a math tutor helping students to overcome learning obstacles to achieve their very best. I have also been a youth group volunteer, leader, and teacher at church. I have a heart for kids and want to help restore the Anoka-Hennepin School System to a place where students can achieve their maximum potential.
Important issues: There are three prominent issues that have motivated me to run for the school board. The first one is the declining academic performance of students in the district for many years. We need to reverse these trends and return to a place of academic excellence. The second one concerns the rapid growth of the city of Blaine, which has caused it to outgrow the capacity of the local schools. The district needs to keep up with capacity needs of the population growth in the area. The third issue is the slow creep of culturally and politically divisive content that is making its way into the school system. These subjects are better left to parents to guide their children in. The school system needs to respect the rights of parents in these areas and focus on academic excellence.
Goals if elected: My goals, if elected, are to restore the academic performance of our students to a place of high achievement, ensure we have the facility capacity to keep up with the growing population of Blaine, and to remove the culturally and politically divisive content that is making its way into the classroom.
Endorsements:
Anoka-Hennepin Parents Alliance (AHPA)
Connect with me:
Web: www.zacharco.com
Email: zach@zacharco.com
Facebook: Zach Arco for Anoka-Hennepin School Board
Candidate interview: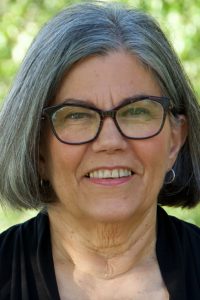 About the candidate: My name is Susan Witt. I am a retired teacher who has taught elementary classes for over 27 years. I live in Blaine with my husband who is a retired chemistry teacher. We both taught in the Spring Lake Park School District. We have three adult children and three grandchildren. While teaching I earned my Master of Education degree in Teacher Leadership. I currently serve on the Education Minnesota Governing Board as well as four of their committees.
I am an active member of Christ Lutheran Church where I have served on the church council, sing in the choir, am part of the outreach team, and am our church's volunteer coordinator for Family Promise. I have also served six years on our Homeowners Association Board.
I am passionate about community service and want to continue that service by representing your voice on the School Board.
Important issues: Polls show parents' top priority for schools is the safety of students and educators. The School Board needs to work with all participants to develop policies and procedures that provide maximum safety for all. We need to address the concerns of students, employees, and parents. If students don't feel safe, it is very difficult to learn.
More mental health resources need to be available to ensure that both students and staff maintain good mental health.
Teacher and staff shortages have risen to a high level. We need to work with current staff to develop an educational system they want to continue to be involved in. Developing a more rewarding system for current employees will attract new teachers and staff.
Goals if elected: The current mission statement of the district states many admirable goal areas. If elected I would focus on the following areas.
I would make sure we create space for productive and civil conversations where we can listen and learn from one another. I would spend time in the schools in District 2, the part of the district I would represent, to better understand the needs of the district.
It is the board's responsibility to ensure that our teachers and staff members have the resources and tools they need to be successful. We need to develop more recruitment practices so that we have enough teachers and staff to serve our diverse students effectively.
We need to ensure excellence within our education system. As a retired teacher I understand how crucial it is to maintain our tradition of providing excellent education for all students. We need to develop critical thinkers that can navigate successfully through their lives.
Endorsements:
Anoka Hennepin Education Minnesota
SEIU
Minneapolis Regional Labor Federation of the AFL-CIO
Connect with me:
Facebook: Susan Witt for School Board
Candidate interview: