In 2023, there are three candidates on the ballot for Anoka-Hennepin school board district 5.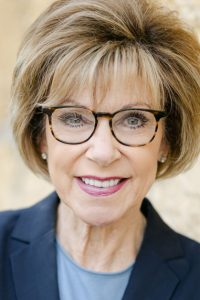 About the candidate: Dr. Michelle Langenfeld for Anoka-Hennepin Schools
As a wife, mom and grandmother of children enrolled in the district, engaged community member, and school district leader with 30 years of experience (including 15 years in Anoka-Hennepin), I care deeply about the success and future of our Anoka-Hennepin schools. I've seen firsthand the challenges our school community faces.
My extensive experience and knowledge leading in large K12 education systems, proven record of increasing student achievement, and experience working collaboratively and inclusively with all stakeholders to problem solve and improve student outcomes will be valuable assets to bring to the Board.
As an educator, I have served as a classroom teacher in metro schools, dean, assistant principal, principal, and associate superintendent in Anoka-Hennepin. I served nine years as the superintendent in Green Bay, leading the fourth largest richly diverse district in Wisconsin. Recently, I worked as an education consultant supporting mental health. I also volunteer at Monroe Elementary, am an adjunct instructor at Bethel and participate in theHigher Ed Literacy Partnership Professional Learning Community.
I have a B.A. in Criminal Justice Studies from SCSU, a Master of Education and a Doctorate in Education Policy and Administration from the U of MN.
Important Issues: 
As schools recover from the pandemic, student achievement gains have not caught up to pre-pandemic levels.
The gaps for students who struggled academically pre-pandemic have grown, particularly in literacy.
Schools report increased numbers of students exhibiting non-academic barriers to academic success including mental health and wellness concerns, anxiety, depression, lack of motivation and dysregulation.
Student and staff safety including bullying is an issue.
Educators are under a great deal of pressure to accelerate learning and address non-academic barriers often with limited resources and support. This has led to teacher burnout, turnover, and many teachers leaving the profession.
Schools are challenged to fill much needed support staff positions.
Stakeholders do not always feel seen, heard, valued or respected for their expertise as partners in education.
Goals if Elected: If elected, I will work to achieve the following goals:
ENSURE AUTHENTIC ENGAGEMENT/COLLABORATION
○ I will work to ensure that students, parents, staff, family, and community are SEEN, HEARD, RESPECTED and VALUED as partners in education.
INCREASE STUDENT ACHIEVEMENT AND EXCELLENCE FOR ALL
○ Bringing everyone to the table as trusted and valued partners, we will work to address the non-academic barriers to student success. We will work to ensure that students and staff have the resources and support needed to achieve excellence and thrive.
■ BREAKING DOWN NON-ACADEMIC BARRIERS
STAFF AND STUDENT SAFETY
MENTAL HEALTH AND WELLNESS
■ ADDRESSING INDIVIDUAL STUDENT AND STAFF CLASSROOM NEEDS
HIGH QUALITY INSTRUCTION AND MATERIALS
EXCEPTIONAL EDUCATORS
RESOURCED AND SUPPORTED CLASSROOMS
SAFE AND CARING SUPPORTIVE CLASSROOMS
○ FOCUS EARLY LITERACY – CLASS SIZES
ENSURE TRANSPARENT DECISION MAKING – ACCOUNTABILITY
○ I will engage in open, honest, and transparent collaborative decision making.
○ I will demonstrate responsible and accountable use of taxpayer money.
Endorsements:
AFL/CIO – Minneapolis Regional Labor Federation
AHEM – Anoka Hennepin Education Minnesota
SEIU – Minnesota State Council
Connect With Me:
Web: michellelangenfeld.com
Email: michelle@michellelangenfeld.com
Facebook: Michelle Langenfeld for Anoka-Hennepin School Board -District 5
Instagram: @michellelangenfeld4schoolboard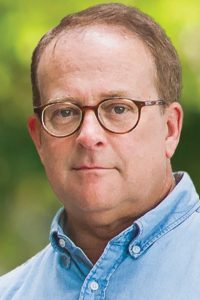 About the candidate: I am an active member of the Anoka-Hennepin community and have been throughout my 29-year residency in the district. Having volunteered on many Brooklyn Park commissions, task forces and working groups, volunteering in Anoka-Hennepin schools, volunteering in a leadership role in youth athletics and holding prior elected office, I am well-situated to further serve my community in the role as an elected school board member.
I've lived in Board Area 5 (Coon Rapids, Brooklyn Park, Fridley and Brooklyn Center) for 29 years, am married and raised two children (now in college) both graduating from the Anoka-Hennepin system Go Rebels!
Recently I took on the challenge of substitute teaching in the district. I know first-hand the problems we face and the need for a new Board outlook. Prior to this my professional life was entirely one of service to the community through the public sector. I'm more than ready to roll up my sleeves and work together with all the district's stakeholders to restore Anoka-Hennepin as the best in the north metro.
Educational accomplishments: B.A. at St.Olaf College, M.B.A. at Drake University, J.D. at William Mitchell College of Law. I've been a licensed attorney since 1994.
Important issues: I am running for the Anoka-Hennepin School Board because it's time to put students first and focus on three essential priorities:
First, we must raise academic performance. Just about half of Anoka-Hennepin students cannot read at grade level. Consistent with the state's mandate for public education, which is to ensure individual academic achievement, the District's primary mission must be to educate our kids to be successful by restoring high standards and closing achievement gaps.
Second, we must ensure classroom safety. A safe environment is needed for teachers to teach and for students to learn. All classroom disruption hurts learning. School Resource Officers (SRO's) must be put back and accountability must be restored to student conduct.
Third, we must uphold parental rights. Parental engagement along with curriculum transparency empowers parents in their students' education. The partnership between parents and teachers must be improved to restore strong A-H schools.
Goals if elected: District residents, taxpayers and parents all have a vested interest in student success because children are our future. Post-COVID the district has lost too much ground in achievement and reputation. Standardized test scores are well below expectations – about half of all students do not read at grade level. There's a crisis in public education. Schools must shift away from a politicized curriculum and focus on core, foundational math, reading and science skills so students have the tools to succeed. The system is failing to prepare students for their future. We can and must do better!
I want to restore the voice of reason and common sense to the Anoka-Hennepin school board. The district is no longer a district of choice. The status quo is failing a generation of students. We need to establish new priorities that put students first and that care more about parental rights than special interests.
Endorsements:
Anoka-Hennepin Parents Alliance
Connect With Me:
Facebook: Simmons for Schools
Web: simmonsforschools.com
Phone: 763-245-7117
Email: simmonsforschools@gmail.com

Did not respond.