In 2023, there are two candidates on the ballot for two seats on the Circle Pines city council.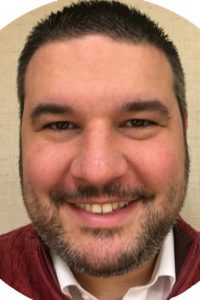 About the candidate: My name is Steve McChesney, and I am asking for your vote for Circle Pines City Council.  My wife Kari along with our three children have made Circle Pines home for more than 15 years.  In addition to my time on the City Council, I have served the city in various roles including 10 years as an election judge, 9 years on the Planning Commission, 4 years on the Anoka Airport Advisory Commission, 3 years on the North Metro Telecommunications Commission and 1 year on the Centennial Fire Steering Committee.  As for my professional career, I have spent the past several years in a leadership role in the manufacturing industry.
Our family is very happy to call Circle Pines home.  Our kids participate in many area sports and activities. We enjoy spending time at local parks with the Golden Lake beach and fishing pier being family favorites.  Camping, attending Twins games and finding new places in Minnesota to explore are also how we spend our time together.
Important issues:
Public Safety – My number one priority is to ensure our community is safe. Support of law enforcement and firefighters along with partnerships with neighboring communities has resulted in lower crime rates, improved fire response times and the stabilizing of costs.
Taxes/Budget – The tax rate has been reduced in each of the past 4 budgets thanks to solid planning and smart decision making by the council and staff. It will be important for the City Council and staff to look for new ways to save taxpayer money without compromising critical city services.
Parks – Plans are being discussed to update several of our parks and trails. Strategic investments in our parks will ensure all citizens have a place to enjoy the outdoors regardless of their interests and capabilities.
Goals if elected:
Continue the trend of reducing the city tax rate.
Implementation of the park refresh plan.
Explore options for supporting business owners to encourage upgrades to existing commercial properties.
Resolve the ongoing issues related to the property formally occupied by the Down Under Bar.
Improve citizen engagement by expanding existing communication methods and looking for new ways to reach residents.
Endorsements: None listed.
Connect with me:
Email: smcchesney@ci.circle-pines.mn.us
Phone: 651- 604-7678
Candidate interview: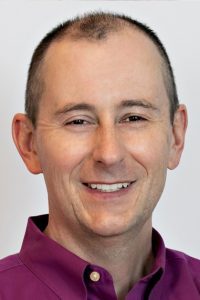 About the candidate: Matt grew up in Blaine and has lived in Circle Pines for the past 20 years. During that time he has served on the Circle Pines Planning Commission, the Centennial Fire District Steering Committee and the Circle Pines City Council. He has also spent the past ten years as an adult leader with Cub Scout Pack and Scouts BSA Troop 65. In his role as a city leader he has brought a passion for planning ahead and making smart investments that pay off for the city's residents over the long term.
Important issues: There are three main areas where the city must continue to deliver:
Public safety.  Our police and fire departments are critical.  We need to keep providing the resources they need to keep us all safe.
Parks and trails.  Our open spaces are what draw many to Circle Pines.  Let's restore and upgrade them for future generations.
Infrastructure.  Over the past decade we have performed rebuilt many miles of streets and their underlying utilities.  Now we will keep it in good shape with proactive maintenance.
Goals if elected:
Build on our partnership between the Centennial Fire District and the Spring Lake Park/Blaine/Mounds View fire department. Use this to control costs, increase efficiencies and ramp up training opportunities.
Secure state funding to complete the Rice Creek North Regional Corridor trail.
Keep the Circle Pines tax impact at a rate that is steady and predictable.
Endorsements: None listed.
Connect with me:
Email: mpercy@comcast.net
Phone: 763-784-2062
Candidate interview: