In 2023, incumbent mayor Rob Rafferty is unopposed for reelection.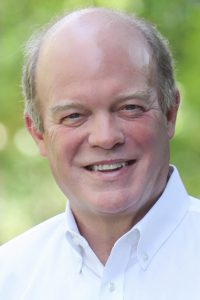 About the candidate: I grew up in Roseville and attended Mounds View High School. Later, I enrolled at Moorhead State University and attended programs at NDSU for Architecture. I eventually transferred to the University of Minnesota to continue my undergraduate studies.
My wife, Amy, and I have been married for 34 years and have two grown children and we have called Pheasant Hills Preserve our home for over 26 years. For over 30 years, I was a minority owner of RRTL Architects until it sold in 2018. During all this time, I have also been involved in various community service roles while living in Lino Lakes. These roles include serving as Mayor, Council Member, Charter Commission Member, Planning & Zoning Board Member. Additionally, I have been part of our HOA, a Member of SAL for American Legion in Lino Lakes, Member of Beyond the Yellow Ribbon, and on the Board of Directors for VLAWMO.
Important issues: In development, I will work with the Council towards a more shovel-ready approach on. This effort is the most progressive way of addressing areas of need to enhance Commercial Development and help with the city's tax base. I will continue to work with the Council to address the necessary planning and design efforts behind the Public Works and Water Treatment Facility. Both are critical needs for today and our future.
And I will always do so by keeping the City of Lino Lakes on the healthiest path for the success of quality of development, over quantity of development.
Goals if elected: I look to this next term in a continuing effort to address all the tangibles the City needs in our Roads (maintenance, upkeep, and repair), Parks (replacement and modernization of those parks), and Trails (maintenance, repair, and expansion of the trail system).
I will continue to support all efforts to provide Lino Lakes with the highest standards for Public Safety for both Fire and Police, along with all City Services. I will not be that rubber stamp of approval and will always ask tough questions to work through that information to get all the angles covered. And I will continually do this by remaining fiscally conservative in evaluating benefits gained versus those not gained. I will leave nothing to be assumed on tax dollars spent in the City. These taxes come from our back pockets, not mine alone. I will be there to represent you and protect all those rights.
Please support my re-election efforts…
Thank you, Rob Rafferty
Candidate interview: