In 2023, there are two candidates on the ballot to fill in a two year term on the Spring Lake Park school board.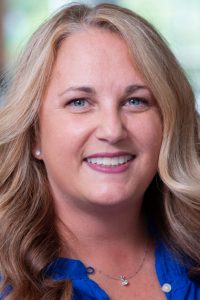 About the candidate: Kelly McClellan, a proud alumna of Spring Lake Park, grew up in Fridley and is currently raising her family in Blaine. She has two children who attend Spring Lake Park High School. Kelly and her husband, Rick, enjoy attending their kids' activities, trying new restaurants, and going to live events.
Kelly has a Bachelor of Science from the University of Wisconsin-River Falls and a Masters in Communications from Bethel University. With over 25 years of experience in training and leadership development across financial services, healthcare, and higher education, she is well-versed in helping people reach their highest potential. Kelly is currently overseeing career development for MBA students at the University of Minnesota's Carlson School of Management, as well as working with companies' leadership and talent development programs.
Her passion for education reverberates through her volunteer work, where she champions her three main causes — children, the arts, and women – serving on committees and boards like Tickets for Kids, WomenVenture, Ordway, Woodcrest PTO, and Minnesota Council on Economic Education.
As a staunch advocate of empowering students' minds, Kelly is running to be the next member of the Spring Lake Park School Board to continue down the pathway of a better tomorrow.
Important issues: The issues I am focused on:
Empowering Minds – Equipping young minds for the opportunities and challenges of 21st-century work and life.
Discovery and Growth – Giving students the room to learn, explore, discover, and grow to their fullest potential.
Collaborative Effort – Working together with parents and teachers to support learning and prepare students for the future.
Secure Spaces – Maintaining a physically and psychologically safe campus for students and teachers
Fiscally Responsible – Being a conscientious steward of funds to make limited budgets stretch without sacrificing quality.
Goals if elected: If elected,
I will support the district's current Strategic and Operational Plans focused on meeting the learning needs of each student in a safe and positive environment.
I will support the work in progress to narrow the achievement gap and to recover from dips in Math and Reading due to the lingering impact of the pandemic.
I will work with teachers and parents to execute and implement the new mandates brought on by the recent MN legislature session in a thoughtful manner.
Endorsements: None sought.
Connect with me:
Web: Kellyforslp.com
Email: kellyforslp@gmail.com
Facebook: Kelly McClellan for SLP School Board
Candidate interview: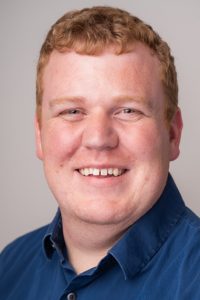 About the candidate: I grew up in Coon Rapids and now raise my two kids in Spring Lake Park with my wonderful wife of nine years. My kids are nearing school age, and I want them to thrive starting with their very first day of school. That's why I'm running for school board: to help students learn and grow and flourish. Not only do I have years of experience with technology and project management, I also have years of experience in the disability community. I understand the challenges facing students with disabilities and their families, and I want to support their education goals no matter their needs. I also teach Sunday School at a local church and love to see kids understand new ideas and concepts.
Important issues: There are three main issues that are important to me: increasing academic excellence, ensuring school safety, and supporting parental rights. Minnesota students are struggling after Covid. We need to focus on reading, writing, and math excellence with our students. These skills are foundational for future success. A key aspect of learning is students and teachers feeling safe in schools. No one can learn if they are concerned about fights, bullying, or other disruptions. A sense of safety is necessary so students can focus on class subjects. As a side note, this also includes going to or from school. Lastly, I will support parental rights. Parents who are involved in their kids' schools are one of the strongest predictors of a student's success. We should encourage transparency and cooperation between parents, teachers, and the school board. After all, we all have the same goal: to see students flourish.
Goals if elected: My goals are really quite simple: I want students, teachers, and families to be proud of their schools. I want students to flourish in their academic and non-academic pursuits, and teachers to see value in their work. I believe that strong schools are crucial to strong communities.
Endorsements:
Republican Senate District 32
Republican Senate District 39
Connect with me:
Website: ryanforslp.com
Facebook: Ryan for SLP School Board
Candidate interview: