In 2023, there are three candidates on the ballot for three seats on the Spring Lake Park school board.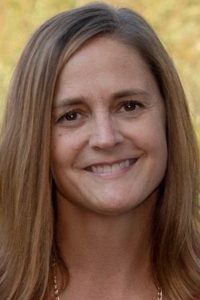 About the candidate: My name is Amy Hennen and I have lived in the Spring Lake Park school district with my husband, Scott Nielsen, for 19 years. We have two adult children, both graduates of Spring Lake Park High School. I have served on the Spring Lake Park School Board for almost twelve years, and during that time I served as the Board Chair, Clerk, and am currently serving as the Vice Chair. I have a BA from the University of Minnesota, Morris and a JD from the University of Minnesota Law School. Prior to my election to the School Board, I was the Northpoint Elementary PTO president, served on the Panther Foundation Board of Directors, Community Advisory Council, co-chaired the Legislative Action Committee and co-chaired the community's Kids First Committee. I serve as a member of the Teacher Contract Negotiating Committee and have taken part in Minnesota School Board Association leadership training. In addition, I volunteered in the Anoka County Library system for seven years and also volunteered with the Minnesota DNR. I am passionate about public education and have more than 20 years experience bringing people together to tackle issues and find workable solutions.
Important issues:  The top priority for the district, and me as a board member, is that every student receives a personalized, innovative education tailored to their strengths, needs and interests that will prepare them for life beyond our schools. Our role as a board is to support our staff as they create and implement learning plans for our students. Another priority for our district is our on-going work to encourage communication between the district and the SLP community. As a board member, it is important that we attend district and community events and also support the district's work in creating inviting and safe learning environments. Finally, it is always a priority to ensure that the district's fiscal plans are aligned with our day-to-day work and that we are good stewards of our taxpayers' dollars.
Goals if elected: I will continue to serve the Spring Lake Park community to the best of my ability. I will continue to collaborate with my Board colleagues and district staff, and engage with our District's parents and the larger Spring Lake Park Schools community. Most importantly, I will continue to put the needs of our students first.
Endorsements: None sought
Connect with me:
Email: amyLhennen@yahoo.com
Facebook: Amy Hennen for School Board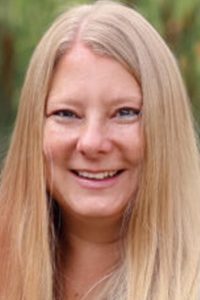 About the candidate: I am a dedicated and lifelong community member, having been a Blaine resident for 37 remarkable years, and a proud graduate of Spring Lake Park High School. Throughout this time, I have been fortunate to witness first-hand the transformative power of our educational community, and have been inspired to contribute to it in my own ways.
I am happily married to my spouse, Wayne, for 14 years. We are blessed with two wonderful children, Addie, our 13-year-old who is in 8th grade and Howie, our 12-year-old who is in 7th grade. Both of them attend school in the district, and it's their journey through our local education system that has given me a deep insight into its workings.
For years, I have served as the President of the Panther Foundation, gaining valuable experience in leadership, team management, and strategic planning. This role has provided me with a unique perspective of the educational needs of our district and the potential areas of growth and innovation.
As a board member, I intend to leverage my intimate understanding of our community, my commitment to educational excellence, and my experience with the Panther Foundation to champion the needs of our students and teachers.
Important issues: I know that education has the power to change one's path in life. I want to make sure that all our students have the opportunity to reach their full potential and continue to be supported by teachers who have the resources and tools they need to deliver the quality education our children deserve. I hope to build on the great work already being done in the district, and provide a voice for parents, teachers, and students alike. Our community's strength lies in its unity and collective ambition for quality education, and I am eager to play a part in carrying this ambition forward. Safety, inclusivity, transparency, and accountability are of the utmost importance in the schools, and I will advocate for parents, students and teachers. I'm committed and I'm ready to work for our kids and our schools.
Goals if elected: I look forward to the opportunity to serve you and work together to ensure that every child in our district has access to the high-quality education they deserve, using my experience to continue to support the kids in our community and build on the excellent foundation that our Spring Lake Park schools are known for. Let's stand together as parents, teachers and community members to make our kids a top priority.
Endorsements: Minnesota Parents Alliance
Connect with me:
Web: www.allieforschoolboard.com
Facebook: Allie Schmidt for SLP School Board

Did not respond.