House District 31B includes Andover, Columbus, East Bethel, Ham Lake, Linwood, and Oak Grove. You can learn more about the candidates below, or watch their debate:

CALVIN (CAL) K. BAHR – REPUBLICAN: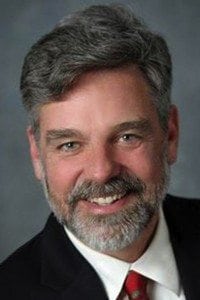 About: Cal Bahr is married with 4 children and 5 grandchildren that have him and his wife Ellen wrapped around their little fingers.  When the grand kids come to visit they love to be in the garden with Cal or helping him grill some wonderful food.
Cal served this nation in the U. S. Army from 1980 to 1989.
Cal is a small business owner and is a hard working individual that also serves on the Board of the Upper Rum River Water Management Organization.
Cal has also earned the respect of the active member of the SD31 BPOU that meets each month.  He volunteers his time and talent an now is going forward to be in the 2016 General Election representing House District 31B.
Important Issues: It should be noted that Cal entered the race to represent HD31B because he felt that the people of the district were being ignored and the MN government was continuing to grow out of control.
There are so many issues but Cal is going to begin by focusing on "Parental Choice" in education.  He feels it is time for the federal government to stay out of our children's education.  It is a state issue.
Next he is not going to stand by and see our seniors be taxed on their meager Social Security.  It was bad enough that they were force to pay it and now the representatives in St. Paul want to tax them?
Goals if Elected: To take the "Oath of Office" in should be a covenant, and not just ceremonial.  Cal believes if you put your hand on the Bible and swear and oath, as he did when he enlisted in the army, it is a pledge to God and the people you serve.  That means not breaking the law or violating the Minnesota or United States Constitutions.  To give an example of this we witness our MN Representative and MN Senators voting for omnibus bills and that violates the MN Constitution.
Honesty and responding to the questions of people from his district.
To serve two terms and then stand down.  This state is witnessing far too many career politicians.  Our founding fathers had no intent of have career politicians.
Endorsements: 
SUSAN LARSON – DFL: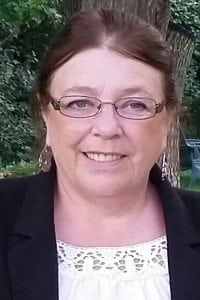 About: Basic information on myself, I have a LPN license and I am a member of Minnesota Responds. I have 17 years of restaurant experience with 9 years and management I have 7 years experience in the Building Trades with three years as supervisor of construction sites . I have 16 years of experience on City council, serving on many boards and committees . I have worked at City, County, and Regional levels from Economic Development to highway safety.  I served three years on the League of Minnesota CIties board. I grew up on a small family farm.  I was active in 4-H and church.  I was the oldest of six children.   My husband and I have five daughters and nine grandchildren.  We live in Ham Lake.   We are active in the community.  I do volunteer work at the Isanti senior dining site.  My husband and I own and operate a small family-owned carpet store in Ham Lake.  The store has been in business since 1958.   I also work with senior and disabled housing in Isanti.  This is subsidized housing.  I work with those who need assistance with lower cost housing.
Important Issues: Education access importance,Pre-K through college educational opportunities.   Serving on both Coon Rapids and Cambridge College advisory boards and the years that I served on the District 911 Community Education Advisory Board I have kept involved with educational priorities.Transportation funding needs for repair of the existing infrastructure and for new construction needs.   Expansion of multimodal opportunitie.  I have been active on the Highway 65 Coalition and I attend NLX meetings  remaining updated on Transportation needs.  Health Care with affordable cost for all. Availability of services to all and continued research for advancement of care.  Scope of practice for healthcare workers needs to be done by those educated to do the job needed. Worker wages and benefits importance has to be considered also, along with working conditions.  Increased Mental Health Services are needed for the protection of workers and clients.  Environmentally clean practices and innovative ways followed.  Worker rights and job availability.                                                                   
Goals if Elected: Working to ensure fair and sustainable worker rights, while maintaining a safe work environment for all.  Working on job availability and ensuring the training and education to do the work,  making sure we have safe and clean practices in place to protect our environment. Supporting new innovative ways to produce and harness energy through wind, water, and the sun.  To work on Health Care issues that affect people of all ages, ensuring availability of services for all.  Education available for all. Pre-K is important due.to expectations that are much higher today.  We need to make sure Minnesotans can be competitive with today's needs.  Expansion of transportation opportunities including highways, rails, air, and water ways. We need to address funding needs to ensure repair and infastructure expansions.   
Endorsements:
Minnesota Education
Minnesota Senate District 31 DFL
Minnesota Nurses Association
Minnesota Farmers Union PAC
United Service Workers International Union