House District 37A includes portions of Blaine, Coon Rapids and Spring Lake Park. You can learn more about the candidates below, or watch their debate:
ERIN KOEGEL – DFL: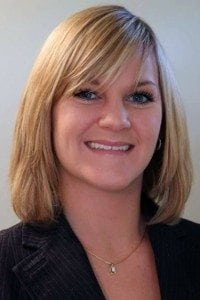 About: Erin is a life-long resident of Minnesota. She was born in Duluth, grew up in Maple Grove and has two younger brothers.
Erin has many fond memories of summers at the lake. Her and her cousins would explore the North Shore, go berry picking, and test her grandparents' heart by jumping off the cliffs overlooking the Temperance River.
In 2000 she graduated from Osseo and then attended UMD. She was fortunate to have a professor who guided her career path. He introduced her to a graduate program that sparked her interest, Master in Advocacy and Political Leadership.
During Grad school she interned for the Duluth City Council and worked on a US Congressional Campaign. She then worked for the Minnesota House learning the ins and outs of the legislative process. She became the Legislative Director and later the Executive Director of two local nonprofits.
Erin is now the Volunteer Coordinator for a St. Paul based nonprofit. She works with people from all walks of life looking for opportunities to improve their skills, education, and experience.
Erin is running for House to ensure that all Minnesotans can create their own fond memories growing up and living in Minnesota
Important Issues:
Education: Education fuels our economy, encourages job creation and business retention in our community. Our kids deserve a first class public education.
Transportation: Moving about our vibrant and growing community is necessary. Making sure Blaine, Coon Rapids, and Spring Lake Park are easily accessible will foster economic opportunity for everyone.
Being a great place to work: A diverse and sustainable economy creates opportunity for everyone. Erin will work with small businesses to keep our community an ideal place for companies to thrive.
Goals if Elected: I am running for the Minnesota House to represent our community. I will bring our issues to the capitol to ensure we have the best education, we improve our infrastructure, and we continue to grow economic opportunities.
I am especially interested in the impact early childhood education has on our children and community. Numerous reports show investing in early childhood development directly influences economic, health and social outcomes for individuals and society. Early childhood education is an efficient and effective investment for economic and workforce development. According to The Institute for a Competitive Workforce, an affiliate of the United States Chamber of Commerce, "every dollar invested today, savings range from $2.50 to as much as $17 in the years ahead." Research by the University of Chicago economist James J. Heckman, a Nobel laureate, points to a 7- to 10-percent annual return on investment in high-quality preschool.
Endorsements:
AFSCME Council 5
Minnesota AFL-CIO
Minneapolis Regional Labor Federation
Minnesota Nurses Association
Minnesota Association of Professional Employees
TakeAction Minnesota
Women Winning
Minnesota DFL
ANTHONY WILDER – REPUBLICAN: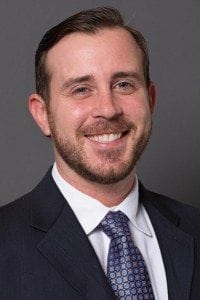 About: "Born and raised in Coon Rapids, I've seen our area evolve over the years and I want to be part of its future. I can't think of a better way to give back to the community that raised me than to serve my friends and neighbors at the Capitol. I'm passionate about supporting small businesses which are the economic engines of our community and growing jobs here in Minnesota," said Wilder. "I am ready to work hard and make sure our district's voice is heard as the legislature debates the important issues facing our state."
Wilder graduated from Totino-Grace High School and earned a degree from Minnesota State University – Mankato in Mass Communications – Public Relations. He is a small businessman who runs a franchise to help small business owners grow. In addition, Wilder has been a Firearms Safety and ATV training instructor with the Department of Natural Resources (DNR). He is active in the community, currently serving as a Coon Creek Watershed District Manager, also on the Natural Resources Conservation Board for the City of Blaine and coaching U12 girls soccer for the City of Blaine.
Wilder earned the endorsement of House District 37A Republicans Saturday, May 14, 2016.
Important Issues:
I'm inspired by my mother's care for my grandmother with Alzheimer's. Legislators must improve their approach to making our seniors comfortable with affordable healthcare, quality care, and overpaying institutions that are taking advantage of the hard-earned money they earned.
Social Security is still being taxed and that needs to end.
Our educators every year dig into their own pocket for funds for their classroom and I believe the state can provide more attention to provide them with the resources they need to teach to the best of their ability.
Our college debt needs to be addressed as many are drowning in debt they'll never recover from.
Roads and Bridges need attention all across the metro, but more specifically in the north.
Small businesses need help to grow and flourish.
Our natural resources need to be preserved.
Repealing MNsure
VA Support
Goals if Elected:
Our state's spending needs to be bridled and it appears we can't spend it fast enough. I will pay attention to our fiscal responsibility as state representative.
Education for our youth and families. From conversations, it appears more can be done for students and those with disabilities to create a brighter future for them.
Regardless if you're GOP/DFL/IND, we all need to work together to fulfill our promise as legislators.
Examine our budget and ways to be more efficient with our time and money as we work together for our Roads/Bridges, transportation and healthcare.
Our elderly deserves the best care as they continue to age. My goal is to cut the tax on Social Security and create affordable means of quality care.
Veterans deserve our support at all stages in life. We need to do more for them is an understatement.
Endorsements:
MetroNorth Chamber of Commerce Leadership Fund
House District 37A Republicans
BRIAN MCCORMICK – LIBERATARIAN: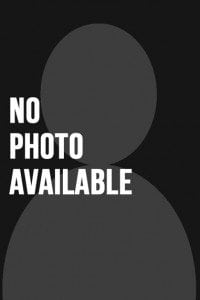 About: Did not respond.
Important Issues: Did not respond.
Goals if Elected: Did not respond.
Endorsements: Did not respond.