House District 38A includes Centerville, Circle Pines, Lexington, Lino Lakes and parts of Blaine and Hugo . You can learn more about the candidates below, or watch their debate:
KEVIN FOGARTY – DFL: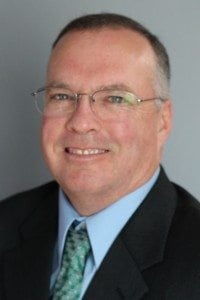 About: Kevin formed his strong work ethic growing up on a family farm south of Belle Plaine.  He is the fourth generation son of Irish immigrants and grew up in an Irish neighborhood.  At the age of 14 Kevin starting working at his Uncle's dairy farm using a tractor as his first commuter vehicle. 42 years later, he has spent his life earning a living with his boots on.
Kevin and his wife Mary have lived in Centerville for the last 29 years raising 3 daughters. Today the family has grown from 5 to14 with the addition of son-in-laws and four grandchildren. " Mary and I have loved watching our  family grow up in this community, we couldn't be prouder of all of their  accomplishments – as each generation has been able to achieve more than the previous one." Since 1982, Kevin has been a member of the Teamsters working for Lakeville Motor Express.
Important Issues:
Education
A child from any school in Minnesota should have the same opportunity to a great education. We need to fund schools equitably and reliably and without excuses. Every student deserves the chance to rise to their talents.
Fair taxation
The burden of taxes has fallen too heavily on the wage earner.  The person driving a truck or working at a daycare doesn't have access to the lobbyists that corporations do and the tax code needs to better serve the working family.
Better Transportation
We need a better way to fund our roads and bridges. As vehicles become more efficient and there is a move to electric vehicles, the revenue generated by the gas tax will continue to fall short of our needs. Keeping our commutes short and safe is a huge issue for families.
Goals if Elected: Use a lifetime of work experience to bring ethical politics back to the 'peoples' house, defend working families, and leave a better – stronger Minnesota for the next generation!
Endorsements: None listed.
LINDA RUNBECK – REPUBLICAN: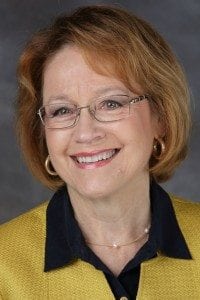 About: Linda Runbeck is the endorsed Republican for the District 38A seat in the Minnesota House of Representatives.  District 38A covers the cities of Circle Pines, Centerville, Lexington, Lino Lakes and parts of Blaine and Hugo.  Linda has served 16 years (non-consecutive) in the Minnesota Legislature – 1989-2000 and 2011-2016.  She is a small business owner and former corporate executive.  She is a former member of the Circle Pines City Council.
Linda Runbeck has been a consistent advocate for smaller government, lower taxes and free enterprise.  In a  StarTribune profile, she was dubbed her a "champion of free enterprise".   After a run for Congress in 2000, she was vice president/president of the Taxpayers League of MN.   She served on the Northwest YMCA Advisory Board and received its Distinguished Leader Award in 2007.  She is currently a member of the Chain of Lakes YMCA Advisory Board.  A graduate of Bethel University, Linda and her husband, Rich, live in Circle Pines.  They are co-owners of Braham Monument Co.  They have one daughter, a graduate of Centennial schools.
Important Issues: I believe there are two big threats to the state's future solvency, those being rising Medicaid costs and unfunded public sector pension liabilities. Other concerns for our state are that wage growth has been flat and high wage/high value job creation is falling off. We also have a problematic skills mismatch. I am Chair of the Sub-Committee on Metropolitan Council Transparency & Accountability. As such, I'm concerned that the unelected Met Council which has been given taxing authority has become too powerful and unaccountable. The legislature must address its governance structure and mission creep. Also, the metropolitan area's transit plan should be reconsidered and focused on relieving congestion and financial viability. An issue of growing importance is the overutilization of aquifer groundwater resources. Finally, the state is experiencing slower revenue and GDP growth; thus, state leaders must commit to more efficient service delivery and reduced spending growth.
Goals if Elected: I will be focusing on:
1) more transparency in property taxes and limiting local taxing authority by unelected boards or via loopholes;
2) restructuring the Met Council to require policy approval by elected representatives;
3) repeal MnSURE's costly overhead and mandates which have failed to control health care costs;
4) improve accessibility to job training for unemployed workers;
5) remove taxes on labor that depress job growth;
6) establish cost effective water supply regulations that work for local municipalities and customers;
7) repeal the statewide general tax (an onerous 4th tier of property tax imposed on all employers in 2001) that has made Minnesota uncompetitive and is another tax on labor;
7) provide tools for schools to identify and address kids' reading problems (such as dyslexia) by 3rd grade.
Endorsements: 
Republican Party
MN Chamber of Commerce Leadership Fund
MN Farm Bureau
NFIB/MN Safe Trust
MN Gun Owners Civil Rights Alliance
MCCL