The candidates running for Minnesota House in District 42A are:
RANDY JESSUP – REPUBLICAN: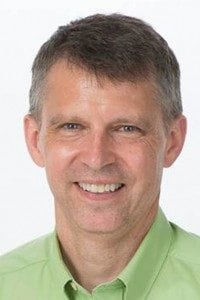 About: Randy is a small-business owner with solid leadership experience. He owns four UPS Stores in the Twin Cities and enjoys serving customers, managing financial resources, and motivating and building his team of employees. Randy also trains UPS Store owners and has served a term as the elected chair of the advisory council representing all 4,500 UPS Store owners nationwide.
He has an MBA and a chemical engineering degree from the University of Minnesota along with 14 years of experience as a corporate executive. Randy has developed winning strategies for Pillsbury, Quaker Oats, and Ecolab and holds three patents. He understands the importance of customer care, teamwork, strategic planning, and budget management.
Randy is a devoted husband and dad. He and his wife Jan are Bethel University graduates and have been married 33 years. They've been Shoreview residents since 1998, enjoying the same property that belonged to Randy's grandparents. Randy and Jan have two sons, a daughter, a daughter-in-law, and serve as U.S. parents to an international student.
Randy chairs his church board, is a Shoreview Community Center member, and has run 26 marathons. His call to political service is grounded in a desire to see Minnesota families thrive.
Important Issues: Three fundamental issues for our community include:  Education, Family Incomes and Roads, Bridges and Infrastructure.
Our community is home to one of the best school districts in the state, and I want our 5-star status to continue in the future. Our children and families are beneficiaries of some the best teaching in the state (thank you, educators).
The financial health of households in our community are dependent upon a strong Minnesota economy as well as ensuring that government does not grow faster than family incomes.  I was unemployed for six months prior to becoming a small business owner.  I can empathize with individuals and families that struggle to make ends meet.
The convenience of our community's transportation structure increases the accessibility and value of our neighborhoods. Investment in our community's roads, bridges, parks and trails enriches our quality of life and makes our district a great place to live.
Goals if Elected: My overall goal is to represent the collective interests of our community.  I want to be a consensus voice for district.  I care about the people in our community and seek to affirm the values represented in our neighborhoods.
One issue that I believe needs correction is the financial treatment of our senior residents.  Minnesota is one of only six states in the country that fully taxes our seniors' social security benefits.  Our neighboring states South Dakota, Iowa and Wisconsin do not tax social security income.  Many senior citizens live on a fixed income and this unfriendly tax law drives them out of our state.  Minnesota seniors deserve better.  Women and men who have contributed their working lives in Minnesota should be able to retire here where they have family, friends and community ties.  I support our seniors and will work to repeal the tax on their Social Security income.
Endorsements: None listed.
BARB YARUSSO – DFL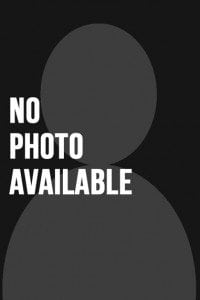 About: Did not respond.
Important Issues: Did not respond.
Goals if Elected: Did not respond.
Endorsements: Did not respond.