Senate District 31 includes Andover, Athens, Bethel, Bradford, Columbus, East Bethel, Ham Lake, Linwood, Livonia, Nowthen, Oak Grove, Spencer Brook, St. Francis, Stanford and Zimmerman. You can learn more about the candidates below, or watch their debate.:
MICHELLE BENSON – REPUBLICAN: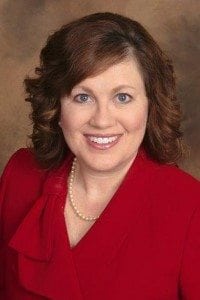 About: Michelle Benson grew up on a family farm in Murdock, MN – a small town in western Minnesota. It was there that she learned the value of hard work and responsibility.
Michelle attended St. Catherine University in St. Paul where she earned a degree in Chemistry.  She earned her MBA in Accounting at the University of St. Thomas,
Michelle Benson is married to Craig. After 5 years living on both the East and West Coasts while Craig served in the US Navy, they moved to Ham Lake.  Together, Michelle and Craig have three children: Calvin, Grant, and Claire. Michelle is in active many organizations including school, church, and North Anoka County Emergency Food Shelf.  Craig owns a manufacturing company. Michelle has worked for the auditing firm of Deloitte & Touche as well as the Upper Midwest Security Alliance.
Michelle began serving in the Minnesota Senate in 2011.  Her committee service includes Health and Human Services Committees, Energy and Environment Committee, Agriculture Committee, Government Reform and Redesign Committee, Healthcare Reform Task Force, The Capitol Security Commission, The Subcommittee on Employee Relations, and The Results First Advisory Committee.
Important Issues: My priorities continue to be protecting family budgets and transparency in government. The number one concern I hear from the people of Senate District 31 is the rising cost of health care and it's impact on family budgets.  I will continue to work to reform our health care system to focus on affordable options for Minnesotans.
I worked tirelessly to pass "Return on Tax Payer Investment" legislation so we can make better use of your hard earned dollars. I worked with the Legislative Auditor to design audits of Medical Assistance administrative costs. I passed both of these bills during DFL control of the Senate because they are commonsense solutions.
Goals if Elected: I worked very hard to obtain funding for water treatment facilities, and roads and bridges.
Washington imposed health reform has hurt Minnesota families. There are many solutions to Minnesota families in better control of their health coverage.
Cyber security is a growing threat.  Your data should be protected and our core functions must work in a crisis.  I will work with the administration to ensure that our vital IT infrastructure is protected.
Education funding, transportation infrastructure, and transparent government deserve renewed energy to ensure that these core functions serve the people of Minnesota.
I will renew those efforts if the voters of Senate District 31 will return me to the Minnesota Senate.
Endorsements: 
Minnesota Medical Association PAC
Minnesota Farm Bureau
Minnesota Citizens Concerned for Life
Metro North Chamber of Commerce
Minnesota Gun Owners Political Action Committee
RICKY ENGLUND – DFL: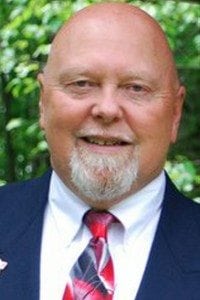 About: Ricky was born in Karlstad, Minnesota in 1954. He grew up in New Brighton and graduated from Irondale high school.
In 1976, Ricky married his high school sweetheart and began working at Safetran Systems in Fridley, a manufacturing shop for railroad safety accessories. Ricky served as the union shop steward for nine years overseeing union contract negotiations and grievance resolution.
In 1979, his first child Angela was born and the family moved to their first home in East Bethel. Ricky's second child, Nicholis arrived in 1981.
Several years later, Ricky started his own part time family construction business in residential roofing and construction. He built his 2nd home in East Bethel and eventually a 3rd home in Linwood.
In 1996, Ricky was appointed to an organizing position at the Sheet Metal Workers local #10 in Maplewood. Shortly after, he was elected to the job of business representative and remains there today, successfully bringing businesses and their employees together for negotiating income, healthcare and pension issues.
Ricky's career has been dedicated to listening, negotiating and successfully getting the job done! As a 37 year district resident, he is a natural choice for representing the entire community of District 31.
Important Issues:
Equal funding for public education throughout the state
Funding for special education
Lower interest rates on student loans
Business cost sharing in their employee's education
Affordable health care premiums
Veteran's healthcare-alternative choices beyond the VA
Affordable housing opportunities for seniors
Goals if Elected:
Lower prices on senior prescription medications
Support minimum wage increase
Support prevailing wage legislation
Support organized labor rights
Vote against any right to work legislation
Incentive startup for new manufacturing businesses
Support the 2nd amendment as written
Government needs to spend within its budget
Term limits for House Representatives and Senators
Endorsements:
AFL-CIO
Minneapolis Labor Federation
Sheet Metal Workers Local #10
DFL
Minneapolis Building and Construction Trades Council
SEIU Minnesota State Council
Educate Minnesota