Minnesota Senate District 37 includes all of Blaine and portions of Coon Rapids and Spring Lake Park. Below you can read biographies submitted by the candidates. These candidates also participated in a debate at North Metro TV to watch the debate click here.
JERRY NEWTON – DFL: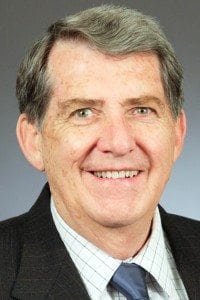 About: Jerry Newton is a graduate of the University of Maryland and Boston University.
Jerry proudly served his country for 23 years in the US Army.  In Vietnam he was awarded the Bronze Star and the Vietnam Gallantry Cross.  During his distinguished, 5-deployment career he has received multiple awards and decorations.
Following his military service, he owned and managed the Blaine Dairy Store for 22 years.
Jerry has served a total of 20 years on the Coon Rapids City Council, the Anoka Hennepin School Board and the Minnesota state legislature.    He established a national standard for train quiet zones, was a prime mover of the Riverdale Shopping Center and initiated the STEM program at Blaine High School.
In the legislature he has been a leader on veterans' issues and K12 education.
Jerry is a member of the VFW, the American Legion and the Anoka Ramsey Community College Advisory Board.  He chaired the House Committee on Veterans' Housing, was Co-Chair of the Coon Rapids Dam Commission and was a founding member of Free2Be (now Cars for Neighbors).
Jerry is married to Rita, who teaches at Anoka Ramsey Community College.   They have 2 children and have resided in Coon Rapids since 1985.
Important Issues: Improving education at every level to fuel innovation and fully prepare our students for the 21st century workforce.  We must provide the best teacher training in the country and then improve teacher income. After all, they are dealing with our most valuable resource.
Investing now in roads, bridges, transit and broadband to create jobs.  We can no longer permit our transportation system to deteriorate.
Reducing the cost of higher education and making student loans more affordable while permitting families to refinance existing student debt at a reduced interest rate.
Eliminating the education achievement gap separating white students from students of color.
Increasing the number of school counselors to a ratio of no more than one counselor for every 250 students while simultaneously  increasing student support services, such as school psychologists, nurses and social workers.
Having access to high quality all day pre-K education for 4 year old children.
Goals if Elected:
Securing funding for the bridge over the railroad tracks on Hanson Boulevard to permit emergency vehicles to get from end of town to the other without being delayed by trains.
Getting funding to upgrade 105th Avenue in Blaine and to create an underpass or bridge on 109th Avenue at Highway 65.
Expanding Highway 10 to 3 lanes between Hanson Boulevard and 7th Street in Anoka.
Providing a rail stop for NorthStar at the Foley Park and Ride.
Expanding NorthStar rail to Saint Cloud.
Creating 38 units of  family housing for homeless veterans and veterans in crisis at the historic Anoka State Hospital site.
Preventing insurance companies from using credit scores and residential zip codes to establish insurance rates for homes and vehicles.
Securing a 5% increase in income for group home and home health care employees.
Creating a license for music therapists so that clients can be reimbursed through Medicare.
Endorsements:
Minnesota Police and Peace Officers
Minnesota Nurses Association
Coon Rapids Fire Department Union Local 1935
Sierra Club
Conservation Minnesota
IBEW Minnesota State Council
IBEW Local 292
TakeAction Minnesota
The United Transportation Union and The Transportation Division of Sheet Metal, Air, Rail and Transportation Union (UTU-SMART-TD)

Teamsters Joint Council 32 Drive

Service Employees International Union (SEIU)

Minnesota AFL-CIO
Minnesota Professional Fire Fighters
United Food and Commercial Worker's local 1189
Minnesota Farmers Union Political Action Committee
Mark Dayton – Governor of Minnesota
Alice Johnson – State Senator, District 37
Tom Ryan – Blaine Mayor
Minnesota Association of Professional Employees (MAPE)
Minneapolis Regional Labor Federation
North Central Regional Council of Carpenters
International Union of Operating Engineers Local 49
Education Minnesota
Minnesota Farmers Union
Stonewall DFL
Care Providers of Minnesota
American Council of Engineering Companies of Minnesota
BRAD SANFORD – REPUBLICAN: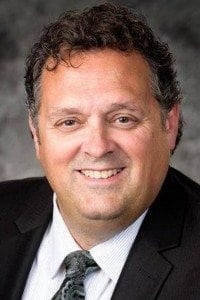 About: Brad was born in Northfield, Minnesota before his parents, Joan and Gary, moved to Anoka County when Brad was five.  Brad and his brother Andrew didn't grow up wealthy, but enjoyed a wealth of love and encouragement for both academics and athletics.  Brad learned early on the value of hard work, teamwork, and perseverance. He graduated from Blaine High School having participated in wrestling, track and field, and football.  Brad studied finance in college and was a banker for 20 years and currently is an Agent for Farmers Insurance. Brad and his wife Cindy live in Blaine and together they have four children, three in college and one in high school.
Brad's education and leadership helped him become a staple in the financial world of Minnesota, being a lead producer for many banks and mortgage lenders.  Some of Brad's community involvement includes serving as the chair for the Twin Cites North Chamber of Commerce Grow Minnesota Program, board member of Midwest Animal Rescue & Services, board member of SLP Fastpitch Travelling Association, youth football coach and high school wrestling coach.  Brad is asking to serve as your voice and committing to leadership and teamwork in Saint Paul. (www.sanfordforsenate.com) #sanford4senate
Important Issues:
Education
Our goal must be to produce graduates who are prepared for a changing world made up of employers with high expectations and with little empathy for attitudes of entitlement.  The future is exciting when our children are prepared for it.
Healthcare
We have created the most advanced health care system in the world, through innovation and new technology development. Patient-centered reform, health savings accounts and real competition will make health care more affordable and available.
Transportation
Taxes, fees, and licenses from the sale of vehicles, parts and fuel should be dedicated to maintaining and improving our roads and bridges. These investments are critical for economic growth.
Taxation
Our free market system would not function without the government protecting our rights, best described in our founding documents and captured succinctly in our Bill of Rights.  Taxpayers rightfully expect politicians to be exceptional stewards of their tax dollars.
Goals if Elected:
Leadership. Teamwork. Brad will deliver leadership that brings people together, regardless of party, to develop strategic solutions, including the supporting legislation, to make meaningful progress on the challenges associated with education, healthcare, transportation and tax reform.  Brad's experience as a leader and team player has served him well in both business and athletics.  It is this approach he will bring to the legislature to serve "We the People."
Endorsements:
Dave Clark – Blaine City Council Member
Mike Bourke – Blaine City Council Member
Matt Look – Anoka County Commissioner
Michelle Benson – State Senator, District 31
Roger Chamberlain – State Senator, District 38
Senator David Hann
The Republican Party
National Federation of Independent Business,
FEAPAC
Minnesota Chamber of Commerce Leadership Fund PAC
Minnesota Farm Bureau State PAC
MCCL State PAC
Republican Seniors of Minnesota
Keith Downey – State Chair of the Republican Party
Tom Emmer U.S. Representative for Minnesota's 6th congressional district
MetroNorth Chamber Leadership Fund
Senator Jim Abeler – Anoka, Coon Rapids, Ramsey, Andover