Minnesota Senate District 38 includes Centerville, Circle Pines, Dellwood, Hugo, Lexington, Lino Lakes, North Oaks, White Bear Township and parts of Blaine and White Bear Lake . You can learn more about the candidates below, or watch their debate:
ROGER CHAMBERLAIN – REPUBLICAN: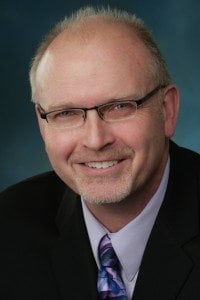 About: Roger Chamberlain is running a campaign to represent you in Minnesota Senate District 38.
Roger served in the Navy and the MN Army National Guard. His job experience is in business tax compliance with Buca Restauarnt and Ameriprise Financial. He currently works in the financial services industry providing needed services to the community. He lives with his wife, Annette, in Lino Lakes, they have 2 grown children and are active members of South Shore Trinity Lutheran Church in White Bear Lake.
Important Issues: It's your life, your choices and your dreams! When I go to work in the morning, I believe part of my job is to safeguard these things for you and create opportunities that make it easier, and allow everyone, an equal shot at living their life, making choices and pursuing their dreams.
Goals if Elected:
Healthcare/MnSure – Bring solutions to this failed program. In 2013 they promised to fix the problem of rising healthcare costs; they promised to reduce costs, to increase access and choice to quality healthcare. But today costs have skyrocketed and options have dramatically decreased yet MNSure executives received bonuses.
K-12 schools – Bring reform to truly empower parents and educators. Again in 2013 they promised to improve outcomes for all students. After four years many children are being left behind and scores have not improved.
Seniors and Disabled – Prioritize support for those who care for those in group homes and assisted living.
People first – Minnesotans deserve more respect from their government. Most people were opposed to a $90 million office building, more light rail transit, universal preschool and unionizing daycare; most people were opposed to additional taxes on agriculture and other services but they got it anyway.
Endorsements: None listed.
PAT DAVERN – DFL: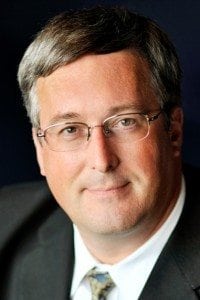 About: Pat Davern grew up in St. Paul in the Como Park area and attended Cretin High School in St. Paul.  He attended the University of Minnesota and studied Journalism/Mass Communications.  Pat joined the University of Minnesota in 1989 as an Electronic Arts Supervisor. From 1992 to 1995, he was self-employed as a Project Manager/Consultant, at which time he became Information Services Director and Production Manager for Graphics Unlimited. In 1998, he became Director of Networking Services at E&MC and then moved to Fingerhut Corporation where he was Project Manager and Catalog Support Manager. He became Director of Consulting Services for WELUNET Consulting. From 2003 to 2008 he joined the University of Minnesota Health Sciences as an Administrator.  Pat currently works as a technology consultant and also works for Metro Transit.
Pat has over 30 years experience in management and information systems. His clients include a broad selection of both public and private businesses, K-12, higher education and education technology groups including the ECSU (Educational Cooperative Service Units) in outstate Minnesota.  Pat has Novell, Microsoft and Cisco Certifications and he has successfully integrated Macintosh, Windows, Unix and Novell platforms.
Important Issues:
Employment/Jobs
Infrastructure
Environment
Education
Transportation
Data Security/Privacy
EMPLOYMENT/JOBS:
We must eliminate outsourcing and promote job growth within our district and state.  A strong labor force allows us to direct more resources to continue implementing educational and continuing education improvements.
EDUCATION:
We need to emphasize the need for math, engineering, technology and sciences to help keep this district and our state competitive with our country and the world market.  Other states and nations are now directing significant resources to education we must remain competitive!  Remember: Education is an investment in the economic future of our state and nation.
DATA SECURITY/PRIVACY
In this age of technology we need to vigorously protect personal information that has been entered into computer systems.
Goals if Elected: Did not respond.
Endorsements: 
DFL Endorsed
ATU 1005 Endorsed
MAPE
AFL-CIO
AFSCME
Teamsters Joint Council 32