Minnesota Senate District 41 includes Columbia Heights, Fridley, Hilltop, New Brighton, St. Anthony Village and a portion of Spring Lake Park.. Below you can read biographies submitted by the candidates. These candidates also participated in a debate at North Metro TV to watch the debate click here.
CAROLYN LAINE – DFL: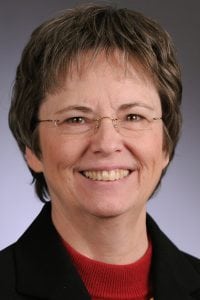 About: Carolyn Laine has served ten years as State Representative and is now running for the Senate. Her district will include Fridley, the southern part of Spring Lake Park, Columbia Heights, Hilltop, St. Anthony, and New Brighton. Carolyn also served on the Columbia Heights School Board for ten years and currently sits on the Columbia Heights Charter Commission. She is the financial director of a small educational nonprofit. Carolyn is a former teacher, and she has a Master's degree and further graduate education in health psychology. She has lived 45 years in this district, raising her 5 children here, and she has six grandchildren, two of whom live in this district. Carolyn grew up in Hibbing on the Iron Range and feels that her public service is infused by the working family and community values of the Range. She was instrumental in getting bonding support for Springbrook Nature Center's renewal and in bringing the food shelf, SACA, from the brink of failure to a thriving community service. She has received a Family Law Visionary Award for leadership in reforming MN's family law statutes concerning child custody and the Legislator of the Year award for mental health legislation.
Important Issues: We need a comprehensive transportation bill. Our roads and bridges are sorely underfunded by $6 billion over the next 10 years. There are two challenges in this:  a sustainable, dedicated funding source (we need an ongoing user fee, such as the fuel tax), and agreeing on the transit piece (transit is key to a thriving metro area). Our lives depend on a healthy environment, such as clean water in our aquifers, rivers and lakes; we must attend to all types of pollution. Health care, education, campaign finance reform, and public safety are additional challenges.
Goals if Elected: My top priority is a health care system with quality care, affordable and accessible to all. With a waiver from the ACA, we can implement the MN Health Plan, which is proven to be less expensive, will cover everyone, and is based on ability to pay. Our campaign finance system includes a loophole that allows secret spending by independent groups. We need to disclose who is funding campaign literature so people can know who is seeking to influence their vote. Also, I will seek more attention for the crucial early years of brain development from prenatal to 3 years of age; this is key in closing our achievement gap. This could include expanding family home visiting and providing grants for mental health providers to offer early childhood mental health consultation in child care programs.
Endorsements:
DFL Party
Education Minnesota
AFL-CIO
AFSCME
MAPE
Minnesota Police and Peace Officers Association
Minnesota Nurses
IUOE
Take Action Minnesota
SEIU
Minnesota Farmers Union
OutFront Minnesota Action
womenwinning
DFL Disability Caucus
DFL Asian Pacific American Caucus
GARY JOHNSON – REPUBLICAN: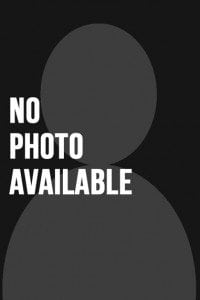 About: Did not respond.
Important Issues: Did not respond.
Goals if Elected: Did not respond.