BLAINE, Minn. – (Oct. 17, 2017) – A feature film shot in Blaine is ready for its world premiere. Minnesota filmmaker Emily Troedson explores the emotional and spiritual struggles of a young woman after her mother's cancer returns in her debut film, Blue Balloons, which premieres October 23 at the Twin Cities Film Fest in St. Louis Park.
The film was shot entirely in the Twin Cities, including select scenes that were filmed in Blaine. Blue Balloons is sponsored by Minnesota Women in Film and Television and was recently named Honorable Mention by the Rahway International Film Festival in New Jersey. The script, written by Troedson, was a quarter-finalist in the Act One Screenplay Competition in Los Angeles.
Told from the perspective of a young adult caregiver portrayed by Troedson, the story also reflects the filmmaker's own journey in caring for her mother during cancer treatment several years ago.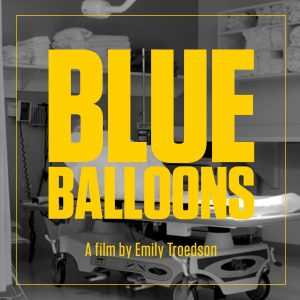 Related Links
"I wanted the story to ring true to other people's experience, not just my own," she says. "Blue Balloons explores a side of cancer that isn't often seen in a way that I hope feels authentic."
Blue Balloons premieres during the festival on Monday, October 23 at 8:45 p.m., when Troedson, cast and crew will be in attendance. A second screening will be held on Friday, October 27 at 3:15 p.m.