(ANOKA, Minn. – Aug. 2, 2019) – Former Spring Lake Park Mayor Cindy Hansen, who resigned abruptly after six years in office earlier this summer, has filed to run for a vacant Anoka County Board of Commissioners seat.
Hansen told fellow council members that she and her family had decided to move out of the city limits, and that was the reason she would no longer be mayor.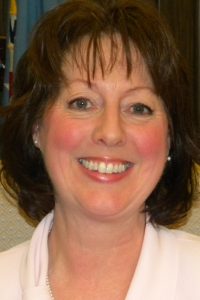 As part of her official filing for the Board of Commissioners seat representing District Six, Hansen listed her family's residence in Lino Lakes.
District Six comprises the eastern portion of Anoka County, including the cities of Lino Lakes, Centerville, Circle Pines, and Lexington among others.  Rhonda Sivarajah gave up the seat this year when the board appointed her as county administrator.
Lino Lakes Mayor Jeff Reinert has filed to run for seat as well. Perennial candidate Kevin Ryan of Stacy has also officially filed to run for the open seat, along with Lino Lakes residents Craig Johnson and Donovan McGuire.  Ryan has lost to Sivarajah multiple times in elections past. Johnson has served on the Lino Lakes Charter Commission.
Filing closes August 13. The primary election will be Nov. 5 and the special election will be in February.