(BLAINE – Sept. 1, 2021)
– At an announcement Wednesday morning, Senator Michelle Benson (R – District 31) announced she will seek the GOP nomination to challenge Governor Tim Walz.
Sen. Benson started serving in the state senate in 2011.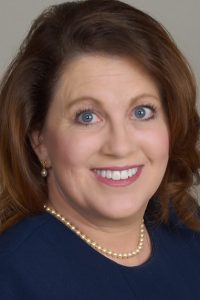 Benson is a four term Republican State Senator, and has served as Deputy Majority Leader.  She represents parts of Anoka, Isanti, and Sherburne Counties.

She said she will prioritize public safety and empower parents in education.
"The left is defunding the police, crime rates are skyrocketing. The governor shut down our schools and test scores are falling like a rock," Benson said. "He creates a divide in our state that grows wider each day he's in office."
Benson  she says her work as chair of the Health and Human Services Finance Committee helps her understand what Minnesotans have been through in the last year.  She says that will set her apart as a good governor.
"I've chaired the toughest budget committee in the Minnesota Senate," Benson said. "And I've also balanced that with being at the grocery store and watching prices rise and having the obligations of a mom. When our schools shut down in March of 2020, I brought my senate work home, my daughter came home from school while I ran committee she sat next to me and got her school work done."
Benson is the first woman from either party to announce her candidacy. She joins a Republican field with several other candidates including Lexington Mayor Mike Murphy.  If elected she would be the first woman to serve as Minnesota's governor.