(SPRING LAKE PARK – August 30, 2021) – A member of Anoka County's delegation in the Minnesota House of Representatives is recovering from a serious injury involving a power tool.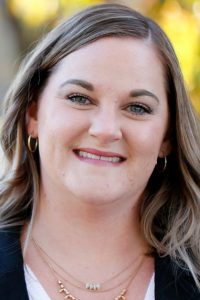 According to a GoFundMe page, Rep. Erin Koegel (DFL, District 37A) was using a power saw on Sunday, August 22, when she accidentally lost control of the machine and cut off three fingers on her left hand.  She was with a family friend who is an EMT. She was transported via helicopter to a hospital, where doctors were eventually able to re-attach one finger but not the other two. She wrote on Twitter that she ended up spending six days in the ICU.
In an update on the site on August 31, Koegel wrote that doctors are not going to be able to save the finger they initially re-attached, and it will be amputated soon. She hopes to be fitted with a prosthetic soon after.
"I have been home for a few days now and I am finding it difficult to express this feeling of community love and support," Koegel wrote on the site. "I just wanted to let you all know that I am healing.
Proceeds from the online fundraiser will go directly to the Koegel family.